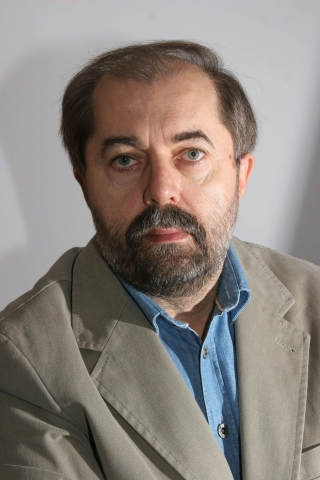 Drago Hedl has endured death threats, government litigation, beatings by local politicians and army soldiers, among others, and verbal abuse for his reporting of war crimes in Yugoslavia in the 1990s. His struggle against ultra-nationalism, wartime propaganda and hate speech, and for tolerance and the rule of law, has led to accusations of treason. His support for complying with demands to send indicted war criminals to the International Criminal Tribunal for the former Yugoslavia in The Hague has further provoked his opponents. Nothing, however, has deterred him from solid and objective coverage of a sensitive topic in his homeland.
Hedl has uncovered and published stories that have implicated a wartime commander of Croatian forces, now a municipal counselor in Osijek, in the abduction, torture and murder of ethnic Serbs in the town in 1991-92. The individual has a history of threatening journalists. Hedl's other writings have raised questions about the conduct of Croatian generals in other atrocities against ethnic Serbs during the Yugoslav civil war.
The independent weekly Feral Tribune, Hedl's current employer, is also no stranger to controversy. The publication nearly closed in 2001 after a Zagreb court levied a hefty fine for the paper's criticism of a lawyer close to then-President Franjo Tudjman for saying that Jews had provoked the Holocaust.
Hedl has worked for many newspapers in Croatia and abroad. He is a long-time correspondent for Radio Free Europe and a contributor to the Institute for War and Peace Reporting (IWPR). His work has appeared in TIME, The Guardian (London) and Die Wochenzeitung (Zurich), among other respected publications. Hedl served as editor in chief of the daily Glas Slavonije from 1986 to 1991 and war correspondent for Slobodna Dalmacija from 1991 to 1994. Following that, he joined IWPR's London-based War Report and then spent several years leading training programs for young journalists throughout the Balkan region. Hedl is now editor of Feral Tribune.
In addition to his many contributions to the print medium, Hedl has authored seven books (compositions of short stories, essays and news reports) and has been the scriptwriter for three films, including "Vukovar – Final Cut."
Hedl has been married for eight years to Ivana, a fellow journalist, and has one son, Matija. He holds a bachelor's degree in Yugoslav literature.