Emerging Media Leaders is a program sponsored by the U.S. Department of State with funding provided by the U.S. Government and administered by ICFJ. This Professional Fellows Program (PFP) is an exchange program for media professionals (journalists, technologists, and media entrepreneurs) from Latin America and the Caribbean to harness the power of digital tools and create viable news businesses that provide news and information in the public interest.
Through the program, media professionals from 21 countries throughout Latin America and the Caribbean have the opportunity to work directly with U.S. media organizations, develop entrepreneurship projects, and improve their skills in areas such as investigative journalism, fact-checking, and podcasting, as well as non-journalistic skills, such as how to build a sustainable business model.
U.S. media professionals also have the opportunity to do study tours abroad, interact with media outlets throughout the hemisphere, and build lasting relationships with other participants and communities.
 The six-week program includes:

One week of orientation led by ICFJ. Fellows receive hands-on training on digital tools and techniques and have opportunities to workshop their project proposals with other media innovators in a safe space for collaboration and learning. The orientation takes place in Washington, DC.
Four weeks of professional newsroom embedments. The program pairs fellows with U.S. newsrooms, digital communications firms, startup incubators, based on the fellows' backgrounds, skills, and project proposals. During the newsroom embedments, fellows will have opportunities to meet and learn from different teams in the newsrooms.
Professional Fellows Congress - The congress takes place in Washington, DC and is a great opportunity to network, learn and meet Professional Fellows from different industries and parts of the world.
Program Eligibility
The program is open to young professionals and emerging leaders who: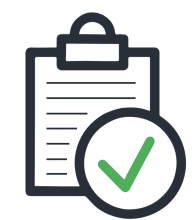 ✅ Are between the ages of 25 and 40;
✅ Are from one of the 21 eligible countries;
✅ Are citizens or permanent residents of their home country;
✅ Are living and working in their home country at the time of application;
✅ Have at least two years of professional experience at the time of application;
✅ Submit a complete application, with all required documents, by the application deadline; 
✅ Are able to begin the Professional Fellows Program in the United States in 2022/2023; 
✅ Are able to receive a U.S. J-1 visa; 
✅ Are committed to returning to their home country after completion of the program; 
✅ Are proficient in spoken and written English at the time of application.
Want to Know About the Next Application?
Program dates for Fall 2022 and Spring 2023 Latin American fellows:
The selection process for both cohorts (Fall 2022 and Spring 2023) will be conducted together accordingly to the dates below:
Recruitment of fellows: April 4 to May 4, 2022
Selection of fellows: May 5 to July 1, 2022
Fall 2022:

Spring 2023:

Arrival in the United States: September 25, 2022
Orientation: September 26 to September 30. 2022
Newsroom Embedment: October 3 to October 28, 2022
Travel to Washington D.C.: October 31, 2022
Professional Fellows Congress in DC: October 31 to November 4, 2022
Depart the United States: November 4, 2022
Program Debrief: November 17, 2022

Arrival in the United States: April 29, 2023
Orientation: May 1 to May 5, 2023
Newsroom Embedment: May 8 to June 2, 2023
Travel to Washington D.C.: June 3, 2023
Professional Fellows Congress in DC: June 5 to June 9, 2023
Depart the United States: June 11, 2023
Program Debrief: June 15, 2023
Note:
In response to the ongoing global pandemic, the Emerging Media Leaders Professional Fellows program may be offered as a hybrid program with virtual activities leading up to a U.S.-based exchange. Please note: the in-person, U.S.-based exchange is contingent upon favorable travel conditions. In the event there are travel restrictions, or other factors which could adversely impact the health, safety and welfare of program participants, host organizations, and local communities, The Program may postpone or pivot the planned in-person U.S.-based exchange to virtual programming.  Emerging Media Leaders will follow available national and local public health guidance when making decisions related to program activities.
 Skills developed in this program:
During the fellowship, journalists are encouraged to develop skills to support their work in a wide range of areas, including: