The International Center for Journalists (ICFJ) is supporting the next generation of young media leaders in the Dominican Republic, to help them create a modern media system.
In the Dominican Republic there is a generational gap in the media. Working with U.S. and Dominican media experts, ICFJ will foster a community of up to 60 trained young media leaders, including journalists, academics and civil society representatives, who can strengthen freedom and democratic values, including human rights, diversity and acceptance of minorities. Each workshop will have 15 participants.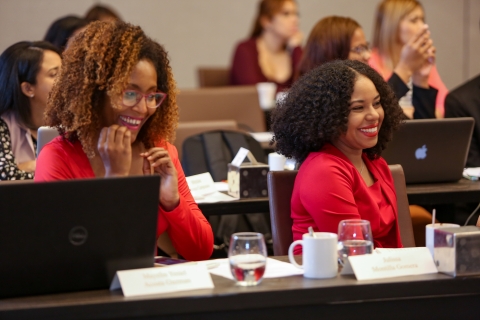 About the Program: 
During this program, journalists, academics and civil society representatives from the Dominican Republic will participate in the following activities:
In 2020 a two-day media leadership conference. With help from U.S. and Dominican experts, participants learned new skills to increase media credibility and sustainability, spur debate of topics in the public interest, and other vital skills that Dominican media leaders need. 
In January 2023 three two-day regional workshops for a total of 45 young media professionals. These capacity-building workshops will provide participants in smaller cities with the skills, knowledge and contacts to become media leaders in their communities as well as enable them share knowledge with a wider network. 
This program aims to: 
Set the foundation to build a community of young journalists, academics, and civil society experts to support independent media and share what they learn with others.
Strengthen the capacity of news organizations and civil society groups to produce news and information based on the highest journalism standards in the digital age. 
Create sustained connections and networks between U.S. and Dominican journalists and academics to foster collaboration in support of professional, independent media. 
Only applicants from Santiago, Barahona, La Romana, and the surrounding area can apply for these workshops. Each workshop will have 15 participants. You can apply here. 
The application for this workshop is open until January 24, 2023. 
The Santiago workshop will take place January 26 and 27, 2023, Barahona January 31 and February 1, 2023, and La Romana workshop will take place February  2 and 3, 2020. 
This program is sponsored by the Public Diplomacy Small Grant Program of the U.S. Embassy.
Program Dates:
9/24/2019 - 2/3/2023
Program Type
Conference
In-Country Program
Contact Info
Patricio Provitina
Program Director
pprovitina@icfj.org 
David Tellez
Finance and Logistic Assistant
dtellez@icfj.org