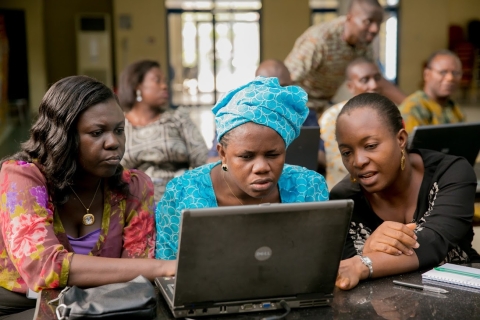 Nigeria's importance in Africa and the global stage is growing. By 2040, it's expected to become the third most populous country in the world, behind China and India. Simultaneously, China is strengthening its influence in Sub-Saharan Africa by making strategic investments across the region. 
In 2009, China became Africa's largest trading partner by heavily funding trade, investment, infrastructure financing, and aid. However, Nigeria's relationship with China leaves many unanswered questions.  
The International Center for Journalists (ICFJ) will send eight European journalists on a reporting trip to investigate China's influence in Nigeria and sub-Saharan Africa. During the three-day reporting and fact-finding tour, the group will meet with government officials, local media, and civil society counterparts to gain a better understanding of the Africa–China relationship.
ICFJ will introduce European journalists to viable contacts to investigate Chinese influence in the agriculture, banking and insurance, housing, information communications technology and telecommunications, and transport and logistics sectors. 
About the Program 
ICFJ will host European journalists from the Belt and Road Initiative countries to learn how China's infrastructure investments in African countries affect the target countries' socioeconomic and political stability as well as cybersecurity. 
The program aims to:
Create lasting ties among program participants as well as their counterparts in Lagos, Nigeria.
Report on how the Chinese government and non-government entities affect European participants from the Belt and Road Initiative countries in areas such as fiscal, sociopolitical, and technological independence
Inspire joint future reporting and information-sharing on Chinese influence in Africa and Europe
The tour is sponsored by the U.S. Embassy Warsaw. 
Program Dates:
8/30/2019 - 1/31/2020