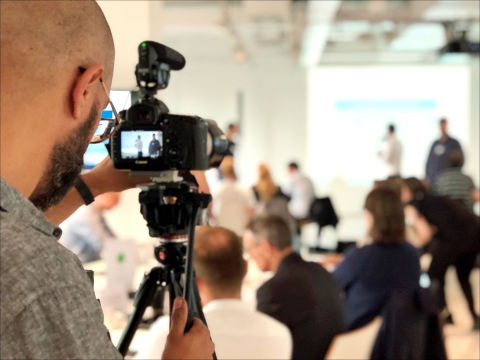 The International Center for Journalists is partnering with the Facebook Journalism Project to administer three programs designed to support local media outlets by developing new ways to connect with the public and to create sustainable business strategies.
Video Accelerator
Modeled after the first edition of the Digital Video Accelerator in Argentina, this program is currently being implemented in Brazil, London, France, Singapore and the United States and allows newsrooms to learn new digital video production techniques and engagement strategies both on and off the Facebook platform.
Participating newsrooms receive in-person training and grants to build the capacity of their digital video teams. They also receive one-on-one mentorship by video experts throughout the program. 
The United States Video Accelerator is a digital storytelling program that will take place in 2020. It will consist of three in-person sessions, professional coaching and project-based grants for up to 20 participating newsrooms. 
Reader Revenue Accelerator
The Reader Revenue Accelerator, currently taking place in Germany, Brazil and France, is supporting local news outlets to help them make their businesses more sustainable. ICFJ and the Facebook Journalism Project are focusing on working with news organizations in regions of the country where there are a shortage of local news outlets, known as "news deserts."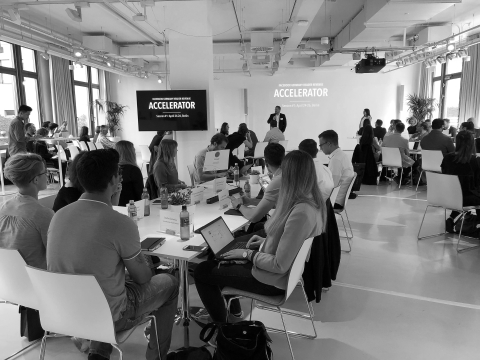 The program offers participating newsrooms the chance to meet in three in-person sessions and participate in webinars with experts from international news organizations. Mentors help the newsrooms manage the grants they receive through ICFJ, as they create their own projects specifically designed to address current issues their newsrooms are facing in attracting reader revenue.
Check out IJNet's latest article about the Reader Revenue Accelerator!

Scaled Video Training in Asia
The Facebook Scaled Video Training is a digital storytelling program that aims to engage local journalists in Indonesia, Thailand, and Philippines. The program will equip local journalists with practical Mobile Journalism (Mojo) technologies and skills through an intensive two-day in-person workshop and professional coaching over the course of three month in each country. The aim of the program is to empower journalists with mobile-first workflows for highly shareable video formats that will improve the quality of their reporting, better connect with their audiences, and boost their professional portfolios. The in-person sessions took place in October and the professional coaching will continue for three months until January 2020.
The Facebook Journalism Project has also partnered with ICFJ on the Social Media Solutions Program for Arab Journalists. Read more about this program here.
Program Dates:
5/1/2019 - 6/30/2020