Journalists from across the Arab had the opportunity to participate in an online training course on investigative journalism, offered by the Al Jazeera Media Training and Development Center, in cooperation with the International Center for Journalists.
The course was held from April 30 to June 10, 2012 and was open to Arab journalists working in print, broadcast and online journalism.
During this course, the participants learned: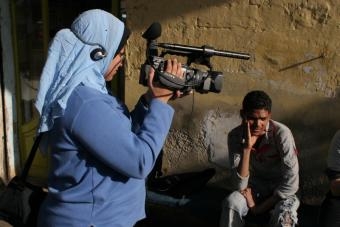 How investigative reporting differs from other types of journalism
How to find story ideas
How to develop sources
Effective Internet research
Computer-assisted reporting (CAR)
How to conduct effective interviews
Organizing and writing an investigative report
Ethical considerations when working on an investigative report.
This course was led by Hoda Osman, a NY-based reporter. Osman developed and taught numerous courses on digital journalism, investigative journalism, ethics and news editing. Hoda is the NY correspondent for France 24 Arabic and the NY financial correspondent for France24 English. She formerly worked as a consultant for CBS News (2007-2010), a field producer for ABC News (2003-2007) and a contributing correspondent for PBS' World Focus. She is a member of the Council on Foreign Relations (CFR) and the President of the Arab and Middle Eastern Journalist Association (AMEJA). Hoda has a BA in journalism and an MA in Middle Eastern Studies. Prior to moving to the U.S., she was based in Cairo where she worked with the Associated Press TV and ABC News.
Program Dates:
4/30/2012 - 6/10/2012