Africa: Building Tools for Investigations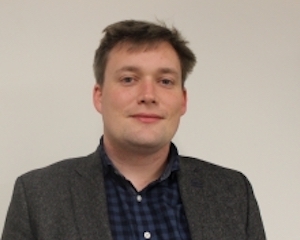 ICFJ Knight Knight Fellow Friedrich Lindenberg worked with journalists and watchdog organizations to develop data resources and investigative tools.
He designed and built a series of new flagship projects for Code for Africa, which empowers media to embrace the mobile and data-driven future, and the African Network of Centers for Investigative Reporting (ANCIR), which strengthens African investigative journalism by improving the sustainability of and production capacity of muckraking newsrooms.
As a Knight Fellow, Lindenberg worked to:
Turn the Grano network analysis toolkit into an easily deployed newsroom tool to help investigative journalists map influence by connecting the dots among people, institutions, and other entities.
Expand the functionality of OpenSpending so that journalists can better use it to track and analyze public finances and public procurement and government contracts. Lindenberg will use the OpenSpending toolkit to kickstart an African community of newsroom-based budget analysts.
Help ANCIR and other African media networks use data-driven tools like Grano and AfricanSpending to map the intersection of politics and organized crime, through the connectedAFRICA project. This project will track public money and mineral wealth, plus related contracts and services, across Africa to combat cronyism and corruption.
Explore ways the winners of the African News Innovation Challenge can scale or replicate their projects to improve their impact
Develop strategies to enable Code for Africa to re-use its tools and expand the use of new newsroom technologies developed by teams in the global south.
Establish closer ties and collaborations among the news technology and open government communities in Africa, Europe and the United States.