Pakistan: Harnessing Immersive Data-Driven Storytelling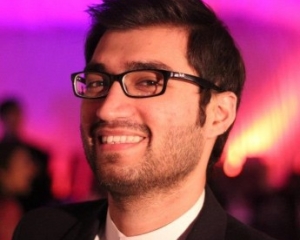 ICFJ Knight Fellow Shaheryar Popalzai transformed the way Pakistani newsrooms use the latest technologies to make their reporting more immersive and engaging, and building teams that can sustain that innovation. He has helped major newsrooms pioneer the use of 360͒ video and Facebook Live, and produce data-driven stories that have garnered international recognition.
Popalzai started his fellowship working with The Express Tribune to help them reboot their Labs team with the goal of being an innovation engine for the news organization. Together, they launched a new online section capable of featuring long-form, interactive and visual stories. Their signature piece that told the stories of the 147 victims killed in the 2014 Peshawar Army Public School attack received a nomination for the 2016 Online Journalism Awards.
---
Among the projects Popalzai led:
360͒ video - Popalzai spearheaded 360͒ video with news organizations in Pakistan, enabling them to generate the country's first 360͒ news packages. With his help, Express Tribune produced a 360͒ story showing citizens' daily lives in one of South Asia's largest slums; Dawn.com produced one bringing audiences into the house of the founder of Pakistan. Geo TV used 360͒ to immerse audiences in Pakistan's famous crocodile shrine. To help beginners and professionals get started, he is developing a 360͒ video guide for journalists.

Facebook Live - Popalzai introduced Facebook Live to Geo TV. Among their stories, Geo used it to report on a procession observing the martyrdom of Hazrat Ali, the son-in-law of the Prophet Muhammed. Geo also set up regular reports using Facebook Live inside the studio to look like an actual broadcast, making them the first TV news outlet in Pakistan to do so.

Geo innovation team - On the backbone of his digital collaboration with Geo, he helped them to forge their first innovation team equipped to craft its own multimedia and data-driven stories supported by new digital tools they create.

Hacks/Hackers Pakistan - Popalzai co-founded Hacks/Hackers Pakistan, Pakistan's first community of journalists and technologists dedicated to training and collaborating on innovative technologies. Hacks/Hackers Pakistan's activities include a series of innovation camps to help journalists train in 360 video, code and data science.
Prior to his ICFJ Knight Fellowship, Popalzai worked with The Express Tribune, where he helped manage the digital desk and the 2013 Pakistan Elections in print and online, and Geo News.