Nigeria: Improving and Expanding Health Coverage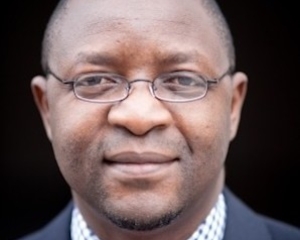 As a Knight International Journalism Fellow, Sunday Dare led the creation of a health section at The Daily Trust, the most widely read newspaper in Northern Nigeria. He also created an online Health Resource Center (HRC) that provided critical data on diverse health issues, a database of experts and online resources. In addition, he trained health journalists at Freedom Radio in Kano, a major city in a region where misinformation led to a spike in polio rates after residents refused to be vaccinated.
Dare is an award-winning investigative reporter, multimedia journalist and media trainer with more than two decades of experience in the United States and Nigeria. He spent eight years at the Voice of America in Washington, D.C., where he headed the Hausa Service and was responsible for broadcasts to more than 21 million listeners in West Africa. Before joining VOA, Dare was general editor of two of Nigeria's independent weekly news magazines, The News and Tempo, based in Lagos. Dare was a journalism fellow at New York University in 1998 and a Nieman Fellow at Harvard University in 2000, the same year he received a special citation for Courage in Journalism from the Committee to Protect Journalists for his work in Nigeria. He is a member of the International Consortium of Investigative Journalists, and co-founder of a monthly magazine called News Digest International, based in Lagos. He was also a 2011 Reuters Fellows at Oxford University, where he researched the use of social media, citizen journalists and other new tools used by Nigerian news organizations.