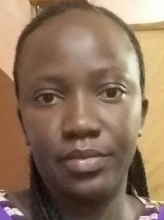 News Organization: AMAP
Host Newsroom: Cincinnati Enquirer
Aminata works for the Social Desk of the national daily newspaper L'Essor, covering woman and children issues. She also publishes investigations pieces on health, education, justice, and human rights. She hopes to hone her investigative reporting skills, learn best practices, and benefit from her American colleagues' experience in reporting.
Upon returning to Mali, Sissoko would like to publish more investigative journalism pieces and hold training sessions to share her knowledge.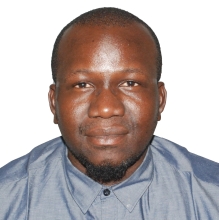 News Organization: Voice of America (Africa)
Host Newsroom: WGAL
Idrissa Sangaré began his journalism career in Benin, producing various short films, institutional movies, and video clips. In 2011, he joined a company named "Premier Pas" where he worked as director. Upon his return to Bamako in 2012, he became reporter for Africa24, where he stayed for more than two years, covering topics related to agriculture, economy, culture, and politics. Parallel with his job at Africa24, he became a fixer for Al jazeera, NRK, and CCTV when the French military intervention began in 2013. After this exciting experience, he joined VOA (Voice of America).
As a VOA stringer in Bamako, Sangaré covers political, social, economic, and cultural issues. He also produces short documentaries about those who are acting differently to change the lives of people around them. When he returns to Mali, Sangaré wishes to make documentary films and implement a media mix project to increase access to information for Malians.
News Organization: Maïsha TV
Host Newsroom: KUSA 9News
Dioumawoye is a journalist and anchor for the first Pan-African women's channel, MAÏSHA TV. Her journalism and television career began 4 years ago. Born from a journalist father, Sangho was fascinated with journalism since childhood. She holds a degree in communication and journalism. During the ICFJ program, Sangho hopes to learn to become a better host and anchor as well as improve her working methods. She wishes to have as much exposure as possible.
Upon returning to Mali, Sangho would like to host shows on women issues, giving women in Mali a voice in public discussions. She also wants to highlight successful African women in her shows. She is currently the host of two TV shows, including a fashion show and a daily live talk show. In addition, Sangho covers cultural events.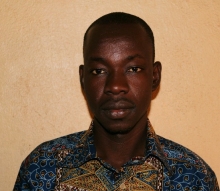 News Organization: Renouveau TV; Renouveau FM
Host Newsroom: WVUA
Hailing from Guindodiou in the Mopti region, Ousmane graduated from the University of Letters and Human Sciences in 2011. Soon after his graduation, he began teaching English in grammar schools and launched the "I Want to Learn English Club". In 2013, after hosting state broadcaster ORTM's weekly English news bulletin for four months, he launched his own weekly show on Radio Renouveau FM 98.1. His show airs every Sunday from 9 to 10 AM. The show includes a summary of local and international news, a short grammar lesson, a call-in quiz, a debate with high school students, a guest-speaker session, and a short comedy sketch on a social issue. Sagara's work duties include collecting information, drafting new storing, and presenting the news bulleting.
During the ICFJ program, he would like to learn to be a better radio host, improve the content of his show, hone his reporting skills, and learn how to better run a newsroom. Upon returning to Mali, Sagara would like to further develop his English language show to promote the English language. He hopes to be the among the best radio hosts in Mali.