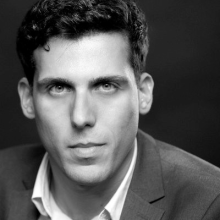 Damia S. Bonmati
Damià S. Bonmatí is a multimedia reporter based in Washington, D.C., focused on immigration and border issues. He works for AJ+ English. Previously he was a national reporter for Univision Noticias (2015-2018) and a correspondent for Agencia EFE, a Spanish news-wire service (2011-2014). Bonmatí graduated from Columbia University, with a master's in business journalism in 2015. Previously, in 2011, he earned his bachelor's degree in journalism from the Universitat Autónoma de Barcelona. His work has been recognized with the following awards: RFK Human Rights Journalism, the Ortega and Gasset Award, the National Headliner Award, two SND Awards of Excellence, the NPPA's Online Video Storytelling Award, the PDN Photo Annual Multimedia Award, and the Sunshine Awards. He was also a finalist for awards from the Webbys and the Gabriel Garcia Marquez Foundation.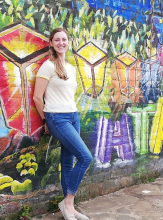 Anna-Catherine Brigida
Anna-Catherine Brigida is a freelance journalist whose work focuses on gender, human rights, and security in Central America. She has reported from eight countries in Latin America, including Guatemala, El Salvador, and Honduras, for The Washington Post, The Guardian, Al Jazeera, PRI's The World, The Daily Beast, and other outlets. She was recently part of the International Women's Media Foundation Adelante Reporting Fellowship to Honduras where she reported on gender, security and migration. Her 2018 story for World Politics Review about deportees murdered upon return to El Salvador was selected as a finalist for the Livingston Award for Young Journalists.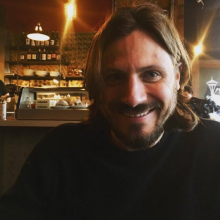 Jason Buch
Jason Buch spent a decade covering the U.S.-Mexico border for newspapers in Texas. He wrote about corrupt government officials on both sides of the Rio Grande, family detention and ICE contracts. For the last year, Buch has worked as a freelancer in Seattle but plans to continue his reporting on money laundering in the U.S. and its connections to Mexico's drug violence.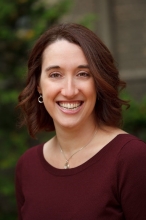 Molly McCluskey
Molly McCluskey is an independent investigative journalist and editor whose work has appeared in The Atlantic, The Washington Post, National Geographic, Pacific Standard, Rolling Stone, Al Jazeera English and an array of national and international publications on topics ranging from Europe's financial crisis, to global migration, to America's incarcerated children. She is a former International Women's Media Foundation's Democratic Republic of the Congo reporting fellow, winner of the McGraw Fellowship for Business Reporting, the inaugural recipient of the Solutions Journalism Network reporting grant, and a four-term member of the Board of Governors of the National Press Club, among other distinctions.  Molly is a frequent lecturer and panelist on journalism, press freedom and other topics around the world, and currently serves as Editor-at-Large of Diplomatic Courier, a global foreign affairs magazine.