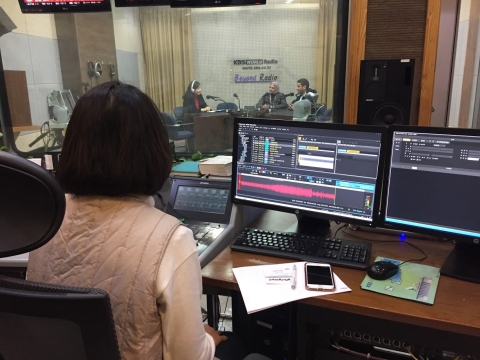 The International Center for Journalists (ICFJ) conducted a reporting and fact-finding tour for eight Egyptian journalists in South Korea and Japan in early 2018. With the rising threat and uncertainty over North Korea's nuclear arms program, the tour was a timely immersion for the Egyptian journalists in information about the threats that loom over South Korea and Japan, two countries that, like Egypt, are important U.S. partners.
As ICFJ introduced the Egyptian journalists to a broad spectrum of researchers, policy experts, government officials, business people and fellow journalists, substantive dialogue helped to dispel confusion and clarify the direction of current policy. The Egyptian journalists, and those they met with, will came away with new contacts to inform their future coverage about one another's countries. The journalists will published stories during and upon completion of the tour.
The program was funded by the U.S. Embassy Cairo, with support from the Bureau of Near Eastern Affairs.
Program Dates:
3/1/2018 - 3/21/2018