2011 Knight International Journalism Award
Rocío Idalia Gallegos Rodríguez
Investigative reporter
El Diario de Juárez, Mexico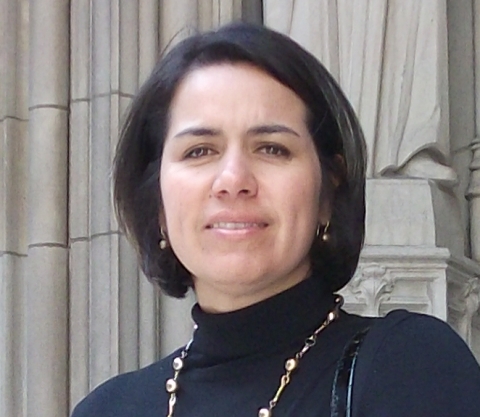 For the past 17 years, Rocío Idalia Gallegos Rodríguez has covered the northern border towns of Mexico, working mainly for the El Diario newspaper chain.
Gallegos has written about the rampant violence, corruption and fear that the Mexican drug lords have wreaked in Ciudad Juárez. She played a lead role in investigating the death of fellow reporter Armando Rodríguez, who was gunned down in front of his 8-year-old daughter in 2008. Her team's reporting prompted international media groups to pressure the Mexican government to solve the case.
Gallegos also exposed how government officials wasted money on lavish travel, depleting the meager budget set aside to address social problems that lead to crime and violence.
She also lectures on journalism safety and the risks associated with covering the Mexican drug wars.
Gallegos earned a degree in communication sciences at the Autonomous University of Nuevo León and received a scholarship to attend the University of Texas at El Paso, where she earned a master's degree in journalism.