India: Deepening Coverage of Development Issues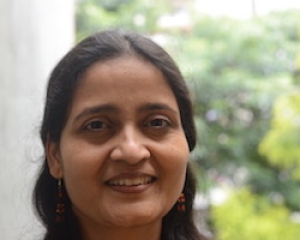 ICFJ Knight Fellow Meera K reinvented Indian newsrooms' storytelling around critical health, gender and development issues by introducing new data and multimedia elements to their reportage. 
Meera was part of a team of ICFJ Knight Fellows in India that support local journalists to put in place the tools and practices necessary to create sustained, in-depth coverage around these issues. Meera was based in Bangalore with the goal of extending the work of our Delhi-based team to South Indian audiences. She worked with journalists across traditional and digital-first media outlets.
Her work at Deccan Herald paved the way for their new vertical, called #FocusBengaluru exploring the factors that affect what Bangalore citizens eat, drink and breathe. The series has included stories such as: 
Meera's Fellowship helped to accelerate the launch of a new health section and email newsletter at Bangalore-based digital startup The News Minute. As part of this project, The News Minute hired its first health reporter. The section includes stories on topics ranging from the need for early diagnosis to treat cervical cancer to the importance of breastfeeding newborns to how poverty and inaccessible health care in some South Indian villages.
Meera worked with Kannada-language partner Prajavani on a new project called "Women's Path," featuring inspirational and influential women across Karnatake state. The project includes videos of women of substance, explainers on gender issues, plus guides on legal and other matters. For International Women's Day in 2018, Prajavani put out an open call for readers to nominate women who have inspired them. The responses led to more than 60 citizen stories, perhaps the first time that a Kannada publication crowdsourced stories via social media. 
Meera is the co-founder of Citizen Matters, an award-winning digital news outlet that covers critical urban issues, ideas and solutions for South Indian cities. She also helped initiate Open City, and urban data platform, and Co Media Lab, a community newsroom and resource center for Bangalore journalists. Meera is a founder trustee at the Oorvani Foundation, a non-profit trust for a free and independent media. Meera was named an Ashoka Fellow in 2016 for her work in community media.