ICFJ and its team of Knight Fellows in India are strengthening reporting and storytelling to expand coverage of health, gender and development issues. We help our media partners produce cutting-edge projects and stories that use data, new tools and multimedia to engage citizens on themes that affect their daily lives, such as the growing leadership role of women in non-traditional fields, the factors that affect groundwater quality and the chaos inside a major Delhi hospital.
To accomplish this, we work with news media partners that range from established legacy brands to journalism startups. We work with English-language as well as local-language media. While most of our partners are located in the major population centers of Delhi, Mumbai and Bangalore, other partner outlets are in smaller cities. Current and past program partners include:
Hindustan Times
,
Indian Express
,
Dainik Jagran
,
Deccan Herald
,
NaiDunia
and
IndiaSpend
among others.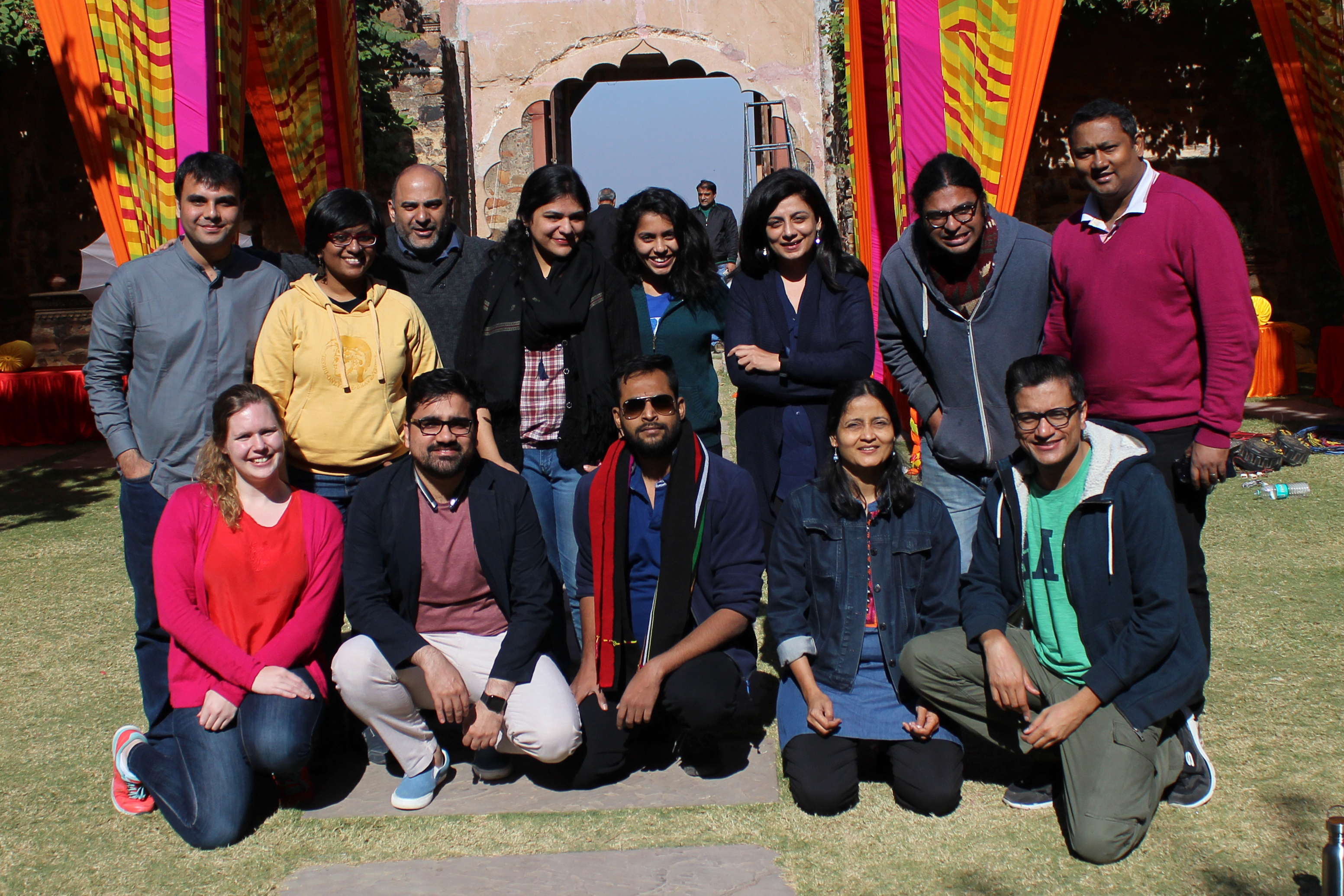 Among our team's many accomplishments:
GenderAnd: This series of stories is giving marginalized Indian women a new voice in media and pioneering a fresh take on gender. Launched by former ICFJ Knight Fellow Neha Dixit, GenderAnd was relaunched by ICFJ Knight Fellow Anubha Bhonsle. Through the series, media partner Indian Express is producing its first sustained coverage on how gender interacts with major social issues like health and education. We've produced some 100 stories, including profiles of women who helped to write India's constitution; the challenges of the first female bus drivers in India's largest state and how women from India's lowest caste are overcoming discrimination.

 

ICFJ Knight Fellow Meera K also spearheaded another gender-focused project, called "Women's Way" with Kannada-language media partner Prajavani in Bangalore. As part of this series, the journalists called on readers to nominate and submit short stories about influential or important women in their community. This was Prajavani's first attempt to crowdsource content,  and the project received more than 50 submissions.

Jal Jagran: Media partner Dainik Jagran worked with our Fellows and associates to launch the first-ever data-driven project on water issues in Hindi. The project serves as a hub for all of Jagran's water-related stories and gives readers the ability to explore data on critical water issues.

New tools to increase audience engagement and interactivity: Our team has given Indian newsrooms new ways to visualize data and engage audiences on their websites. To do this, they've developed a suite of tools that all are SEO- and mobile-optimized to fit our media partners' technology needs.

Networking and collaboration: Our team is building and strengthening media networks in India to establish closer ties and foster collaboration among the country's journalists and technologists. This includes leading Hacks/Hackers India in Delhi, Bangalore and Mumbai and holding events such as hackathons, bootcamps and meetups that boost journalists' digital skills. A number of recent meetups, led by H R Venkatesh, have focused on how to organize Indian health journalists to create a robust community dedicated to building skills, fostering collaboration across newsrooms and sharing access to data.
To achieve this, the Fellows:
Develop new storytelling formats that help media produce more in-depth, interactive reports and build up a core body of work around a subject area, such as gender, water or sanitation;

Build custom digital tools that meet journalists' needs and introduce existing tools that solve newsroom challenges;

Lead data and multimedia skills training for Indian journalists;

Help newsrooms work more efficiently and collaboratively;

Design new strategies to engage Indian audiences around health, gender and development content;

Build a robust community working at the intersection of journalism and technology, including dedicated meetups for health journalists interested in sharing resources and best practices;

Design projects that have the potential for use and replication by journalists across the globe.
The ICFJ Knight Fellows on this team are:
Nasr ul Hadi oversees newsroom strategy, operations and partnership development for the team. Hadi has worked with newsrooms in India and abroad to expand the use of new technologies and digital-led best practices among journalists.

Ritvvij Parrikh serves as the team's lead technologist and helps journalists with data-driven reporting projects. He has developed a suite of new tools, including toQuiz and toTimeline, that help journalists to tell more engaging, interactive stories.
The Fellows work closely with ICFJ Associates Sana Amir and Akshi Chawla.