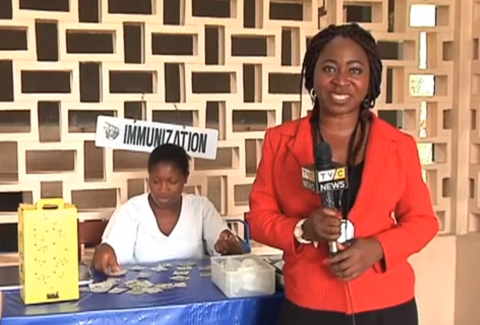 One year after its launch, a new association is providing an important platform for journalists across Africa to work together to meet the challenges of covering life- and-death issues.
On a continent where spreading the news of health threats and scientific advances is critical, the African Health Journalists Association (AHJA) gives reporters a chance to share resources and knowledge, tap health experts and identify common needs.
"Journalists are stronger when they are in a group," said Declan Okpalaeke, an award-winning Nigerian journalist, who was elected chairman at the association's launch last June. "Their voices are stronger when they are speaking together,"
With support from the Rockefeller Foundation, the group has its headquarters in Lagos, Nigeria. Since its inception, it has helped organize workshops that help journalists comb through data for health stories, run story contests on health issues, and conducted online courses.
Some highlights:
It helped increase coverage of vaccines by organizing, along with the International Center for Journalists (ICFJ), a continent-wide contest on this issue. More than 100 entries focused on all aspects of vaccines. In Ethiopia, alone, the reports led to a dramatic increase in childhood vaccinations against diseases such as measles, meningitis and polio.
It collaborated with the Demographic and Health Surveys project to provide a series of workshops on how to find and use data for health stories.
In partnership with ICFJ, the association sponsored a six-week online course on covering health and development in English and French for 72 journalists from 24 countries,
It organized briefings and webinars with African and international experts on vaccines and infectious diseases such as HIV/AIDS and tuberculosis.
It is working with ICFJ on a second story contest on infectious diseases. The winner will receive $10,000 for a reporting trip.
On the AHJA Facebook page, more than 200 journalists regularly share stories, tips, and triumphs, including the launch of health journalism associations in Burundi and Ethiopia. Its website will launch soon.
Thanks to AHJA's efforts, the once-lonely field of health reporting in Africa is taking on greater importance as it provides resources and expertise—and ultimately saves lives.
Antigone Barton writes the Science Speaks blog for the Center for Global Health Policy. She is a former Knight Health Journalism Fellow in Zambia and a 2011 Global Health Reporting Fellow at the Nieman Foundation for Journalism at Harvard.