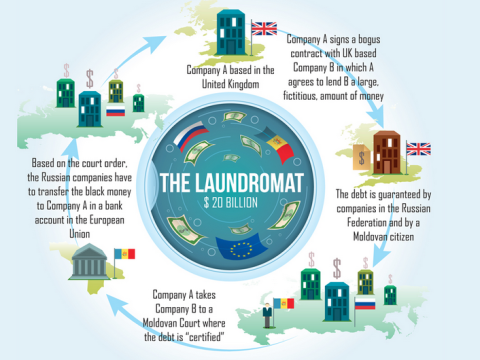 The European Press Prize named the Organized Crime and Corruption Reporting Project (OCCRP) winner of its Special Award for 2015, calling ICFJ's partner organization "a determined force for good everywhere it operates."
ICFJ oversees a six-year, $6.3 million grant from the U.S. Agency for International Development to OCCRP for its work building a network of investigative reporting centers across Eastern Europe and the former Soviet Union and helping reporters in that network collaborate on cross-border stories.
Former ICFJ Knight International Journalism Fellow Paul Radu, executive director of OCCRP, was named in the citation for his story "The Russian Laundromat." The story showed how illegal Russian cash was "laundered" in countries from Moldova to Latvia. Before becoming a Knight Fellow, Radu was a 2004 winner of ICFJ's Knight International Journalism Award for groundbreaking investigative journalism in his native Romania.
Another OCCRP story, "Unholy Alliances," was shortlisted in the Investigative category. That story exposed how Montenegrin Prime Minister Milo Djukanovic was tied to organized crime through his own contacts and those of his family's bank.
Radu and OCCRP's Regional Editor Miranda Patrucic accepted the award on behalf of OCCRP in Copenhagen Monday. The judges called OCCRP "a memorably motivated, determined force for good everywhere it operates. Its members do not get rich, but the societies they serve are richer and cleaner for the scrutiny only true, independent journalism can provide."
For more information on the awards, visit the European Press Prize website and the OCCRP website.