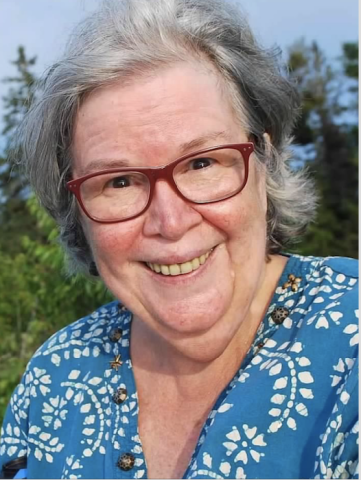 The International Center for Journalists is saddened by the loss of Paula Gibson Krimsky, wife of ICFJ founder and first president George Krimsky and an early and life-long supporter of ICFJ. She passed away at the age of 77 on August 30 after a brief battle with cancer. 
Paula was a teacher and community leader in Washington, Connecticut, where she had lived since 1996. Among her contributions to the community, she dedicated more than two decades of her life to collecting and preserving the history of The Frederick Gunn School, a coeducational college preparatory boarding and day school where she was a member of the faculty for more than 20 years, according to an obituary on the school's website. 
She served on ICFJ's board of directors in the organization's early years, along with her husband, co-founders Tom Winship and Jim Ewing and their wives. From 1985 to 1989, she also worked as ICFJ's bookkeeper and accountant. Paula remained proud of ICFJ's work throughout the years. 
ICFJ extends its condolences to the Krimsky/Fasman family.