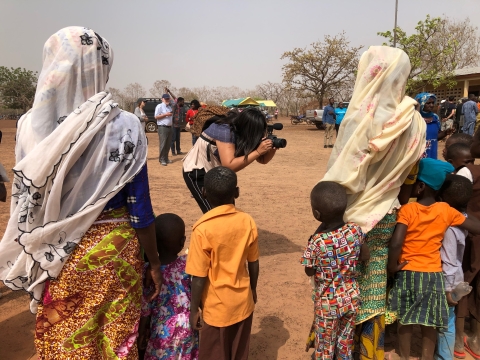 A global network of journalists that is reporting on early childhood development issues has prompted governments around the world to improve health-care systems for children.
One investigation by Amit Bhatt of the Daily News and Analysis in India's Rajasthan state spotlighted poor hospital care that resulted in 86 infant deaths over a two-month period. The authorities have since suspended three doctors and four nurses, and have taken disciplinary action against seven more staff members.
Another expose, a three-part radio series by Royal FM journalist Babatunde Okunlola, broke the news that pregnant and nursing mothers who are incarcerated and awaiting trial routinely lack access to medical care. Nigerian authorities are now setting in motion plans to release three of the women with their babies and have pledged to improve medical services and address the corruption allegations raised in Okunlola's report.
In all, reporters with the year-long Early Childhood Development Reporting Fellowship, an International Center for Journalists (ICFJ) program, have produced nearly 700 stories since March 2017 that have been viewed more than 15 million times. The health journalists, who are from Bangladesh, Brazil, India, Kenya, Nigeria and Tanzania, are building their expertise thanks to seasoned mentors, international reporting trips and virtual trainings.
"Early childhood is a critical time to stay healthy and safe, yet millions of young people around the world go hungry and suffer from treatable diseases," said Johanna Carrillo, ICFJ's deputy vice president for programs, who oversees the fellowship. "The journalists we work with have developed deep expertise on child health topics, and their reporting has prompted much-needed action."
Some other highlights of their work, according to fellows:
Sumitra Debroy showed that J.J. Hospital, the largest state-run medical college in Mumbai, India, had a higher death rate in its neonatal and pediatric ICUs than three other major medical colleges in the city. After her story ran, the state government asked the college to explain the death rate and propose steps to address the issue.
Annie Njanja broke a story that Kenya's Kenyatta National Hospital had stopped providing free maternity services to women who were not registered with the country's universal health insurance. The resulting public outcry pushed authorities to announce that the hospital would help register women for the insurance immediately before or after giving birth, and would not turn away women, as previously ordered by the hospital CEO.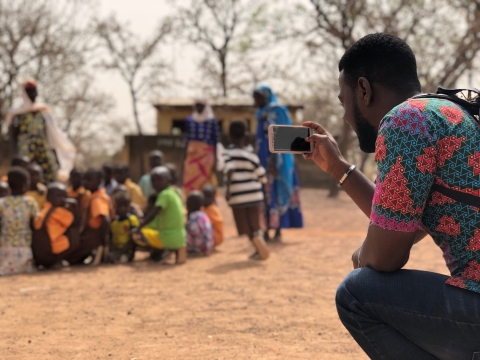 Nigeria's Okunlola says his story would not have been possible without ICFJ's support. The program armed him with knowledge of the best practices for covering early childhood issues, and ICFJ mentor Mercedes Sayagues advised throughout the reporting process. "She ensured that I stayed focused," he said, "and she also helped me figure out how to find data, a very difficult task in a system that is often secretive about its operations."
Other fellows agreed that the program helped deepen their expertise on early childhood development issues, including childhood malnutrition and obesity, toxic stress and the importance of creative play.
ICFJ's Early Childhood Development Reporting Fellowship is supported by Children's Investment Fund Foundation and Fundação Maria Cecilia Souto Vidigal.
Photo Credits: Johanna Carrillo/ICFJ