Code for Nigeria is looking for a digital journalist and strategist to join our CitizenLab in Lagos.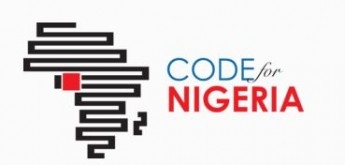 The News Innovation Fellow will implement and manage our journalistic projects and showcase events. This will include conceptualizing, planning and executing data-driven journalism projects, multimedia reporting projects and developing digital tools to augment news reportage.
In addition, the fellow will contribute to regular digital journalism skills programs and play an evangelist role in managing our local Hacks/Hackers chapters - currently in Abuja and Lagos - and related innovation communities.
The fellowship is for an initial 12-month period, renewable for a further period based on performance and project requirements.
Why join us?
You'll help shape the future of digital journalism and civic technology for social good not just in Nigeria but across Africa (Code for Nigeria is part of the Code for Africa federation).
You'll work and learn on a wide variety of fun cutting-edge projects with Nigeria's best media houses and digital strategists.
You'll live and work out of our CitizenLab, a civic innovation campus right in the heart of Nigeria's own 'Silicon Valley,' in Yaba.
What you get
Satisfaction from empowering citizens with actionable information and data-driven tools to improve society's evidence-based public discourse.
A competitive honorarium.
Free housing at our CitizenLab in Lagos.
Free lunch (we're being serious).
Awesome backend tech support for your project ideas.
An opportunity to make your mark in the global data journalism and civic tech communities, through international collaborative projects, international travel, and international media partnerships.
What you need
Strong mainstream journalism background (2–3 years minimum).
A passion for social innovation and digital democracy.
Hands-on experience with data-driven journalism.
Application deadline: February 29, 2016
Start date: March 2016
Location: Lagos. Concessions will be granted for strong candidates in Abuja.
To apply, send your résumé, along with a cover letter, and your project idea based on the hypothetical scenario below.
Send your information to joinus@codefornigeria.org by February 29, 2016.
Hypothetical scenario
Lagos is the pulsing commercial and industrial nerve centre of Nigeria. More than 20 million people call it home, with uncounted millions of cars, factories and other pollutants. Data shows that Lagos suffers from some of the worst air pollution on the African continent.
While it is unclear what the true extent of the air pollution is, what is undoubted is that Lagosians are exposed to deadly fumes every day of their lives. The pollution results in shorter lives than necessary. Reports such as Air Quality In Lagos warn about the "mind-boggling indifference of the society to this looming danger."
You have a $5,000 budget, a software developer, and a hardware geek. In not more than 200 words, give us your best data journalism idea that achieves the following:
Tells a compelling story with actionable and personalized information about air quality in Lagos
Empowers the story's audience to do something with their new found knowledge
Organizational background
Code for Nigeria (CfNigeria) is the nation's leading civic technology lab, based in Lagos. A network of civic-minded volunteers who contribute their talents, skills, expertise and community knowledge as technological tools to improve public service, bring governments to account and promote informed, data-driven decision-making; leveraging open data and media, and backed by a core (full-time) tech team. CfNigeria was established with a Code for Africa seed grant.
Code for Africa (CfAfrica) is the continent's largest independent open data and civic technology initiative. It operates as a federation of autonomous country-based digital innovation organizations that support 'citizen labs' in five countries and major projects in a further 15 countries. CfAfrica runs Africa's OpenGov Fellowships and also embeds innovation fellows into newsrooms and social justice organizations to help liberate data of public interest, or to build tools that help empower citizens.
In addition to fellowships and CitizenLabs, CfAfrica runs the $1 million per year innovateAFRICA fund and the $500,000 per year impactAFRICA fund, which both award seed grants to civic pioneers for experiments with everything from camera drones and environmental sensors, to encryption for whistleblowers and data-driven semantic analysis tools for investigative watchdogs. CfAfrica also curates continental resources such as the africanSPENDING portal of budget transparency resources, the openAFRICA data portal, the sourceAFRICA document repository and the connectedAFRICA transparency toolkit for tracking the often hidden social networks and economic interests in politics. CfAfrica is an initiative of the International Center for Journalists (ICFJ). Join the CfAfrica community here.
This post was originally published on Medium.