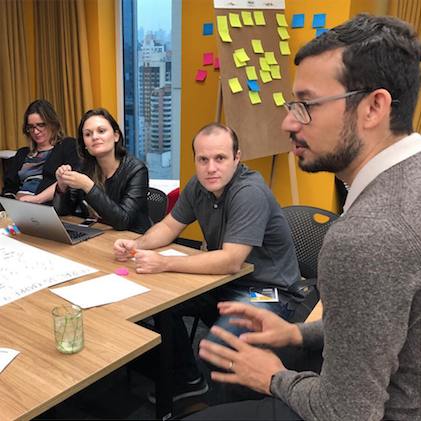 Showing the impact of journalism is more vital than ever. After all, if our coverage leads to improvements in communities, then our readers will come back for more.
That said, most newsrooms focus on other metrics. They gather analytics to show their reach. They count the number of page views and time spent on a site. And they collect social media shares. But they don't have the tools to gather the data to show a story's impact - until now. 
ICFJ Knight Fellow Pedro Burgos of Brazil has created a tool called Impacto. It gathers digital data from tens of thousands of sources - from public records to social media posts - giving news organizations the information they need to show that journalism can improve people's lives. That's especially important at a time when trust in news sources is waning.
Burgos first launched Impacto at five Brazilian news organizations, from digital natives to the country's largest newspaper, Folha de Sao Paulo. Burgos' work is supported by the John S. and James L. Knight Foundation and the Google News Initiative. Gazeta do Povo, a newspaper in Curitiba, a city of nearly 2 million people, has embraced the tool. The editors have discovered dozens of impacts from the paper's work and now uses them  to engage readers and (they hope) increase subscriptions. 
And when Burgos and I attended Google's Latin America Newsgeist gathering in Buenos Aires in May, a prominent Argentine editor said he was especially eager to attend after learning that Burgos would be there. 
Recently, Burgos and I participated in our first project supported by the $14 million News Integrity Initiative. At Google in Sao Paulo, we brought together about 25 top journalists from around Brazil to find ways to bolster trust. Burgos helped participants understand how to demonstrate that their work is making a difference.
A key goal of our Knight Fellowships is to bring innovations, like Impacto, to U.S. media. Burgos and I recently made a presentation to the chief development officer at a U.S. nonprofit news outlet. She asked to use it immediately so that she could show donors that their work is having an impact. U.S. news organizations should contact me if they want to learn more. 
Butler is ICFJ's vice president for programs.