Our Global Community Team
ICFJ's award-winning community managers lead our global network initiatives, driving our digital community engagement strategy through the ICFJ Pamela Howard Forum on Global Crisis Reporting in five languages.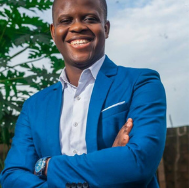 Paul Adepoju  is a Nigeria-based freelance journalist, academic, and author. He is the Community Manager for the ICFJ Forum in English, helping journalists from around the world to hone their skills in reporting on critical issues. As a contributing reporter for several top media and science outlets, Paul covers health, science and tech in Africa and his stories have been published by major outlets including Nature, The Lancet, the British Medical Journal, New Scientist, Devex, CNN, Health Policy Watch, Quartz and others. With a core background in science, including a PhD in the genetics of infectious diseases, Paul is bridging the gap between journalists and scientists by facilitating training sessions on science communications.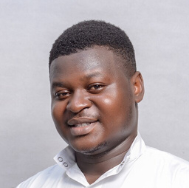 Kossi Elom Balao  is a multi-award winning science journalist and Community Manager of the ICFJ Forum in French, president of the French-speaking African Science Journalists Network (RJSAF) and a former francophone correspondent of the Committee to Protect Journalists (CPJ). Apart from being the founder of The Confidential Report, he's a contributor to various media outlets, including Scientific African Magazine. His stories have also appeared in a United Nations digital magazine. Balao has traveled to and covered science, health, energy and environment in Italy, Portugal, Switzerland, France, Germany, China, the United Arab Emirates and South Africa.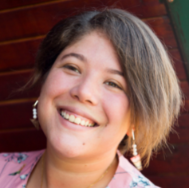 Desirée Esquivel  is a freelance journalist, photographer, consultant and the Community Manager of the ICFJ Forum in Spanish.  She is also the Ambassador for SembraMedia in Paraguay and develops resource coordination for journalists in the Guarani language for UNESCO published on Portal Check. In 2017, Esquivel co-founded Ciencia del Sur, the first Paraguayan digital media outlet for science journalism. She has participated as a speaker and panelist at international conferences, has worked with a variety of media in Paraguay and published literary texts and essays as well as stories on international media, mainly on politics and environment. She also directed the documentary De Auschwitz a Hohenau, an audiovisual that complements the book Mengele by journalist Andrés Colmán Gutiérrez.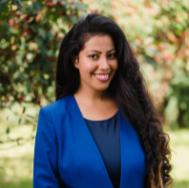 Fadwa Kamal is a digital expert and new media trainer. She is the Community Manager for the ICFJ Forum in Arabic. She is the founder of Hacks/Hackers-Casablanca and the Moroccan Laboratory to debunk fake news. In 2017 and 2018, Kamal trained hundreds of journalists for Google News Lab, the World Bank, and Code for Africa. Kamal has also served as a Coordinator for the ICFJ and Facebook Social Media Solutions program, aiming to enhance the MENA region's journalistic skills amid the pandemic.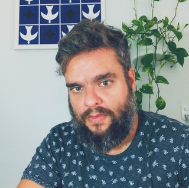 Alexandre Orrico is a Brazilian journalist, a specialist in content strategy and Community Manager of the ICFJ Forum in Portuguese. He also is the founding editor of Núcleo Jornalismo, a platform created to investigate the impact of social media on people's lives. For years he was a reporter and editor of the technology section of Folha de S.Paulo, Brazil's largest newspaper, where he traveled to more than 10 countries to cover industry launches and conduct interviews. He also spent four years helping establish BuzzFeed Brasil.