"We're thrilled to partner with the Microsoft Modern Journalism Initiative to support reporting projects focused on data analysis and immersive storytelling. Through these projects, we aim to highlight innovative ways that journalists can enhance news coverage and connect more deeply with audiences."

--Sharon Moshavi, Senior VP New Initiatives, ICFJ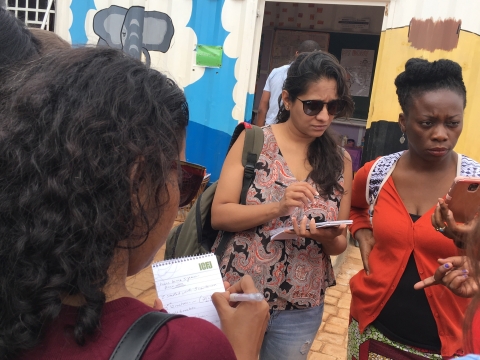 ICFJ is partnering with the Microsoft Modern Journalism program to award four grants to alumni of ICFJ programs for reporting projects focusing on data journalism and immersive technology. 
Each grant includes $7,500 plus hands-on training in tools and techniques, and instruction in relevant Microsoft technologies. A group of expert judges from ICFJ and Microsoft will select the grant recipients.
Immersive storytelling grants: applications closed on April 26, 2019
We are looking for creative projects that emphasize personal experiences. This can include live-streamed interviews or events, 360-degree video experiences, and even interactive games that make a story come alive. The competition is also open to journalists working on data -driven projects, who can create an interactive visualization of a complex data set. 
The competition is open to journalists from all beats — politics, business, religion, entertainment, sports and more — who would benefit from immersing audiences in their stories.
Data journalism grants: awarded to Josh Landis and Verah Okeyo
ICFJ awarded reporting grants to two program alumni, Josh Landis of Nexus Media News (Washington, D.C.) and Verah Okeyo of The Nation (Kenya).
Each candidate will receive $7,500 and hands-on data visualization training using Microsoft Power BI. To supplement their analytics and help ground their stories in fact, Landis and Okeyo will also conduct field investigations, going where the stories – and the numbers – take them.
Read more about the two awardees and their projects.
Program Dates:
1/15/2019 - 1/15/2020