"We're thrilled to partner with the Microsoft Modern Journalism Initiative to support reporting projects focused on data analysis and immersive storytelling. Through these projects, we aim to highlight innovative ways that journalists can enhance news coverage and connect more deeply with audiences."

--Sharon Moshavi, Senior VP New Initiatives, ICFJ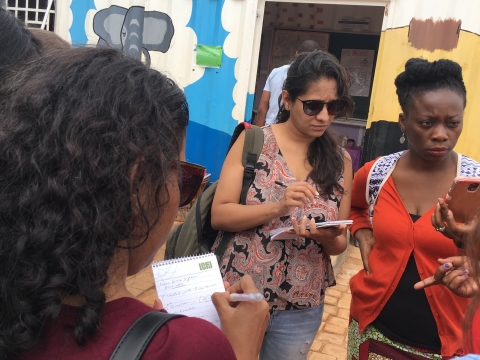 ICFJ is partnering with the Microsoft Modern Journalism program to award four grants to alumni of ICFJ programs for reporting projects focusing on data journalism and immersive technology. 
Each grant includes $7,500 plus hands-on training in tools and techniques, and instruction in relevant Microsoft technologies. A group of expert judges from ICFJ and Microsoft will select the grant recipients.
We are offering two grants for ICFJ alumni with an interest in working with data to produce data-driven stories for English-speaking audiences.
We're looking for projects that will combine reporting with data analysis and visualization using leading data analysis and management tools like Microsoft Excel, Power BI and Azure. Reporters used these tools to show how the 2017 tax reforms might affect housing markets at the county level, and illustrate the spread of misinformation during the last U.S. presidential election.
Immersive storytelling grants: applications open March 12, 2019
Applications for the two grants for immersive storytelling projects will open on March 12, 2019. For this phase, we are looking for creative projects that emphasize personal experiences, for example a livestream with instant translations or augmented reality experience that allows exploration. It is in these shared experiences where knowledge may become understanding, observation may engender empathy, and learning may translate into action.
Program Dates:
1/15/2019 - 1/15/2020