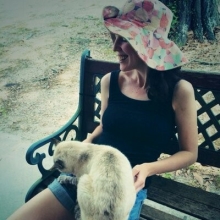 Sarah Baird
@scbaird
Sarah Baird is a writer and editor based in New Orleans. An award-winning former restaurant critic for the city's alt-weekly and seasoned tippling enthusiast, her work appears regularly in print and online for Lucky Peach, Food52, AFAR, Pacific Standard, Saveur, The Atlantic, Eater, The Village Voice, PUNCH, The Guardian, GOOD, Liquor.com and beyond. In addition to New Orleans Cocktails, Sarah is the author of Kentucky Sweets: Bourbon Balls, Spoonbread, and Mile High Pie and Summer Squash. Sarah holds a deep, abiding affection for dive bars, and probably knows the perfect drinking song for any occasion.
News Coverage
While in Japan, Sarah divided her time between Sendai, Takamatsu (and the islands of the Seto Inland Sea), Chiba Prefecture and Tokyo, primarily. She interviewed everyone from loquat farmers, to government officials, to chemists, to septuagenarian fish mongers for various stories.
Exploring dekotora culture in Japan: You've never seen an 18-wheeler like this
Attack of the (Radioactive) Wild Boars!
A Night at Tokyo's Surreal "Little Texas" Honky-Tonk
A Christmas Cake Tradition in a Country That (Mostly) Doesn't Observe Christmas
Covering coasts with concrete: Japan looks to Tetrapods to battle elements
Modern Alchemy at Tokyo's Most Radical Bar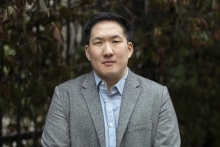 Seth Berkman
Seth Berkman has been a contributing reporter at the New York Times since 2012. His work often focuses on sports, with a particular interest in examining the perception of Asian athletes in the United States; profile subjects include Japanese basketball players Ramu Tokashiki and Yuta Watanabe, and Japanese hockey goalie Nana Fujimoto.Prior to the Times,
Mr. Berkman worked at the Jewish Daily Forward and earned a master's degree in journalism from Columbia University. He was been awarded various fellowships that have led to reporting work abroad in Japan, Germany, Austria, Hungary and Canada. He was born in Seoul, South Korea, raised in New Jersey and currently lives in New York City.
News Coverage
Seth Berkman traveled to Japan from November 1-22, 2017. During his time in Japan, he traveled to Fukushima, where he interviewed the Governor of the Prefecture, the Manager of Japanese female ice hockey National Team, and the Director of Citizens' Nuclear Information Center. Additionally, Seth interviewed several basketball players from the Fukushima Firebonds team, a professor at Nippon Sports Science University, members of the women's national ice hockey team, and the Manager of the baseball team of Komazawa University Tomakomai High School. These interviews helped Seth capture how Fukushima is using sports to "re-brand" the city in the lead up to the 2020 Olympics, and the citizenry's perception of the changes to their hometown.
Japan's Women's Hockey Team Wants to Be Known for Wins, Not Smiles
Would You Play Ball at Fukushima?
In Japan, Ohtani Is a Special Player but Definitely Not Babe Ruth
Charles 'Chuck' Clenney
Chuck is a Staff Writer at Under Main in Lexington, Kentucky, where he covers arts and music. He has previously worked at Lexington Community Radio WLXU 93.9 FM and El Pulso 95.7 FM. Chuck participated in the JET program from 2009 to 2011, where he developed and taught an ESL curriculum for elementary and middle school children in the rural town of Shimonita.
News Coverage
His fellowship focused on hip hop in Japan and how elements of American hip hop have been co-opted by the Japanese hip hop movement.
Why is there a University of Kentucky themed restaurant in Osaka, Japan?
Twenty female MCs changing the world of hip hop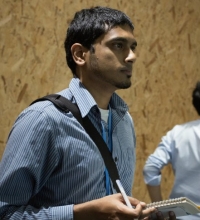 Nithin Coca
@excinit
Nithin Coca is a Freelance Journalist who covers social, economic, and environmental issues in developing countries, with specific expertise in Southeast Asia. He aims, through his writing, to building channels of communication and collaboration around cross-border global challenges. He alternates between a home in California and regular field visits to Southeast Asia, and his pieces have appeared in Al Jazeera, The Diplomat, Vice, Forbes, Quartz, New Internationalist, Equal Times, and numerous regional publications in Asia and the United States. Coca has a BA in Communication from USC and a Masters in International Affairs from Columbia University.
News Coverage
Most of the time during Nithin's trip was spent in Tokyo. There, he conducted 2-4 interviews and site visits a day, focusing mostly on Japanese NGOs, think-tanks, and activist organizations. He conducted 19 interviews in Tokyo. He also did two trips outside of Tokyo. One, which was organized by the Japanese think-tank ISEP to Fukushima region, where, along with another journalist from Belgium, they visited several renewable energy sites, and had an interview with the Mayor of Fukushina city. The other trip was to Nagoya focused specifically on his story on migrant workers issues. There a local contact organized a seminar-style meeting, allowing Nithin to meet several members of the community. He also met with a local labor union working to organize and provide services to migrant workers.
How trade unions pulled the brakes on Uber's bid to enter Tokyo
Tokyo's Taxi Industry Joined Forces to Resist Uber
Community Power Offers Fukushima a Brighter, Cleaner Future
Why Uber and Airbnb Are Struggling in Tokyo
Japan's Present is America's Future
What Japan Can Teach America About Sustainable Transportation
Consumer Cooperatives in Japan Enter the Digital Age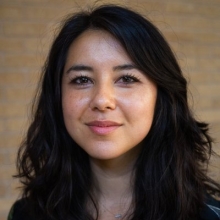 Jill Cowan
Jill is an Economy Writer at the Dallas Morning News. She has covered Toyota's expansion in the Dallas-Fort Worth metro area and the ways Texas' economy shapes the state's politics and communities. She has previously worked for the Tennessean in Nashville, Tennessee and the Los Angeles Times. She is a member of the Asian American Journalist Association.
News Coverage
Jill will travel to Japan to explore how Toyota's North American presence has informed Toyota's corporate culture in Japan and vice versa.
Why Toyota sees fuel cells, hydrogen-powered cars as key path to future
Inside Toyota's quest to future-proof itself for the auto-industry's 'life-or-death battle'
Steve Featherstone
News Coverage
Umair Irfan
@umairfan
Umair covers the Department of Energy, technology, research and health for ClimateWire. He has written about the rise and fall of clean tech companies, infectious disease outbreaks and grid-level energy storage. In 2014, Umair went to Germany under the Arthur F. Burns fellowship to report on the country's drastic shift away from nuclear power toward renewables. He completed his bachelor's degree in biochemistry in 2008 and his master's degree in journalism in 2011.
News Coverage
Umair spent his time interviewing government officials, company executives, activists and local citizens about issues on energy and climate change in Japan. He traveled to Fukushima prefecture, met with several environmental researchers in Tokyo and Kanazawa, and visited several of Japan's major industrial companies in Tokyo and Nagoya to talk about their technology development and their vision for Japan's future in a carbon-constrained world.
Umair received a ride in Toyota's new fuel cell-powered car and saw the design site for Mitsubishi's new regional jet. Officials in Fukushima walked him through their efforts to power the prefecture with 100 percent renewable energy in the wake of the 2011 nuclear disaster. At a conference in Kyoto, Umair met with scientists to talk about their latest work in environmental remediation and the new technology solutions to environmental problems.
Japan is building planes. Think less fuel, like its cars
Japan thinks hydrogen will rule. Does anyone else?
Japan ramps up clean energy as U.S. recedes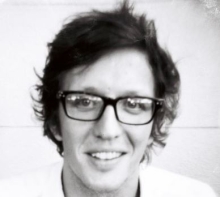 Joe Jackson
@joejackson
Joe Jackson is a US-based British multimedia journalist covering news, culture, travel and other stories from around the world. Joe specializes in reporting and writing, and has regularly contributed to the Wall Street Journal, Time and the New York Daily News, while his byline has featured in the New York Times, Al Jazeera, Newsweek and the Guardian, among others. He graduated in digital media from Columbia University's Graduate School of Journalism in May, 2009 and is also accredited in news reporting by the National Council for the Training of Journalists (NCTJ) in the U.K. Joe began his career as a staff reporter at the Hounslow Chronicle in London and freelance writer for the South London Press newspapers, after studying politics at the University of Edinburgh, Scotland.
News Coverage
Why japan is excited about the 2020 Tokyo Olympics
Security giants earn huge windfalls from 'surveillance-industrial complex'
Japan's Historic Inns: A Little Too Authentic for Some Tastes
Despite nuclear fears, Japan solar energy sector slow to catch on
Eat in the 'Kill Bill' restaurant, learn how to make sushi and visit temples in Tokyo
The decline of Japan's doya-gai labourer districts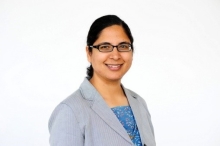 Sonia Narang
@sonianarang
Sonia Narang is a multimedia journalist who reports on socio-political issues, health, education, and global culture for PRI's The World and News Deeply. She also focuses her stories on the lives of women and girls, and the challenges they face around the world. From 2009-2011, Narang covered stories across Japan, including the aftermath of the devastating Tohoku earthquake and tsunami, the controversy surrounding the U.S. military presence in Okinawa, and the nation's economic climate for PRI/BBC, GlobalPost, TIME, and PBS NewsHour. Narang's assignments have taken her across India, Nepal, Pakistan, Japan, Indonesia, the Philippines, Germany, Denmark, southern Africa, and the United States. Follow her on Twitter and Instagram @sonianarang. Her website is www.sonianarang.com.
News Coverage
During her reporting trip in November 2016, Narang interviewed Japanese and Okinawans about their reactions to the US Presidential Election, and asked them how the election outcome will affect policies in Japan and Okinawa island. She also interviewed Okinawan political leaders (including city Mayors), women activists and leaders, environmentalists, protestors, local business owners, and US Marine Corps' spokespeople about their views on the US military presence in Okinawa. She reported on-air from Naha on Public Radio International's " The World" radio program about reactions to Japanese Prime Minister Shinzo Abe's first meeting with US President-Elect Trump on the day of that historic event. She also reported stories about Okinawan culture and the influence of the American military on the local way of life.
Despite longstanding local opposition, the US is expanding its Okinawa military base
Protests Grow Over Expansion of U.S. Military Base in Japan
Despite Longstanding Local Opposition, The U.S. Is Expanding Its Okinawa Military Base
Elderly Women On Okinawa Unite Against Plans To Move U.S. Military Base
In Okinawa, older women are on the front lines of the military base protest movement
Blue Seal: The GI Ice Cream That Okinawans Made Their Own
President-elect Donald Trump met with Japan's Prime Minister Shinzo Abe
Susan Phillips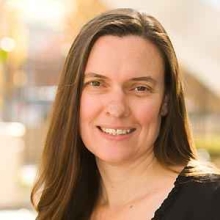 Susan Phillips tells stories about the consequences of political decisions on people's every day lives. She has worked as a reporter for WHYY since 2004. Susan's coverage of the 2008 Presidential election resulted in a story on the front page of the New York Times. In 2010 she traveled to Haiti to cover the earthquake. That same year she produced an award-winning series on Pennsylvania's natural gas rush called "The Shale Game." She received a 2013 Alfred I. duPont-Columbia University Journalism Award for her work covering natural gas drilling in Pennsylvania. She has also won several Edward R. Murrow awards for her work with StateImpact. In 2013/14 she spent a year at MIT as a Knight Science Journalism Fellow. She has also been a Metcalf Fellow, an MBL Logan Science Journalism Fellow and reported from Marrakech on the 2016 climate talks as an International Reporting Project Fellow. A graduate of Columbia School of Journalism, she earned her Bachelor's degree in International Relations from George Washington University.
An amusement park that's ready for anything
Japan is betting big on the future of hydrogen cars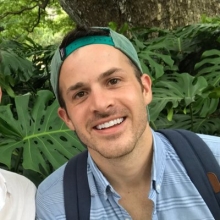 Kevin Rector
Kevin is a city crime reporter for the Baltimore Sun, who was a key member of The Baltimore Sun team named a 2016 Pulitzer Prize Finalist in Breaking News Reporting for coverage of Freddie Gray's death and the subsequent unrest.
News Coverage
Kevin will be traveling to Japan to focus on the proposal, backed by the Japanese government and Maryland Gov. Larry Hogan and under review by the U.S. federal government, to build a magnetic levitation or "maglev" train between Washington and Baltimore.
'It can be done': Futuristic Japanese maglev train could revolutionize travel from DC to Baltimore, and beyond
From tiny Cove Point on the Chesapeake, tankers take natural gas around the world. At what cost?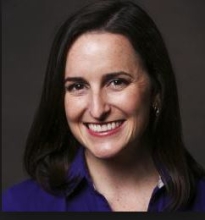 Katie Sanders
@KatieLSanders
Katie Sanders is the deputy editor of PolitiFact. Previously, she fact-checked talking heads and opinion-shapers for PunditFact as well as the Legislature and Gov. Rick Scott for PolitiFact Florida, reporting from the Tallahassee bureau of the Tampa Bay Times and Miami Herald. She is a graduate of the University of Florida, where she majored in journalism and English. She works from the Tampa Bay Times headquarters in St. Petersburg, Fla.
Katie has traveled twice on the "Illuminating Today's Japan" program, in 2015 and 2018.
News Coverage
Katie's first trip took place primarily in Tokyo, largely reporting on the grapefruit industry in Japan and fitting in a couple days on separate quick hits about how American football translates in Japan and why you don't see Chevys in the country. She met with executives at fruit import companies, toured markets where grapefruit is sold and spoke to vendors, toured a port near Osaka, and interviewed Florida grapefruit industry's chief marketer in Japan.
On her second trip, Katie was able to continue her reporting on the grapefruit industry, in addition to reporting on the experience of visiting a Japanese onsen and Fukushima city's rebound as a city.
Here's what this high school teacher learned about life as an American in Hiroshima
On the gridiron, a world away, American players get one more shot at glory
Yes, Donald Trump, Chevys are a rare sight in Japan, but why?
Seven years after Fukushima nuclear disaster, Japanese town rebounds from zero
Finding peace naked and alone in a traditional Japanese bath
As Florida's grapefruit supply dwindles, Japanese customers lose interest