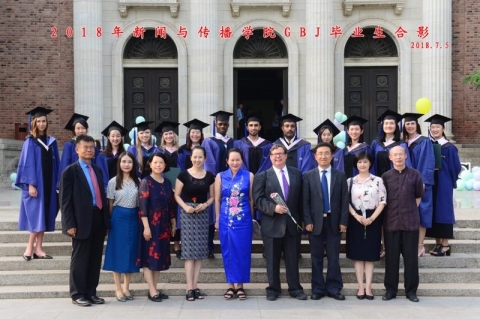 The Global Business Journalism (GBJ) Program at Tsinghua University in Beijing is an elite master's degree program featuring outstanding journalism students from China and around the world. The GBJ program, a partnership between the International Center for Journalists, Tsinghua University and Bloomberg News, is the most prestigious English-language business journalism program on the Chinese mainland.
The two-year program provides a challenging, multicultural education teaching how the cover the intricacies of global economics, finance and business. With China taking an ever more important role in the interdependent global economy, the program teaches students how to skillfully cover China's economy and the rapidly changing world economy. Global Business Journalism offers an array of specialized courses including data mining, corporate strategies, international accounting standards, multimedia journalism, New Media practice, advanced news writing, ethics, and documentary filmmaking production. The program also helps students apply for internship opportunities at major media organizations.
Internationally renowned scholars and accomplished journalists teach the program's courses in English. All students must be fluent in English and capable of writing news stories and an academic thesis in English.
Program Highlights:
Setting the standard.

Launched in 2007, GBJ's top-notch, innovative curriculum meets the ever-changing demands of the business world and technological advances.
A diverse group of students. The student body is culturally and professionally diverse, reflecting strong global interest and a highly selective admissions process. GBJ has educated more than 200 international graduates from more than 65 countries.
Unique resources. The Bloomberg Lab has the largest number of Bloomberg terminals donated to any university in the world. The new Tsinghua Future Media Lab is a state-of-the-art multimedia center available to GBJ students. The program benefits from academic resources on the Tsinghua campus, including its prestigious School of Economics and Management and the Schwarzman College.
Job opportunities and networking. Graduates of the program are working at major media organizations such as Bloomberg, CNBC, South China Morning Post, CCTV and Xinhua News Agency. Others are working for tech start-ups, New Media enterprises or have landed communications positions at companies such as Ogilvy China and Bank of America. Click here for the latest job news from GBJ alumni.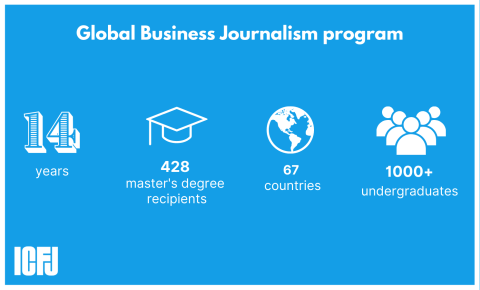 Application deadlines 2024-2025:
1st Round: November 1, 2023 at 8.00am to December 23, 2023 at 17.00pm (Beijing Time)
2nd Round: January 1, 2024 at 8.00am to March 1, 2024 at 17.00pm (Beijing Time)
How to apply:
Students from outside of China are required to fill out an application. These applicants must have a valid passport and a bachelor's degree.
To apply for the program, please click here. 
For more information about how to apply, please click here.
Scholarships are available based on criteria including prior academic achievement, financial need and geographical diversity. For information on scholarships, please inquire at tsjcws@mail.tsinghua.edu.cn 
If you have any questions, email us at GBJprogram@gmail.com. If you have problems with the application form on the Tsinghua website, please email Chengzhang Li at tsjcws@mail.tsinghua.edu.cn
For more information about the program, please visit:
Or follow GBJ on WeChat using this QR code: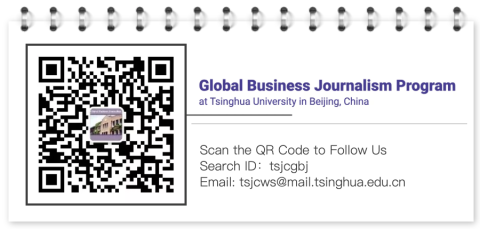 Follow GBJ on:
Program Dates:
9/16/2007 - 12/31/2024
Contact Info
ICFJ:
Patrick Butler
Vice President
patrick@icfj.org
Caitlin Shekleton
Program Assistant
cshekleton@icfj.org 
International Center for Journalists
750 17th Street NW Suite 300
Washington, DC 20006
Tel: (202) 737-3700
Tsinghua School of Journalism and Communication:
Rick Dunham
GBJ Co-director
GBJprogram@gmail.com 
Chengzhang Li
GBJ Office Administrator
Room 302, Omnicom Building,
School of Journalism and Communication
Tsinghua University
Beijing 100084, P. R. China
Tel: +86 10 6279 6842
Fax: +86 10 6277 1410