Founder, Czech Center for Investigative Journalism, Czech Republic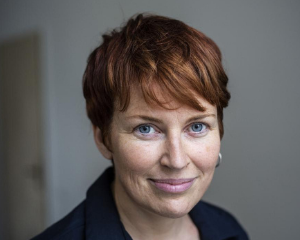 Pavla Holcová is an investigative journalist and media founder from the Czech Republic who works across borders to expose crime and corruption at the highest levels of government.  Her investigation into the brutal murder of her colleague unmasked the perpetrators and contributed to the downfall of the former Slovak government.

For this hard-hitting piece and other fearless reporting, Holcová is a 2021 Knight International Journalism Award winner, presented by the International Center for Journalists to honor outstanding journalism that has an impact.

Holcová oversees nine journalists at the Czech Center for Investigative Journalism, an independent news outlet she founded in 2013. Despite the risks, her team – as part of the Organized Crime and Corruption Reporting Project – exposes cross-border abuses of power  affecting the Czech Republic and Slovakia.

In 2018, Holcová worked with Slovak colleague Ján Kuciak on a story exploring links between the Italian Mafia and the Slovak government when Kuciak and his fiancée, Martina Kušnirová, were murdered. Undeterred, Holcová vowed to carry forward their investigation. She also started a new one: uncovering who killed her friend and his partner.

She and her colleagues gathered and analyzed myriad evidence, from eyewitness testimonies and mobile phone data to security camera footage. Holcová also secured a leak of the complete police file about Marian Kočner, the oligarch alleged to be behind Kuciak's murder. Known for her cross-border collaborative journalism, Holcová shared the database of evidence with dozens of Slovak media outlets.

The collective reporting, alongside mounting public pressure, contributed to the toppling of the government of Robert Fico. It also helped lead to the investigation of a former general prosecutor, charges against 21 judges, and the resignation of the entire former top management of the police. Threats from politicians, trolls on social media and even other journalists did not stop Holcová from carrying out her investigation.

Her previous work also had tremendous impact. In collaboration with a Macedonian reporter, Holcová revealed in 2014 the secret investments of the former chief of the Macedonian secret service, Saso Mijalkov. Mijalkov was forced to resign as a result of these and other related disclosures, leading to the fall of the Macedonian government. The journalists jointly won the European Union's Investigative Journalism Award for their work.

Holcová has contributed to major projects such as the Panama Papers, the Paradise Papers, the Russian Laundromat, and the Azerbaijani Laundromat. She has also investigated massive illegal arms sales to Syria during the war and explored links between the global cocaine trade and Balkan organized crime groups. A fluent Spanish speaker, Holcová once posed as a prostitute to infiltrate a prison in Peru and interview the second-in-command of  a U.S.-Serbian drug gang.

Prior to working as an investigative journalist, Holcová implemented media and human rights projects for various European NGOs, including in Cuba where she was detained for her work documenting human rights abuses.
ICFJ Tribute to Journalists 2021