Whayne Dillehay Internship Fund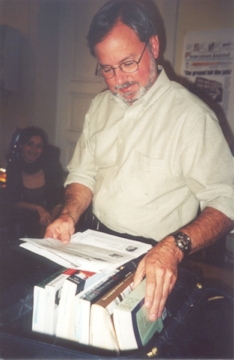 Every spring, we take a moment to remember our former Senior Vice President Whayne Dillehay, who dedicated 14 years to our organization. He helped us thrive with his passion for top-quality programs and his buoyant personality.
Whayne also started our internship program, which gives talented young people from diverse backgrounds an opportunity to work with us and get paid. In fact, one-fourth of our staffers are former interns. Those who worked with Whayne cherish his mentorship, leadership and sense of humor.
For this reason, we are asking our close friends and colleagues to make a donation to the Whayne Dillehay Internship Program. Your support will help us to offer a valuable, if not life-changing, experience to our promising young interns. Contributing to this program keeps Whayne's legacy alive in a meaningful way.
Thanks so much for your support!