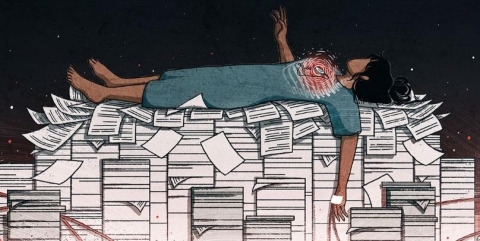 Defective medical devices — and the lack of laws or enforcement against them — have killed thousands of patients around the world and put millions more at risk. Deficient implants may be poorly constructed or use untested or fake medical materials. Shoddy implants may fail, causing pain, loss of mobility and even death. Yet, in my country and many others, few people were aware of the hazards. The multi-million-dollar medical implant and medical device companies are shrouded in a myriad of scandals related to conflicts of interest, corruption and abusive practices toward patients.
That's why 250 reporters from 36 countries worked together to shed light on the dark side of medical technology. The result was the Implant Files, the first global investigation that exposes the dirty secrets of the lucrative medical device industry.
As an ICFJ Knight Fellow, I advised the Latin America reporting team on the global project, which was led by the International Consortium of Investigative Journalists (ICIJ). The findings were jaw-dropping: We found that these devices were associated with more than 80,000 deaths and 1.7 million bodily injuries around the world during the past ten years.
To report the story, the team couldn't simply turn to an official, global database of information about safety alerts issued for defective medical devices. None exists.
Therefore, journalists in this project developed our own database.  Its search function enables users to look through more than 77,000 notifications relating to recalled medical products and manufacturers' security warnings, which were issued in more than 11 countries.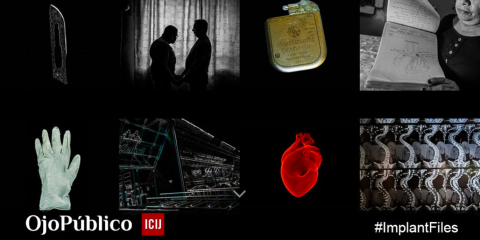 My role was advising the team of journalists working on the Implant Files in Latin America, including in Mexico, Peru, Argentina, Ecuador and Chile. I facilitated the sharing of data and story leads across borders, and I guided the teams in scraping, analyzing the numbers and building interactive visualizations.
Creating a User-Friendly Database from Millions of Health Records
For the Implant Files, reporters issued more than 1,500 public information requests in 36 countries, and we compiled more than 8 million health records related to medical devices. These included recall notifications, safety warnings and medical technology companies' legal and financial documents.
FDA Reports
The ICIJ team helped us gain access to data about more than 5.4 million medical device-related incidents that were reported to the U.S. Food and Drug Administration (FDA) over the last decade. In these reports, doctors, manufacturers, patients and lawyers describe cases in which it is suspected that a device caused or contributed to a serious injury or death. In cases where the device had an operational defect, the reports suggest it would probably cause harm if it were used again.
Documents from Local Agencies
Most Latin American countries have weak systems of regulatory oversight with regard to medical devices that enter the country. Local regulatory agencies have reports at their disposal detailing recalled products and safety warnings with varying types of classifications, but this information is not always shared in a timely or systematic way.
While the medical device industry operates at a global scale, public oversight is not standardized across countries. The same product can have different names in each country, and when the product or serial model numbers become available, they can also vary, which makes it difficult to monitor recalled devices across borders. This situation enables a serious problem: defective medical devices recalled in the U.S. and Europe are often imported to other parts of the world.
Data on Imported Medical Devices
One important data input came from registries of medical device imports to Latin America. In order to access this information, we used the Datasur service — a tool that includes information about 23 countries' foreign trade.
In Peru, Chile, Argentina, Ecuador and Mexico, we created a database of imports from January 2009 to October 2018. This allowed us to build a second database. From this, we gathered information about manufacturers, importers, distributors, forms of shipping and the batch and model numbers of the devices that arrived in these countries.
Algorithms in the Service of Health
For the Implant Files, ICIJ created an algorithm that analyzed millions of incident reports that were presented by manufacturers from around the world to the FDA. That's how we discovered nearly 500,000 reports from the last decade on surgeries related to removing medical devices. Analyzing these reports revealed that these devices had been associated with 82,000 deaths and 1.7 million bodily injuries over the last decade.
Doctors and Conflicts of Interest
Some doctors don't disclose their links with transplant manufacturers even though the medical opinions they offer are biased. The medical device industry is fiercely competitive. On multiple occasions, the industry has threatened police, as well as financial and medical authorities throughout the world, ICIJ revealed. Since 2008, manufacturers paid regulatory bodies in the U.S. and in other countries at least $600 billion dollars to resolve accusations of corruption, fraud and other violations of the law.
You can read more of the findings here.
Fabiola Torres is an ICFJ Knight Fellow and co-founder and editor of OjoPúblico, an independent, nonprofit Peruvian newsroom known internationally for its award-winning investigative journalism. As an ICFJ Knight Fellow, Torres is strengthening journalists' digital investigative reporting skills to improve coverage of corruption, transparency and governance issues in Latin America.
A version of this article was originally published by OjoPúblico and later by IJNet.