Latin America: Spearheading cross-border data journalism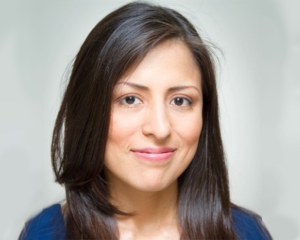 ICFJ Knight Fellow Fabiola Torres is strengthening journalists' digital investigative reporting skills to improve coverage of corruption, transparency and governance issues in Latin America. She is a co-founder and editor of OjoPublico, an independent, nonprofit Peruvian newsroom known internationally for its award-winning investigative journalism.
Torres leads cross-border teams in deep investigations that consistently lead to government action to improve citizens' conditions.
She has worked with a variety of Latin American media partners that range from burgeoning digital startups to legacy media to the transnational CONNECTAS Hub, a network of some 200 journalists in 15 Latin American countries. Torres is helping her partners grow the audience for their investigations through richer storytelling across platforms and in multiple formats, including digital, print, video, podcasts and radio.
Through her fellowship, Torres is:
• Spurring the Use of Data Journalism Across Borders:
Torres is spearheading cross-border journalism projects by building collaborative alliances across newsrooms which have led to hard hitting investigative pieces that hold the powerful to account. She worked closely with ICFJ partner CONNECTAS on a cross-border investigation into the corruption and waste of public funds under Petrocaribe, a ​Venezuela-led oil alliance with Carribean and Central American countries.​ Torres coached reporters ​on their multimedia and data efforts, including helping them clean up and analyze thousands of government records. Their investigation uncovered an astounding $28 billion in corrupt trade deals.
The series was widely acclaimed. From the floor of the U.S. Senate, Senator Dick Durbin (D-Ill.) called it "a collaborative and brave Venezuelan media effort" that spotlighted corruption in Venezuela. The series also made an impact: in February 2019, Haitian Prime Minister Jean-Henry Ceant announced nine measures aimed at investigating Petrocaribe corruption and addressing the country's economic crisis.
• Promoting Cross-Border Strategies  to Counter Misinformation and Disinformation:
To combat the dangerous and growing problem of health misinformation, Torres is building a​ ​network​ ​of investigative health journalists across Latin America called​ ​Salud con Lupa​ ​("health under a magnifying glass."). In July, she formed the group with reporters from Argentina, Chile, Colombia, Ecuador, El Salvador, Mexico, Venezuela and Peru along with Latin American technologists, illustrators, photographers and physicians. The groundbreaking collaborative journalism platform aims to disprove myths and false information about health that circulate online, and share fact-checking tips with reporters and consumers. ​
Salud con Lupa is also filling a void about public health information in the region with its high-impact ​investigations. In response to the "Puertas Giratorias" ("Revolving Doors") series that ​revealed abuses of power​ in Chilean and other Latin American health care systems, Chilean Senator Miguel Crispi presented a bill that would prevent public officials from using privileged government information to buy or create companies for two years after they leave office.
After the series "​La Salud en la Mesa del Poder​" ("Health at the Table of Power") on how powerful financial interests shape the region's health, including the lack of clarity in junk food labeling in Mexico, that country's Congress re-opened debate on food labels. And in response to its report "Stamps without Guarantees,"​ which showed that companies could buy a seal of approval from Peru's Association of Nutritionists, the professional group announced it would take on a rigorous review of its procedures for granting endorsements.
Torres has shared best practices for fighting misinformation at U.S. and international conferences including the 2019 Investigative Journalism Global Conference (Hamburg), 8 Digital Media and Journalism Forum (Mexico City), and The Global Health Conference organized by the Florida International University (Miami). Two of its major collaborative investigations were highlighted in articles by The Global Investigative Journalism Network (GIJN), The Knight Center for Journalism in the Americas and The International Consortium of Investigative Journalists (ICIJ).