Latin America: Spearheading cross-border data journalism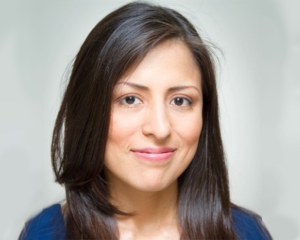 ICFJ Knight Fellow Fabiola Torres is strengthening journalists' digital investigative reporting skills to improve coverage of corruption, transparency and governance issues in Latin America. Through her fellowship, Torres is: building collaborative alliances across newsrooms; spearheading cross-border journalism projects; helping media outlets adopt the latest digital and data journalism tools; and introducing new workflows that facilitate collaboration between multiple newsrooms.
Torres works with a variety of Latin American media partners that range from burgeoning digital startups to legacy media to the transnational CONNECTAS Hub, a network of some 200 journalists in 15 Latin American countries. Torres is helping her partners grow the audience for their investigations through richer storytelling across platforms and in multiple formats, including as digital, print, video, podcasts and radio.
As Colombia struggled to emerge from decades of armed conflict, Torres spearheaded the largest data-driven journalism investigation to date into the implementation of the country's tenuous 2016 peace accord between the government and leaders of the Revolutionary Armed Forces of Colombia (FARC). With Torres' guidance, her media partners, newspaper El Espectador's Colombia 2020 team and online news outlet Rutas del Conflicto, evaluated the agreement's progress by examining FARC members' reintegratation into society and the persistence of violence in former FARC territory. The project, called "La Paz en el Terreno," or "Peace in the Field," launched in April at a major event in Bogota. Among the speakers were representatives and leaders from the United Nations, the FARC political party, the Colombian High Peace Commission, formerly FARC-held regions, and the Colombian National Police's elite force.
Torres' other projects include co-writing the first fact-checking guide in Spanish and the expansion of a health journalists' network that will promote collaborative projects and the sharing of best practices across borders. Torres is a co-founder and editor of OjoPublico, an independent, nonprofit Peruvian newsroom known internationally for its award-winning investigative journalism.
She co-authored the "The Swiss Army Knife for Journalists: Digital investigative tools in the era of Big Data," a data journalism guide focused on Latin America. In 2017, she became a member of the International Consortium of Investigative Journalists (ICIJ). Torres also co-founded Hacks/Hackers Lima and was a 2015 Kiplinger Fellow in Digital Journalism at Ohio State University.