Journalists are increasingly turning to digital technology to help address daunting challenges such as the spread of misinformation and the increasing attacks on reporters, according to the International Center for Journalists' latest survey on the State of Technology in Global Newsrooms.
The survey updates and expands on ICFJ's pioneering 2017 study, which found that journalists were struggling to keep pace with the digital revolution. In these difficult times for the news media, our 2019 study reveals a marked increase in the adoption of digital technology by journalists over the past two years.
Check out the executive summary and the full report.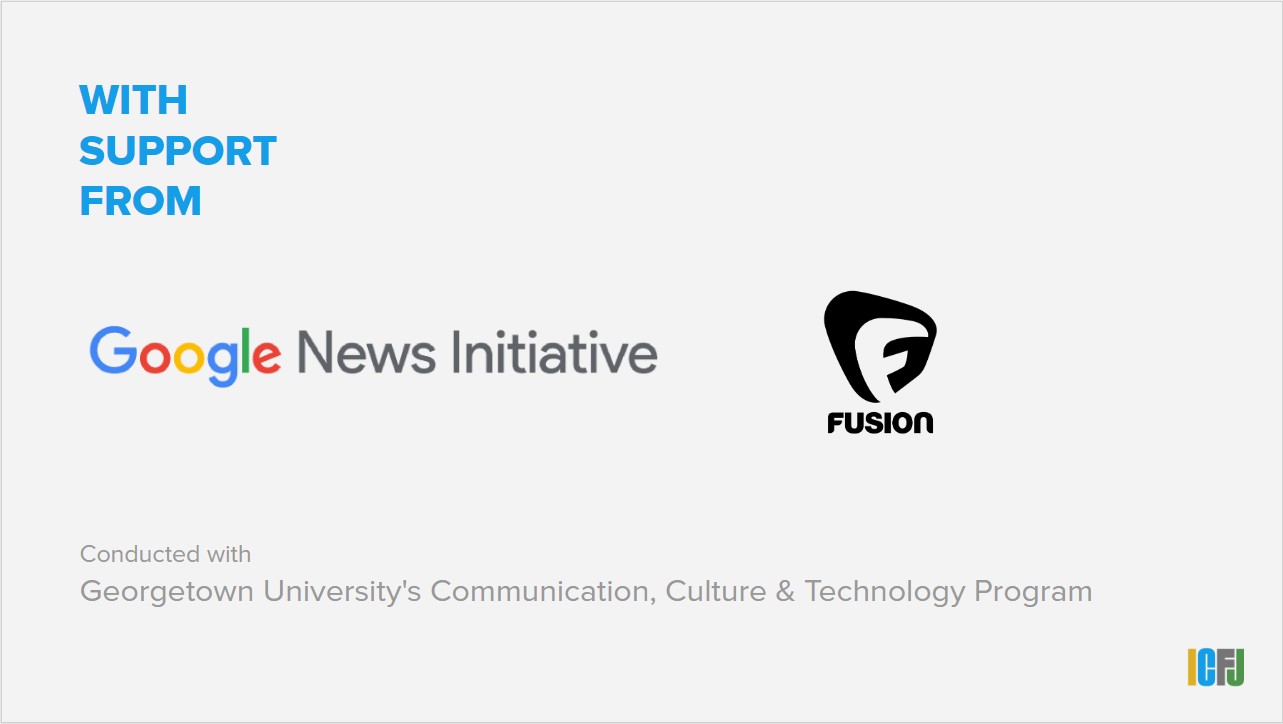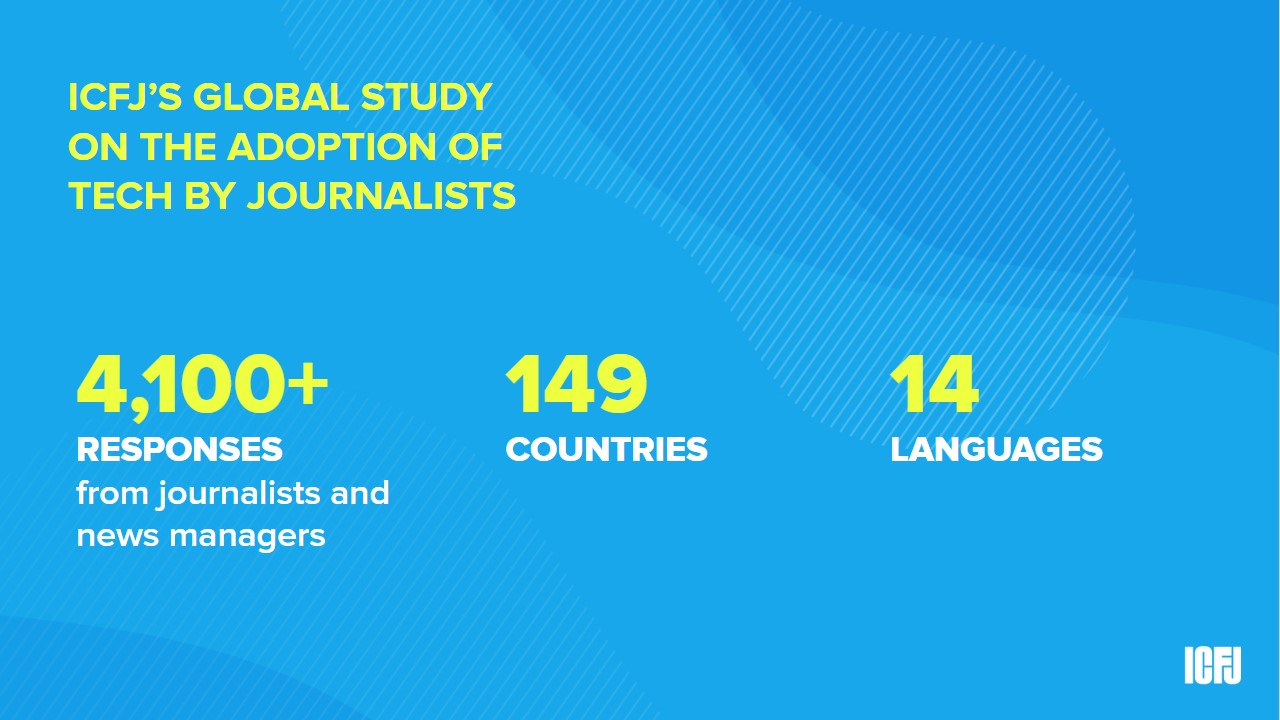 We analyzed responses from eight global regions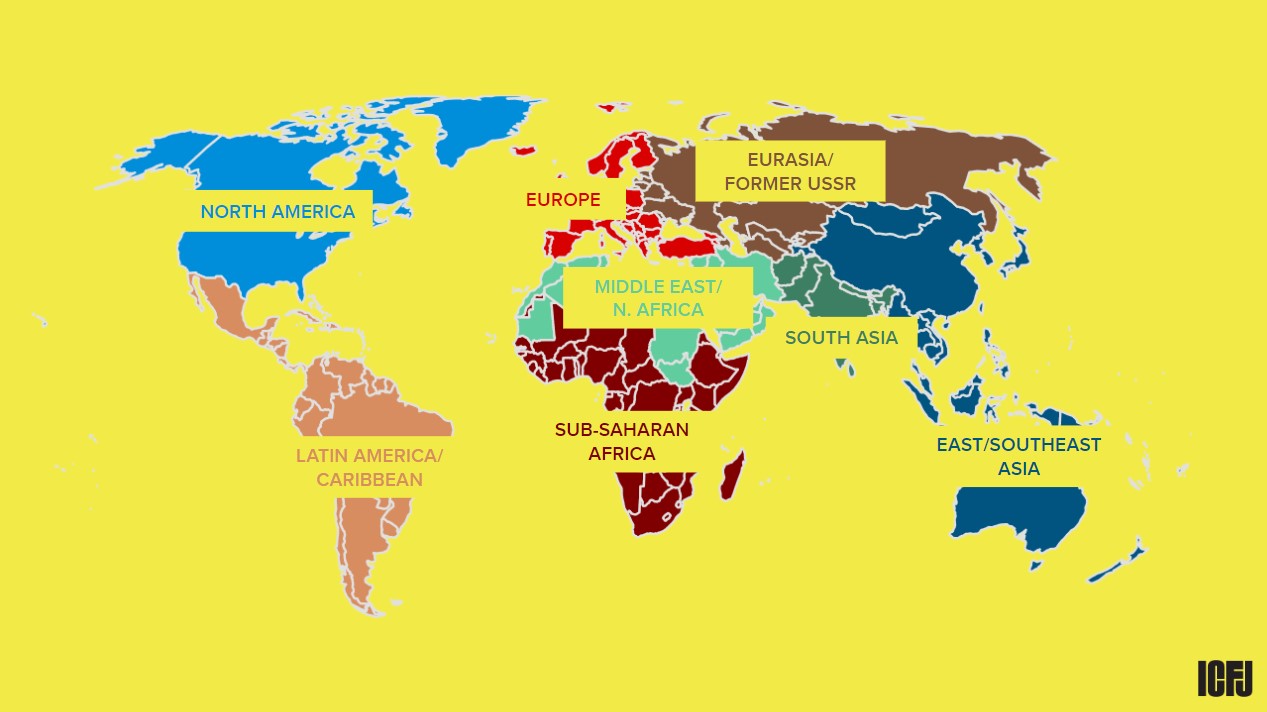 Urgent Challenges
As they face increased attacks online, journalists are doing more to protect themselves. More than two-thirds of journalists and newsrooms use cybersecurity today -- nearly a 50% increase since 2017. The rise in secure communications is largely driven by encrypted messaging apps such as WhatsApp, Telegram and Signal.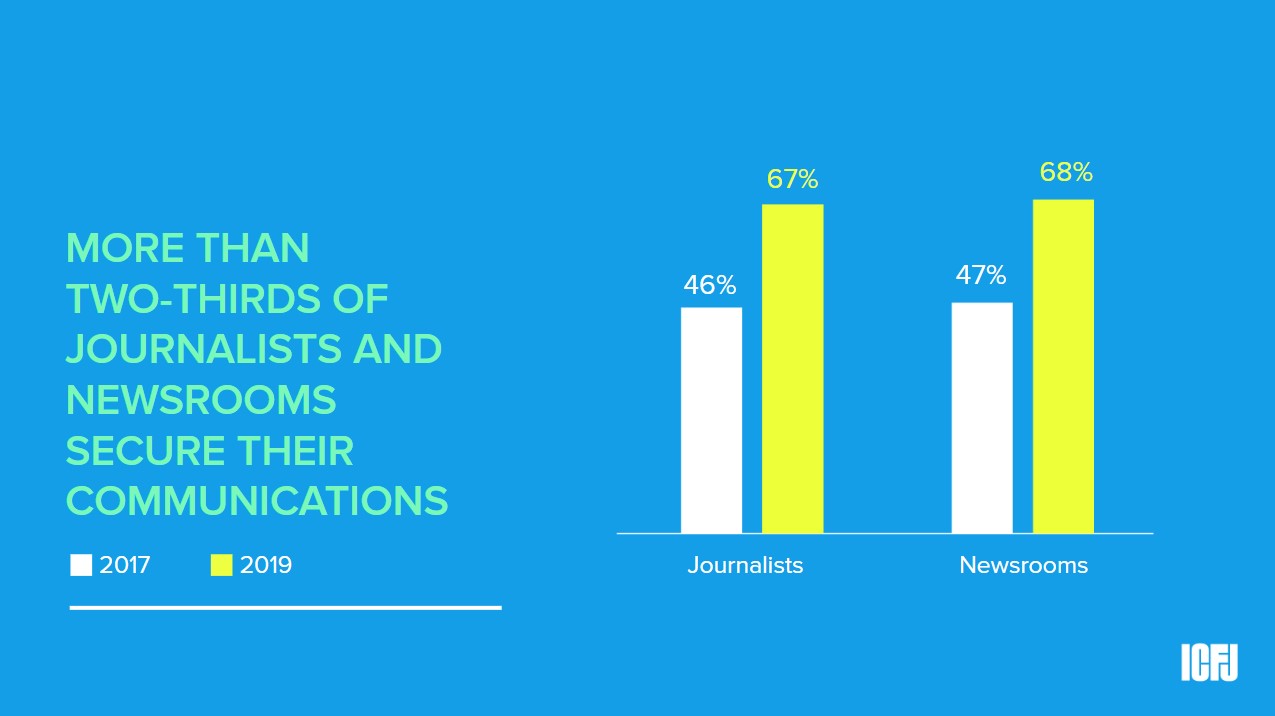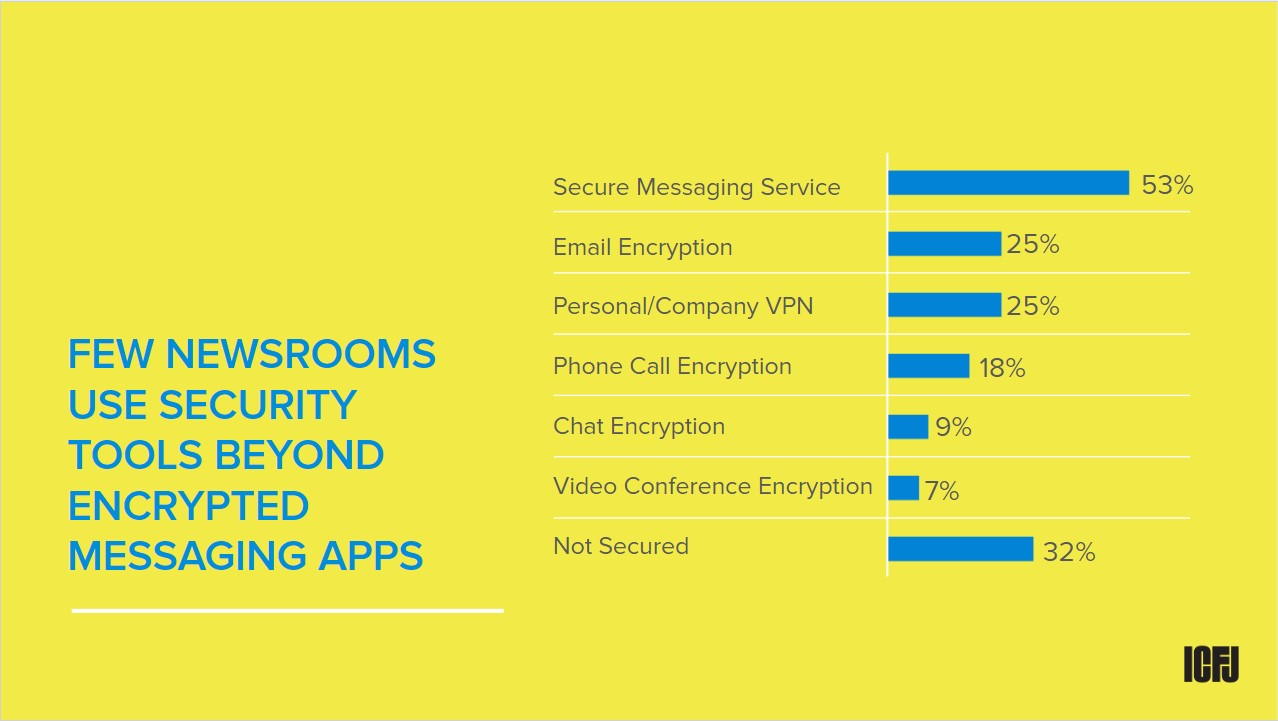 In North America, the percentage of newsrooms that take security measures has doubled over the last two years. It is now second only to Europe in embracing cybersecurity.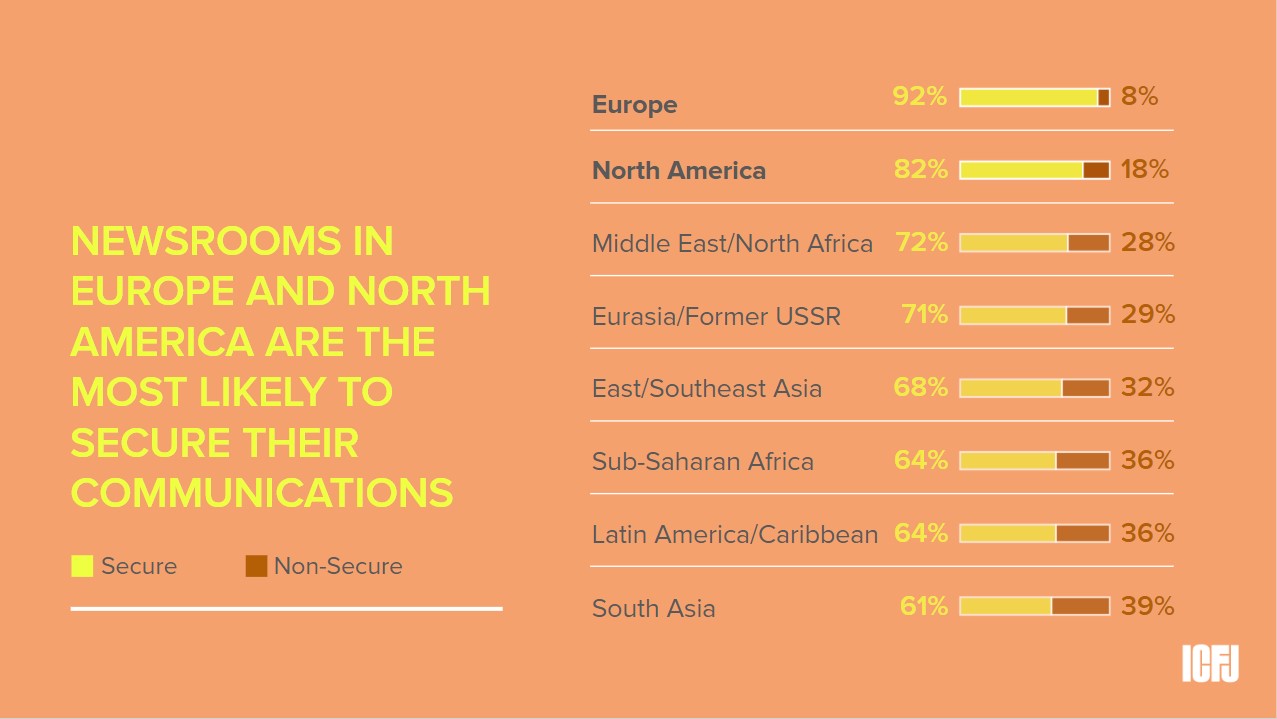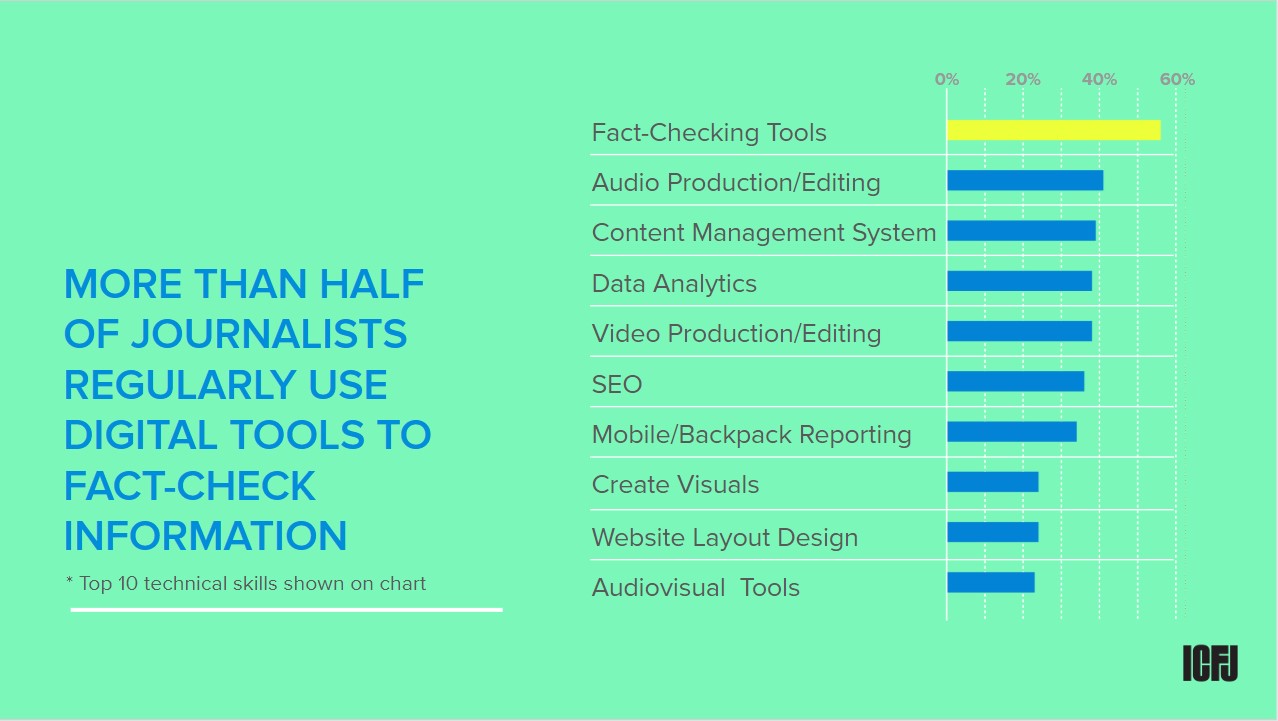 News managers and journalists are taking steps to combat misinformation.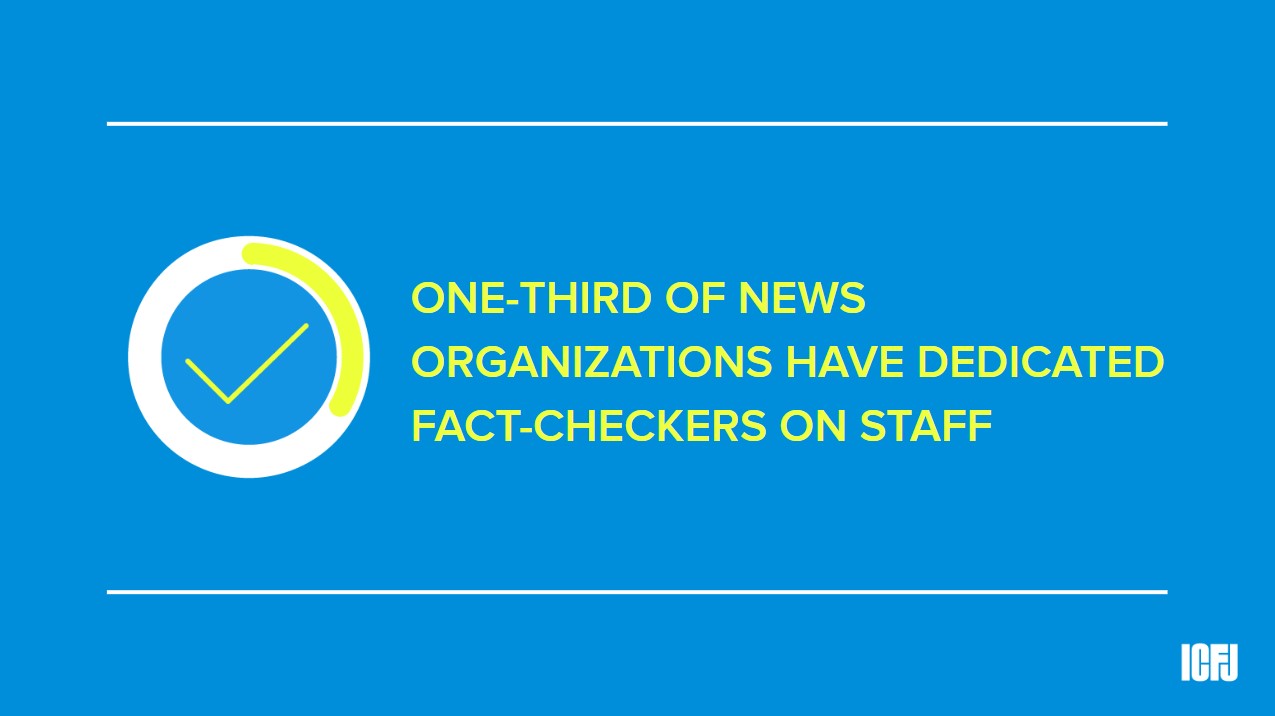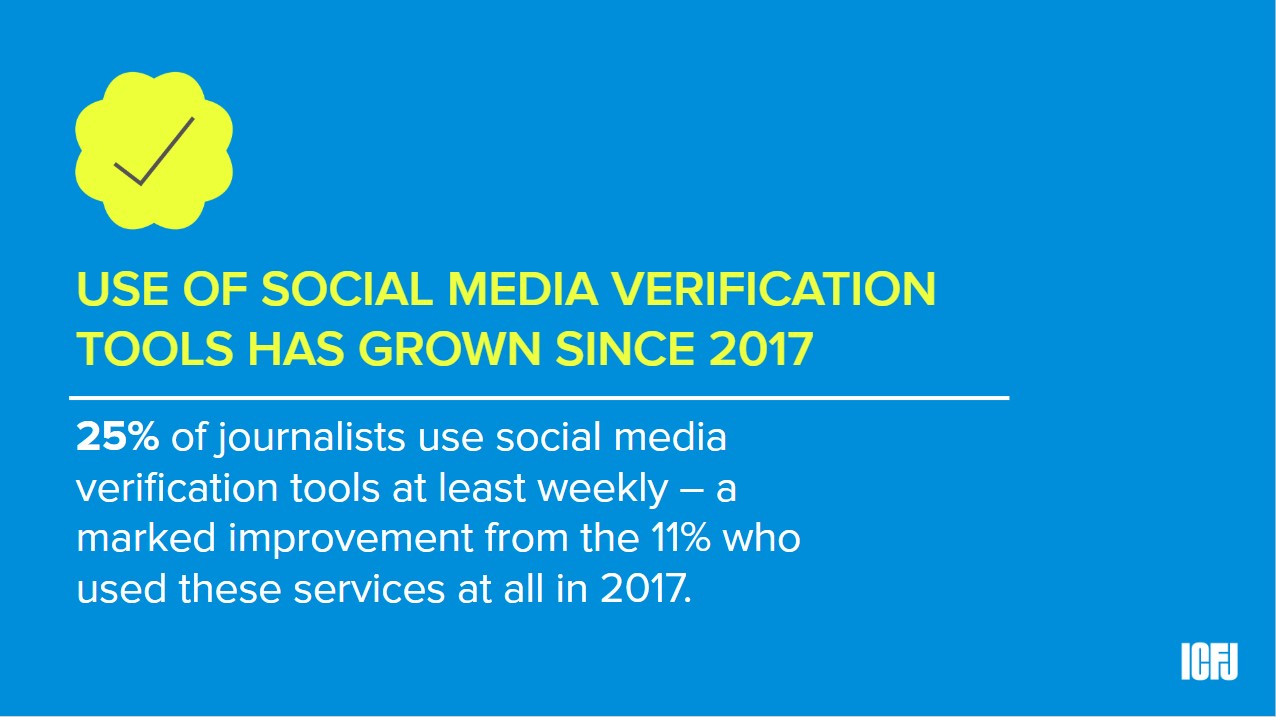 Still, news managers are more likely than journalists to believe that misinformation is a major problem for the industry.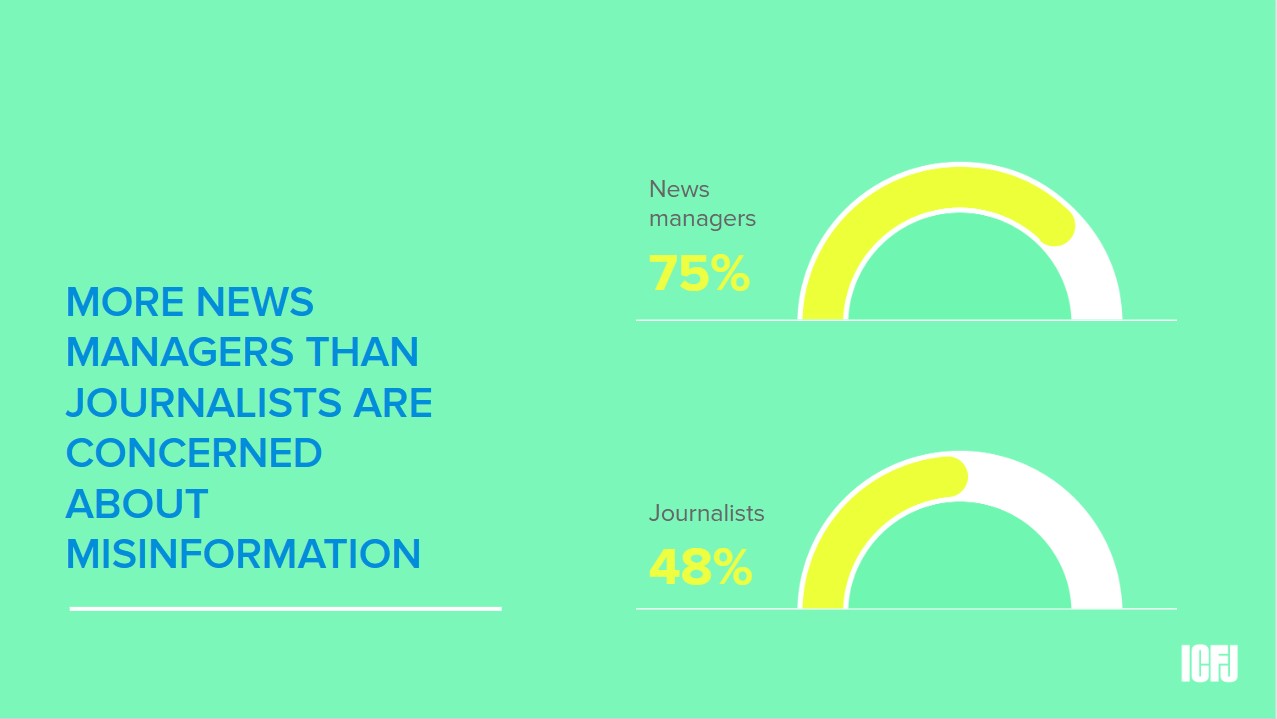 Newsrooms are taking measures to build trust -- though not all regions share the same level of concern. North America is one of the least worried.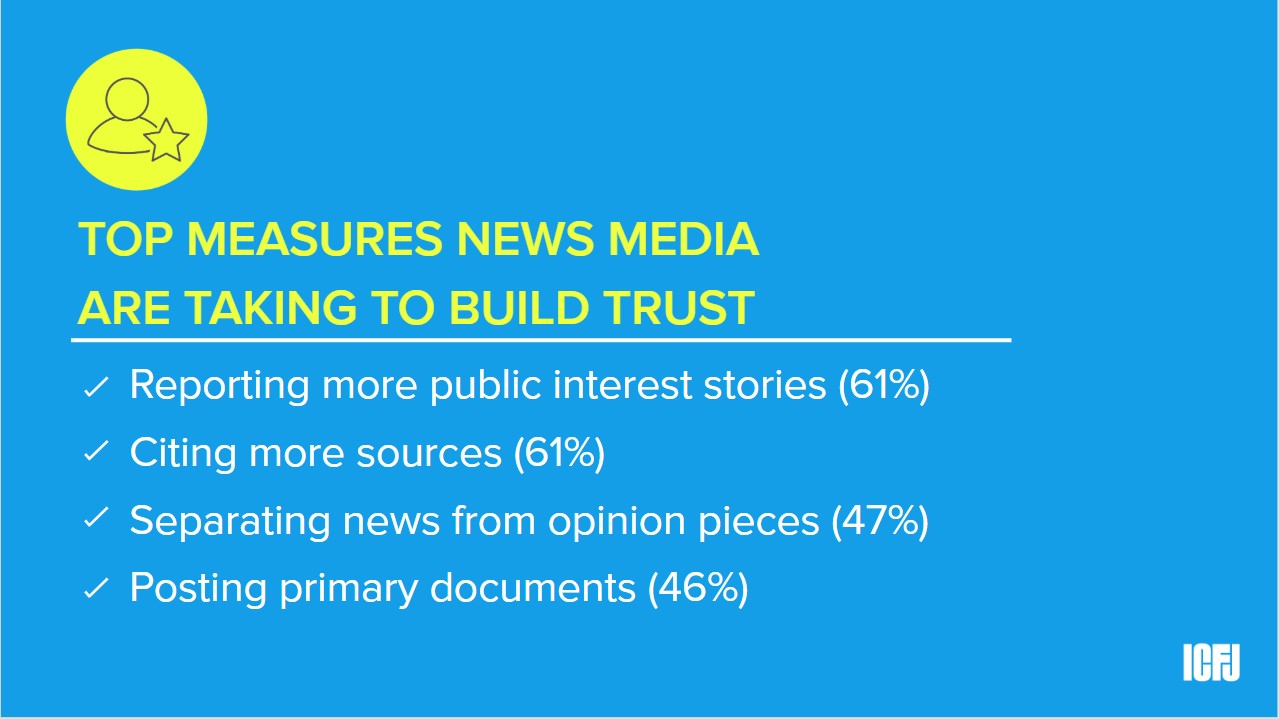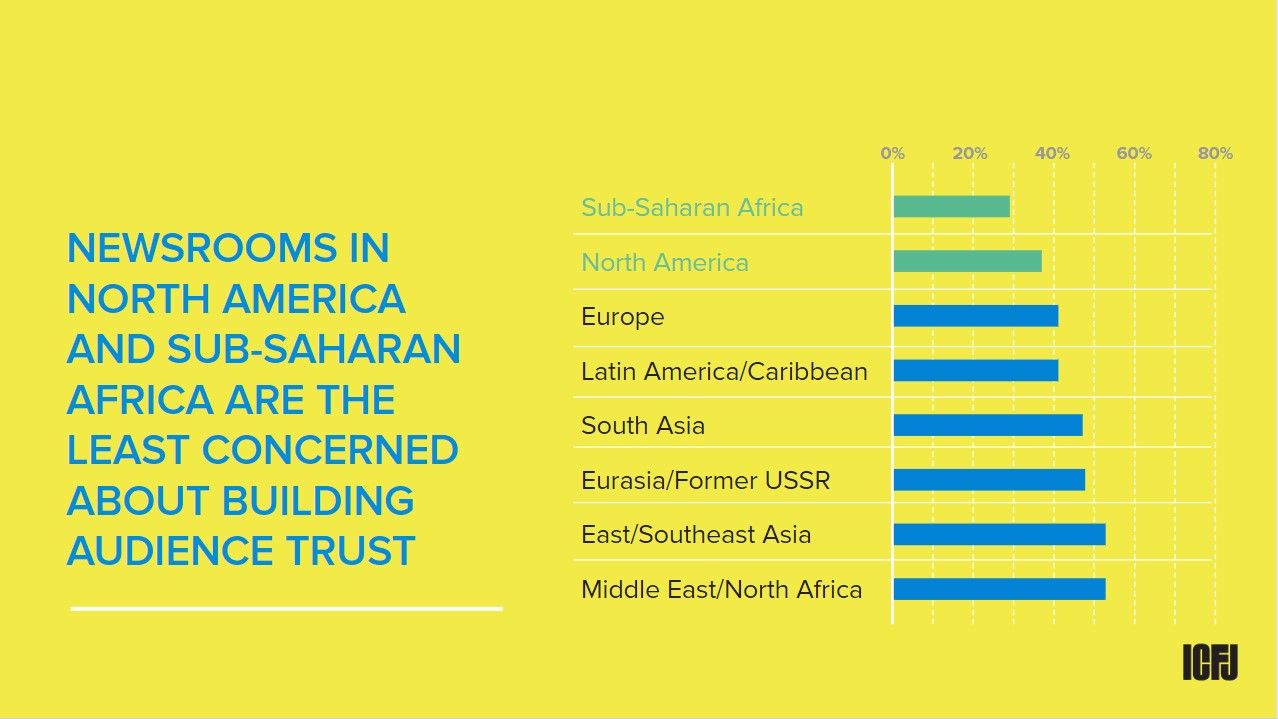 The Organizations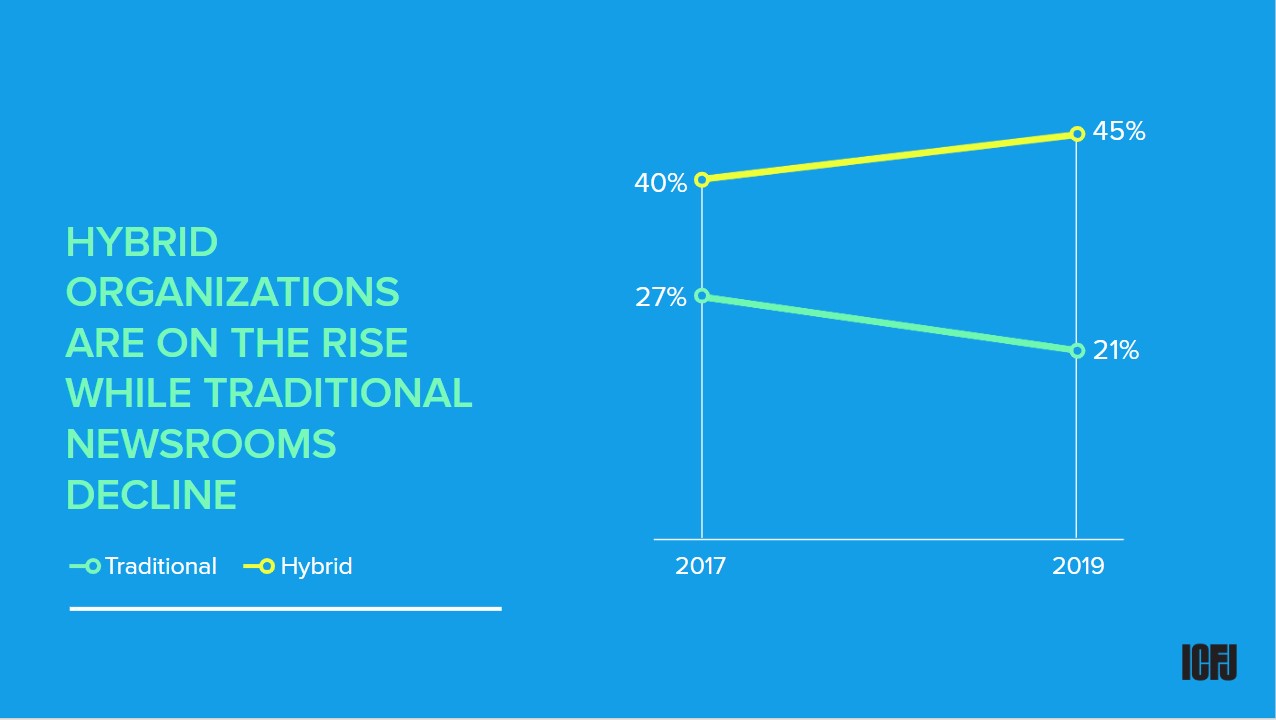 More and more traditional newsrooms now use digital formats.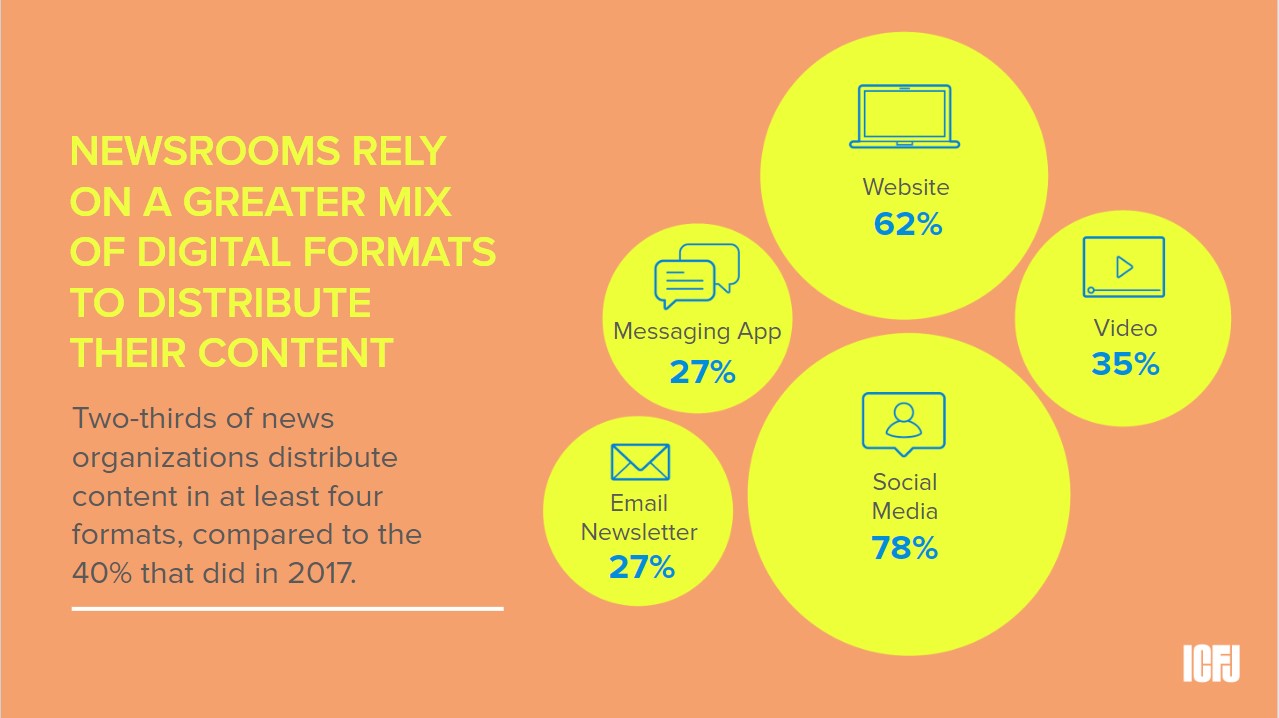 These hybrid newsrooms are using a wider array of digital formats to disseminate their content.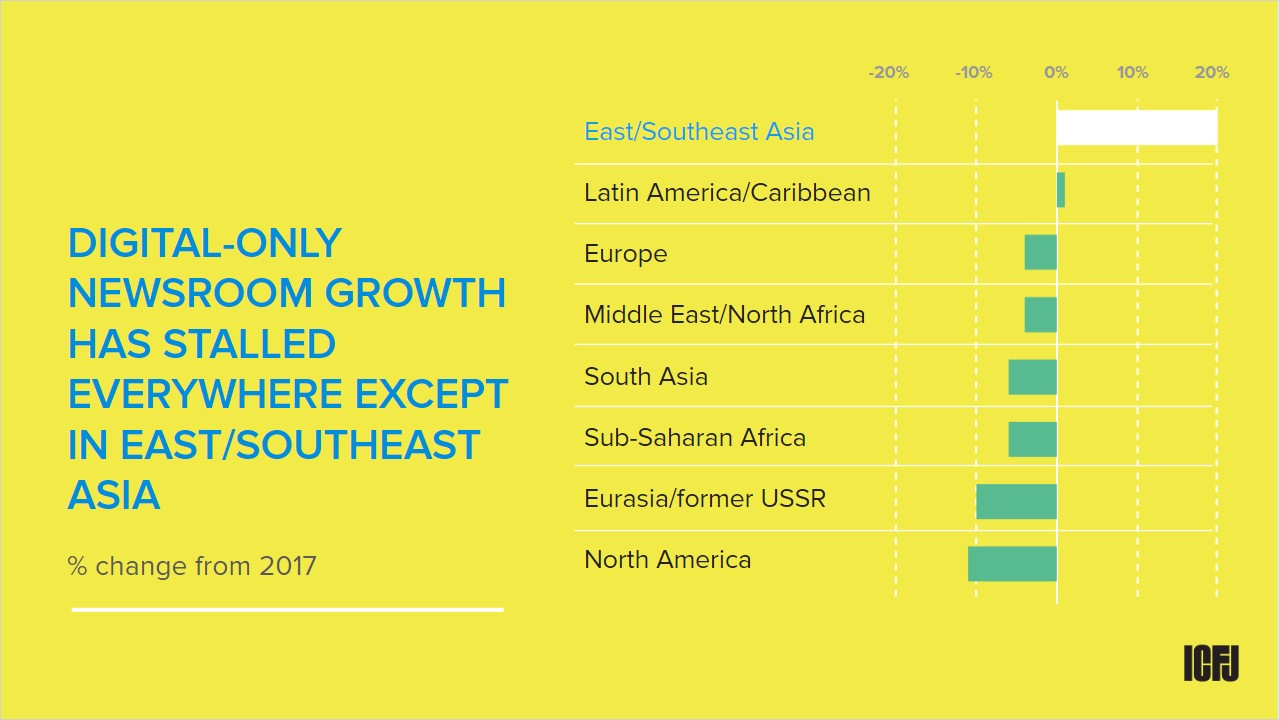 The outlook for digital-only news outlets is not as encouraging. Digital-only newsroom growth is flat or down everywhere except in East/Southeast Asia, suggesting that fewer online startups are launching.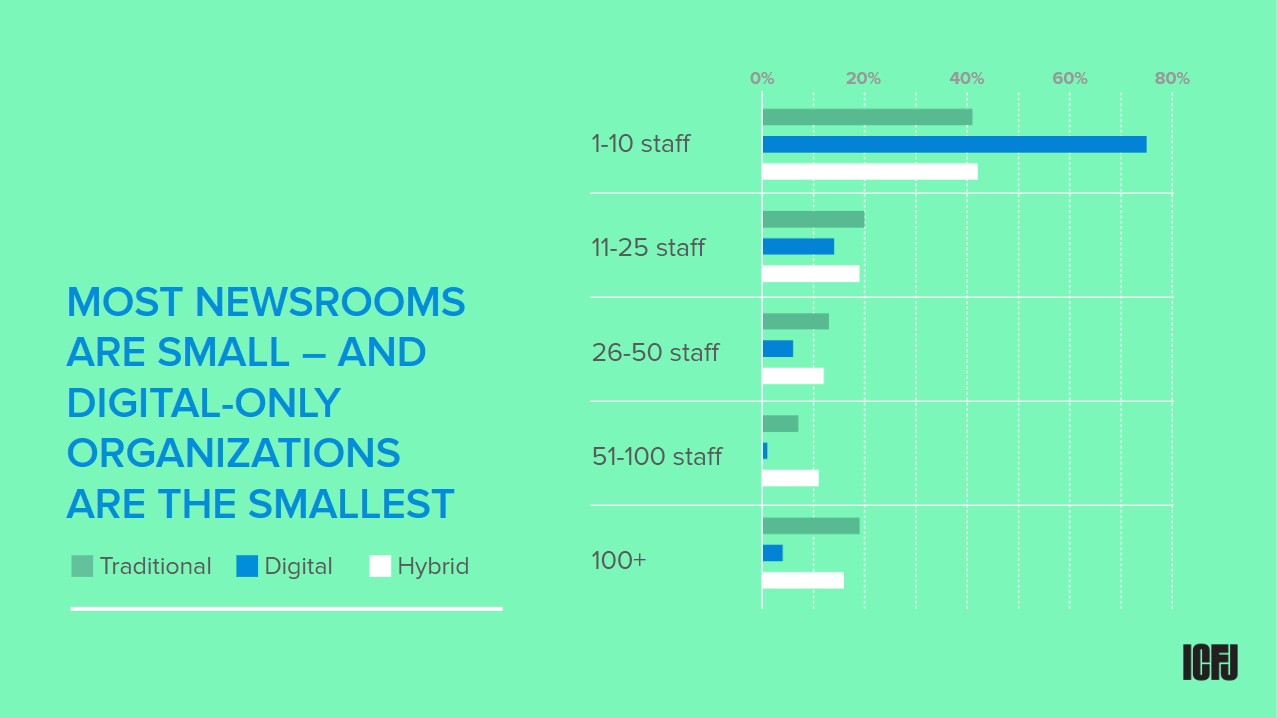 Most newsrooms are small. More than half of news outlets around the world have ten or fewer full-time employees. Digital-only organizations are the smallest, with 75% employing up to ten full-time staff members.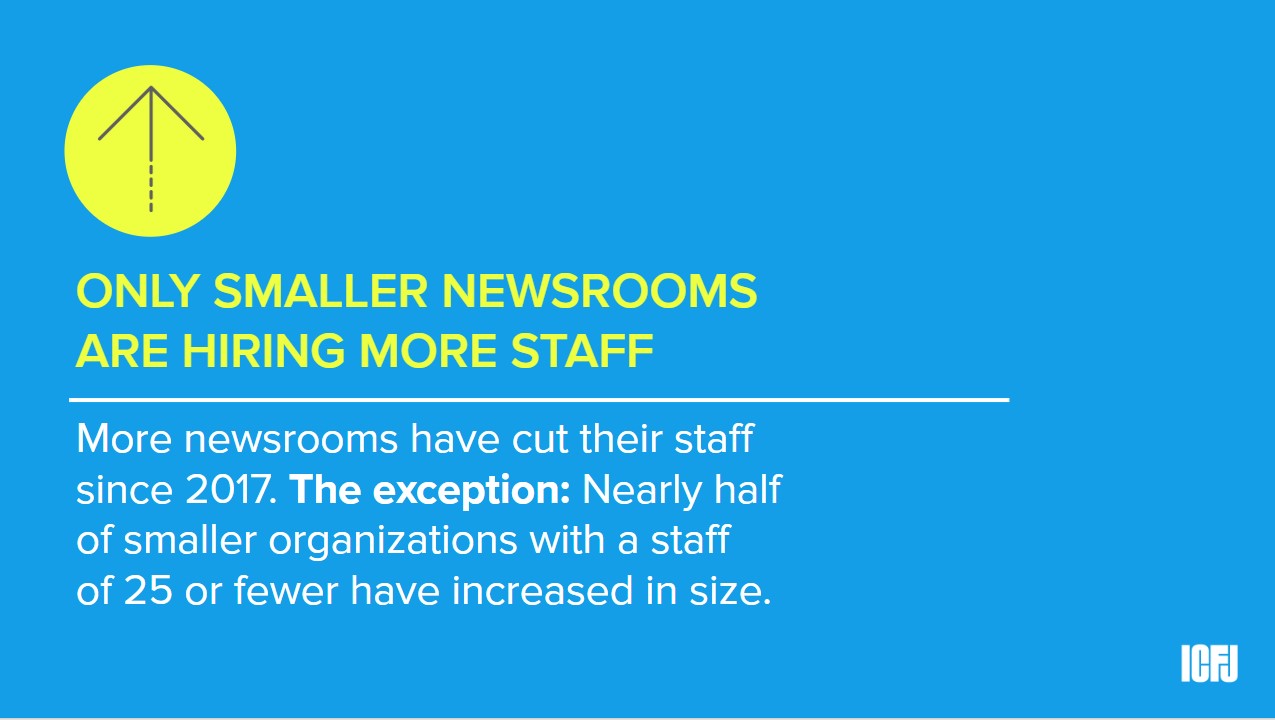 Newsroom staff cuts continue. Thirty-six percent of managers say they laid off employees in 2019, compared with 31% in 2017. While larger news organizations have scaled back, smaller ones are adding staff.
The Tools
Journalists are increasingly using data in their daily work.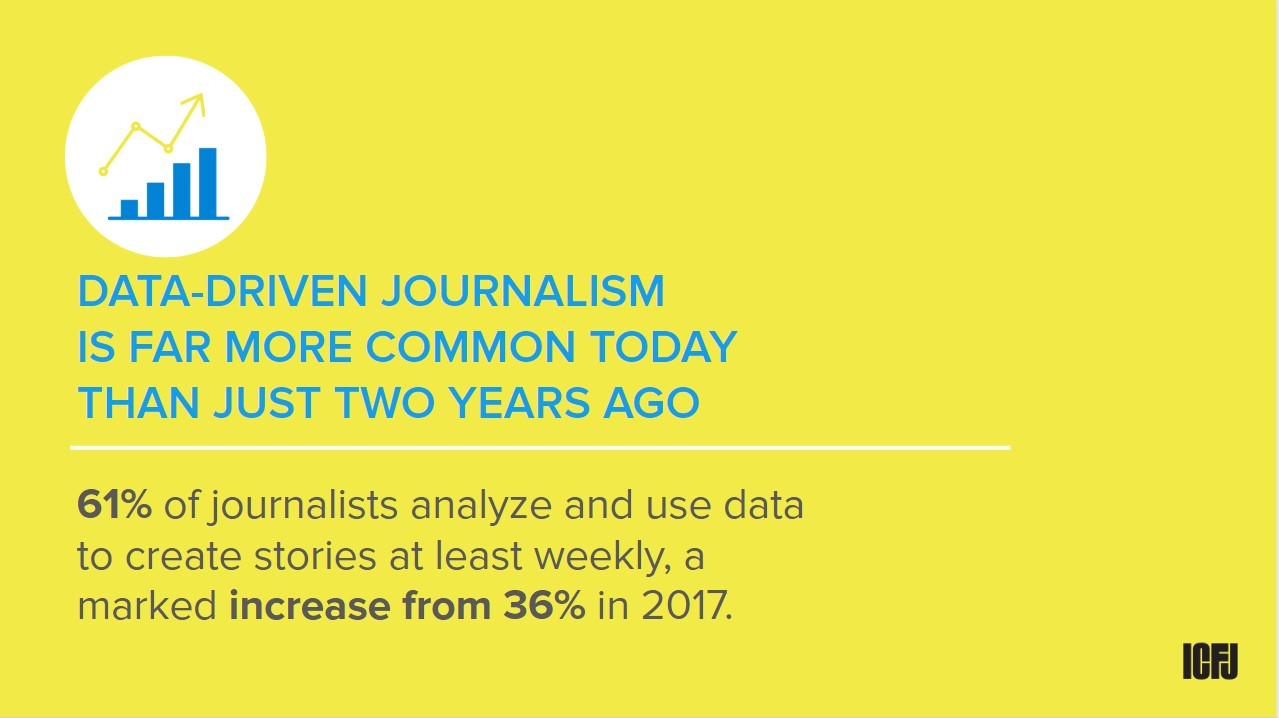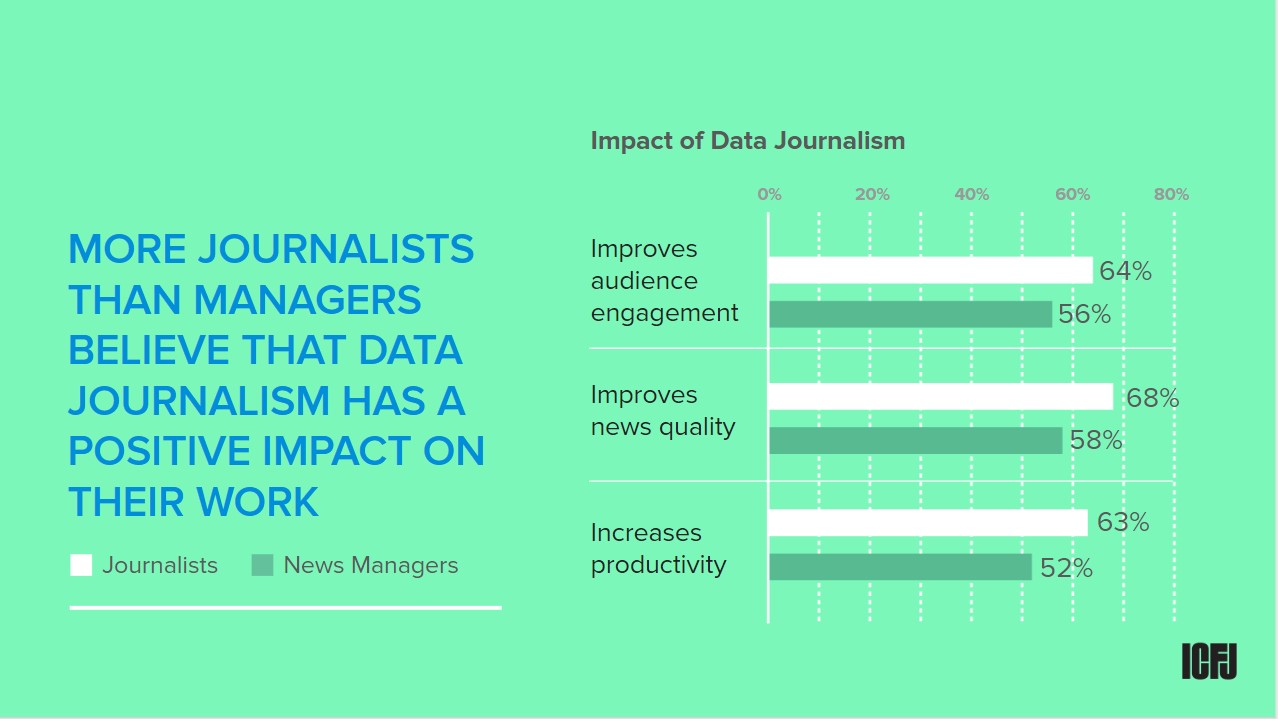 Instant messaging is among the most popular tools in most of the world for engaging audiences, with one clear exception: North America.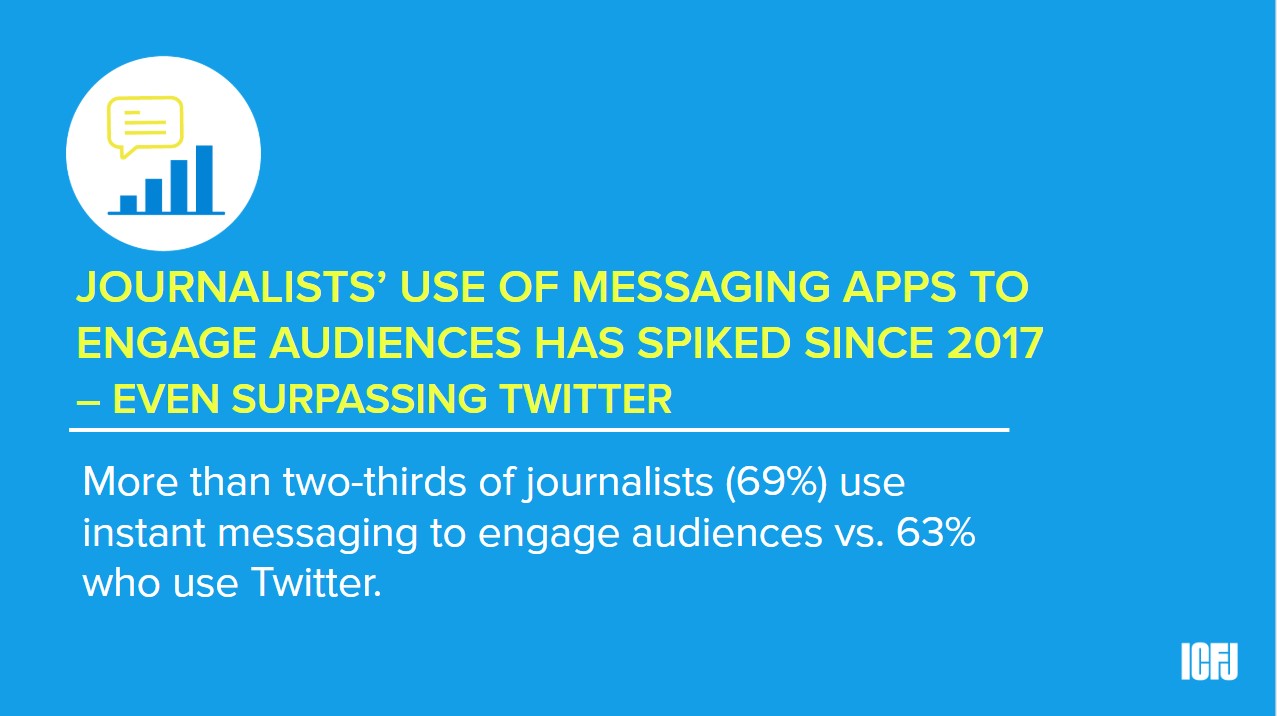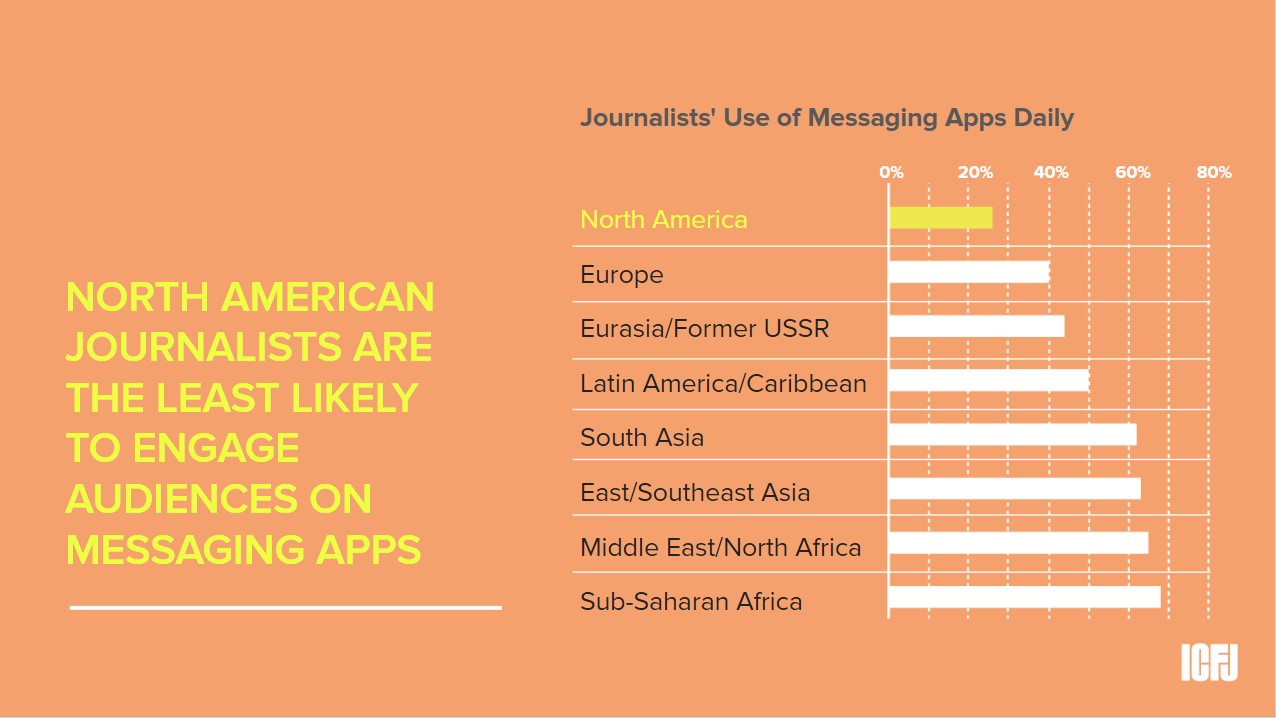 Most respondents believe digital tools have transformed every aspect of their work for the better, but journalists are less certain than their managers about the effects of social media.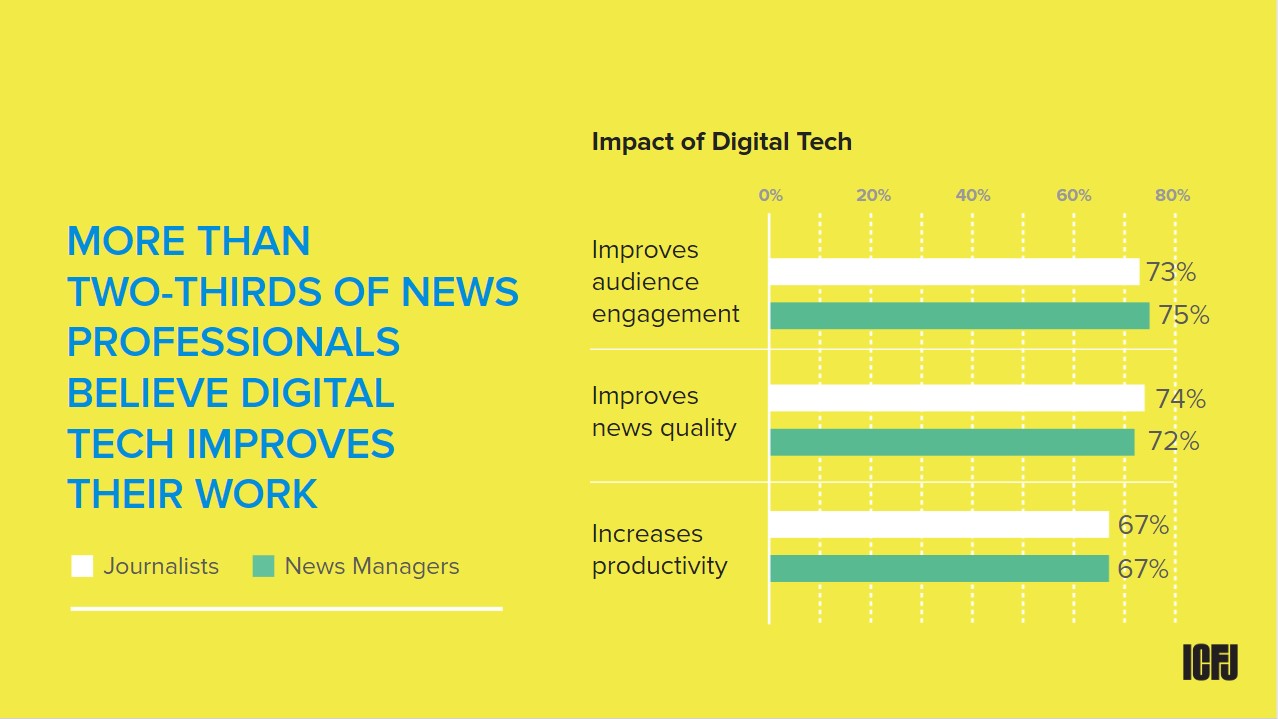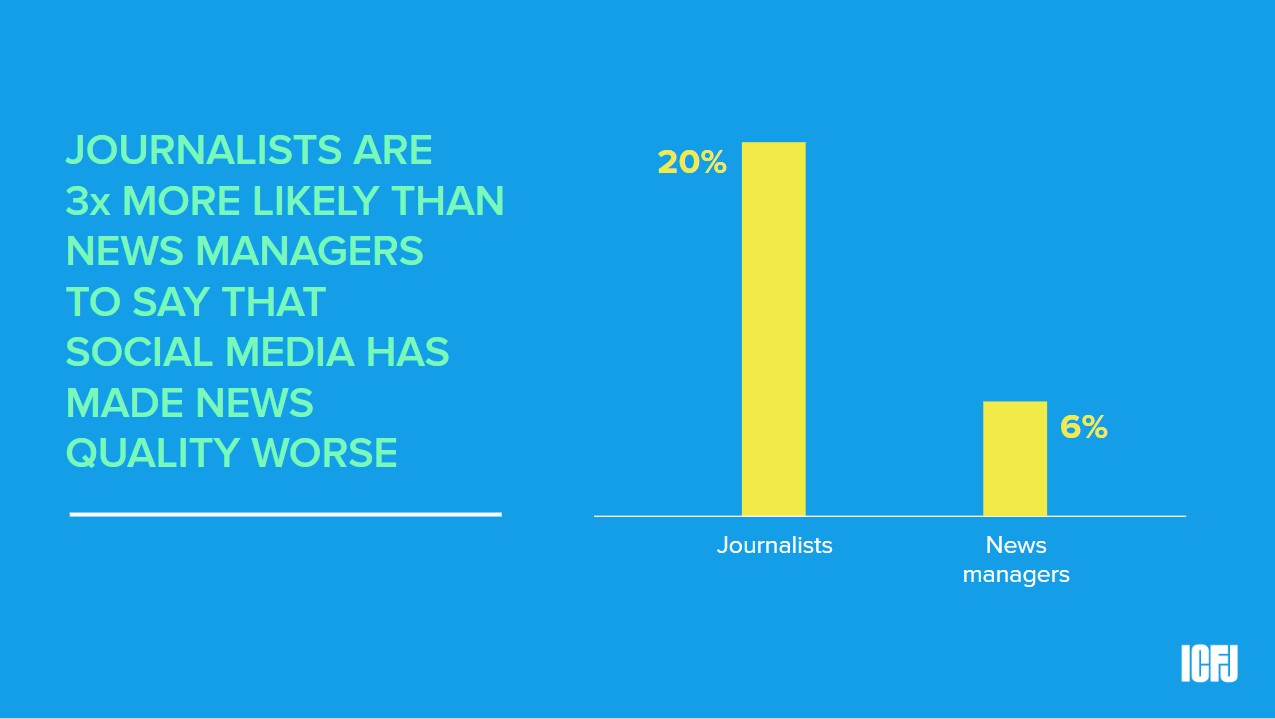 The People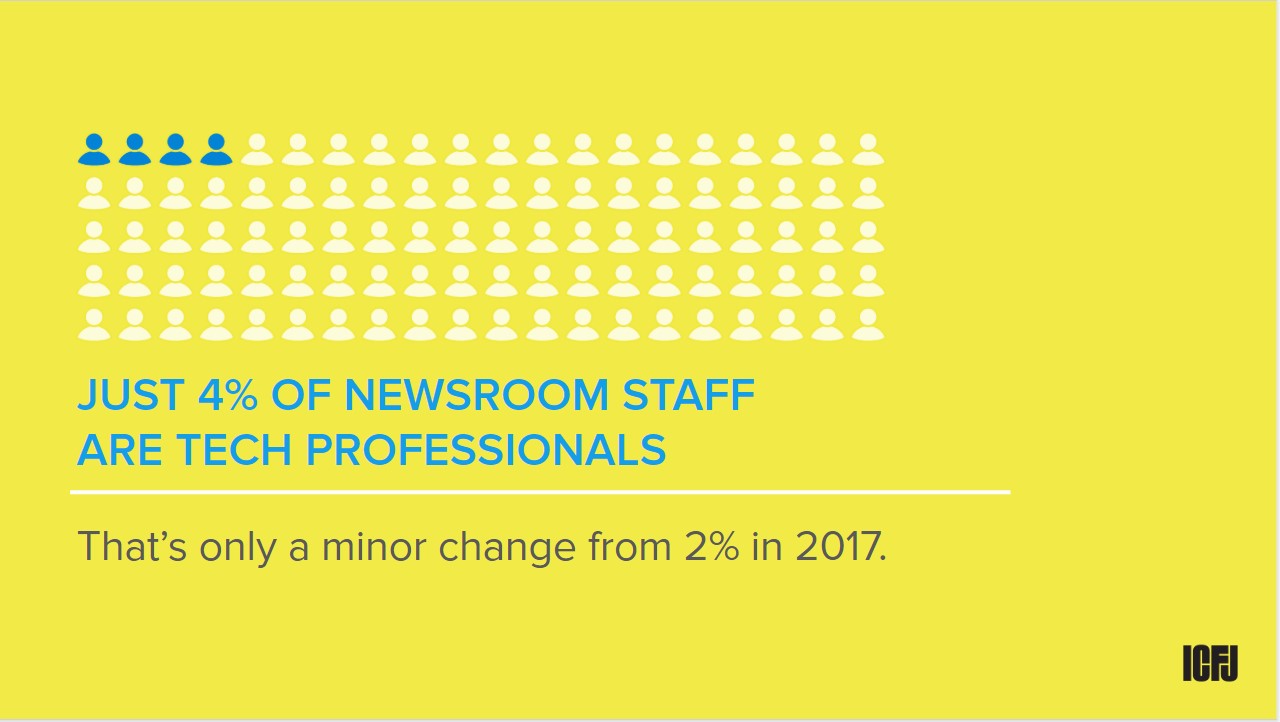 Technical experts are still few and far between in newsrooms.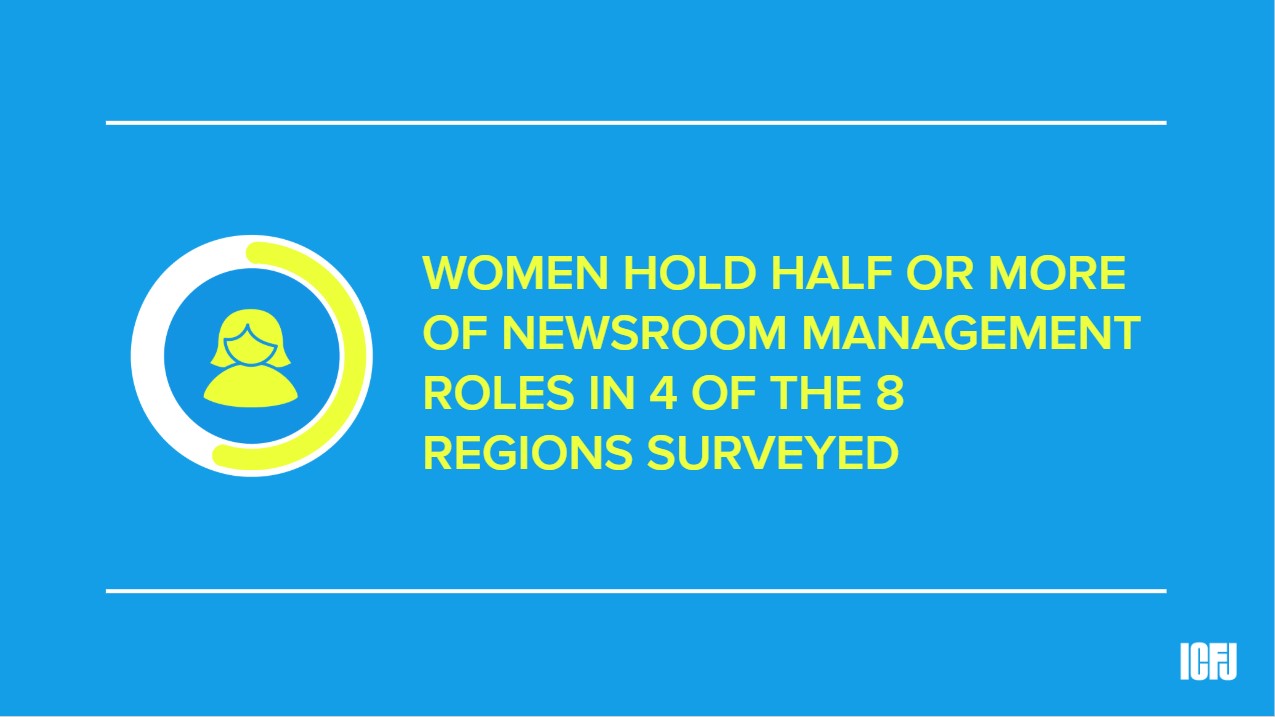 In some parts of the world, women are making significant headway. They hold about half of the management positions in Eurasia/former USSR (62%), North America (56%), Europe (51%), and Latin America (49%).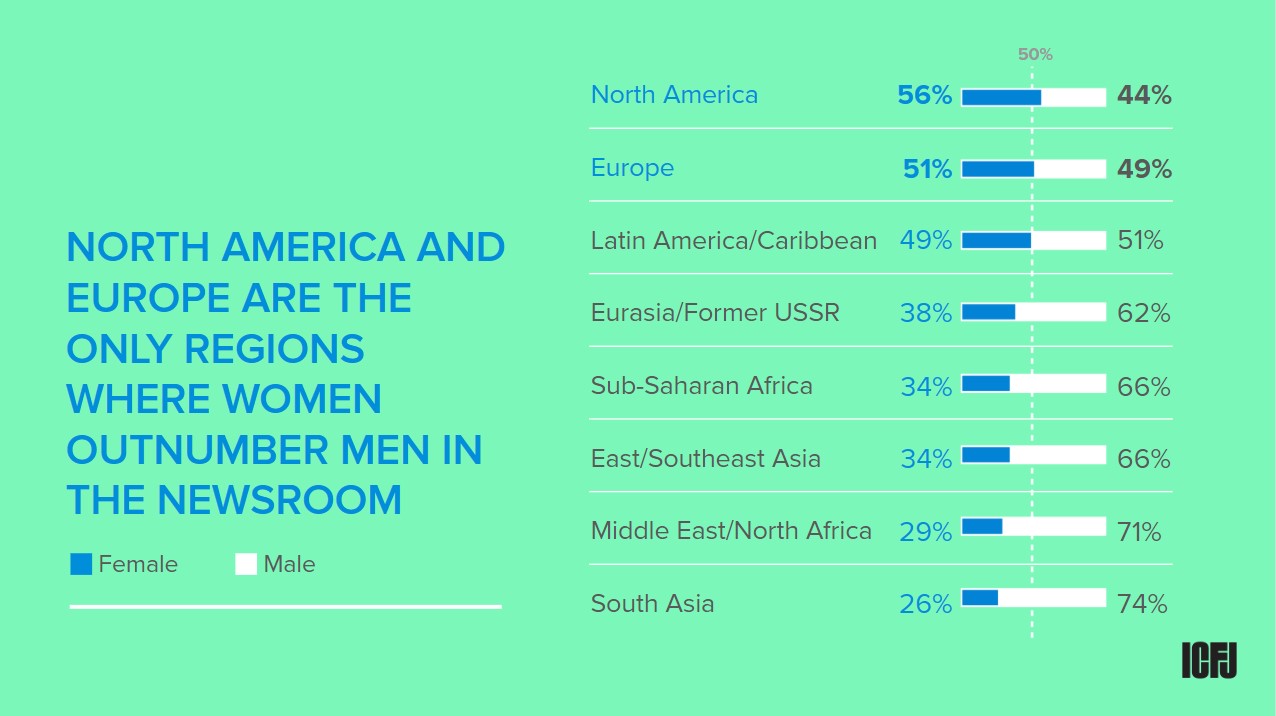 Women also represent approximately half of newsroom employees in three out of eight regions -- though gender diversity continues to be a problem, particularly in the Middle East/North Africa and South Asia.
While journalists face little job security, newsrooms in most regions (except North America) are having a tough time finding and retaining employees.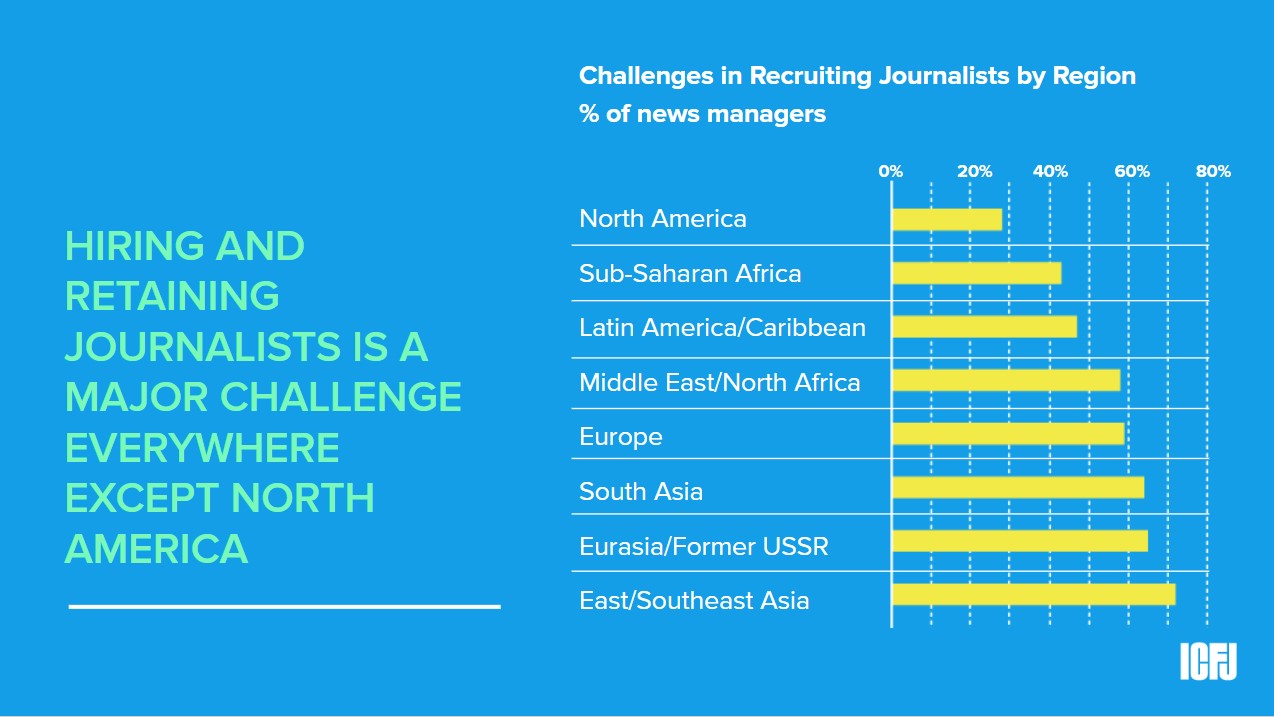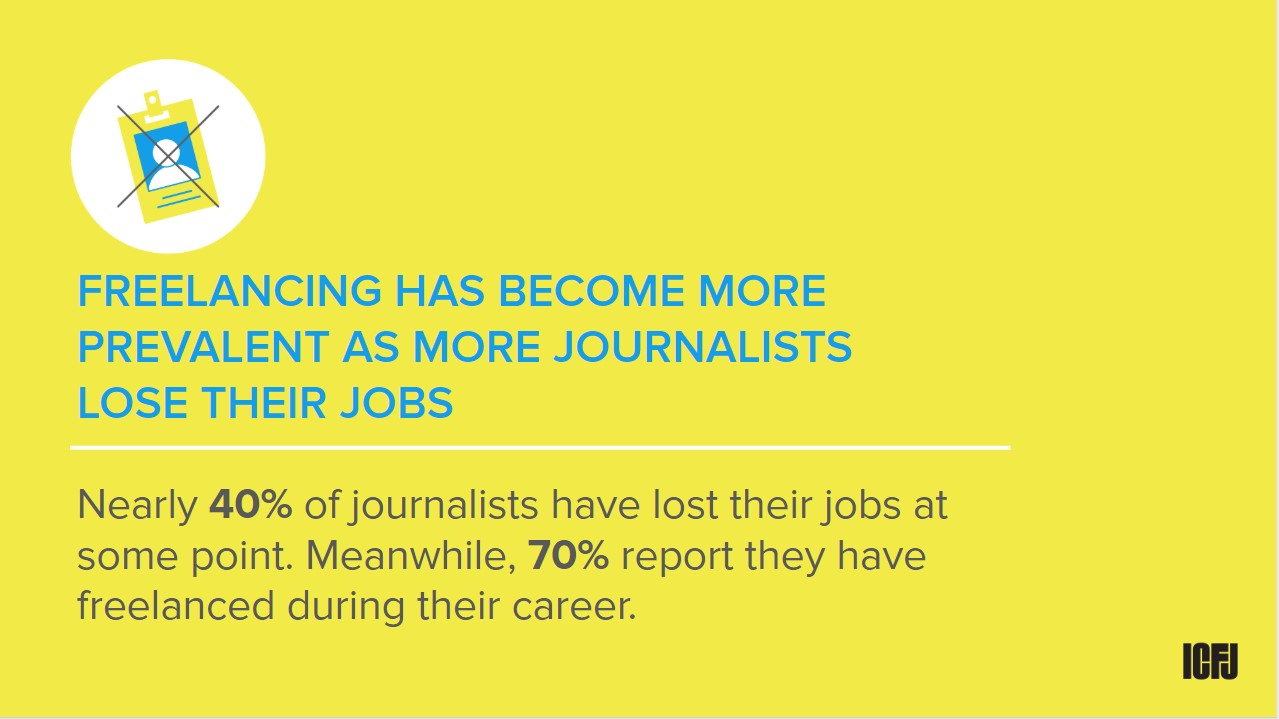 The Beats
Government & politics is the most popular news beat, but approximately one-third of journalists cover education, health, the economy and the environment. North American journalists, however, cover non-political beats less often than others.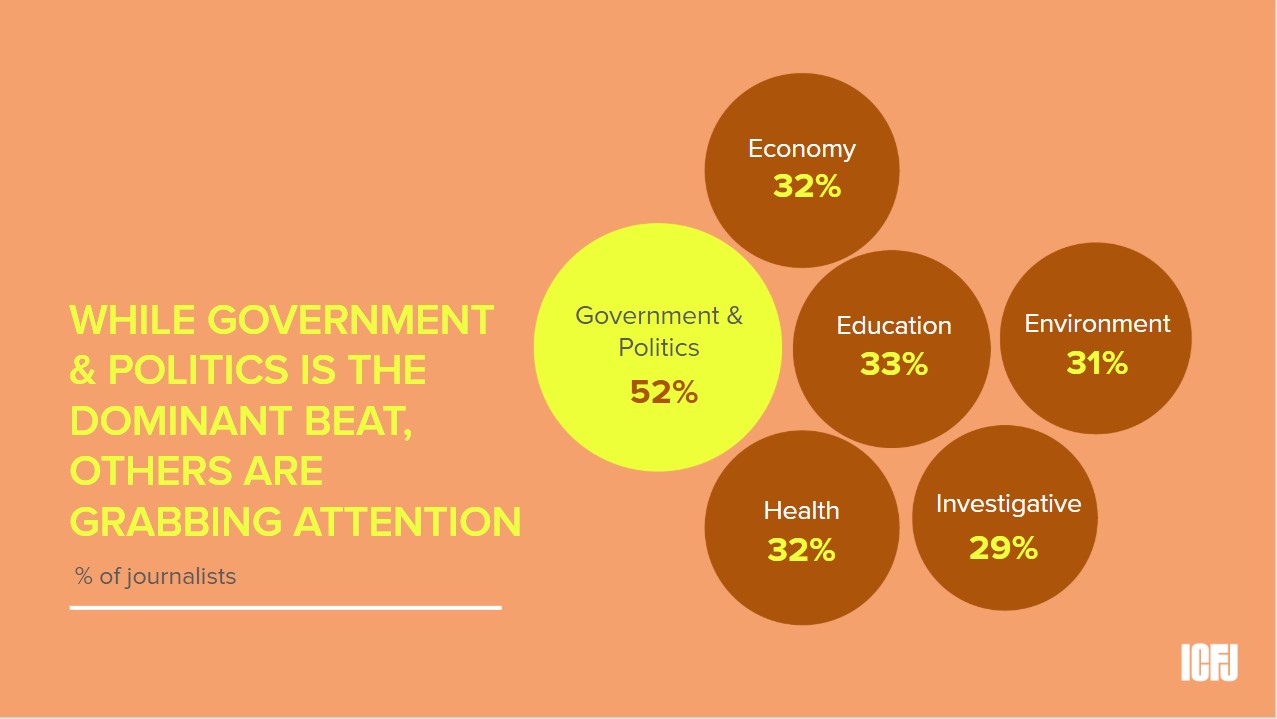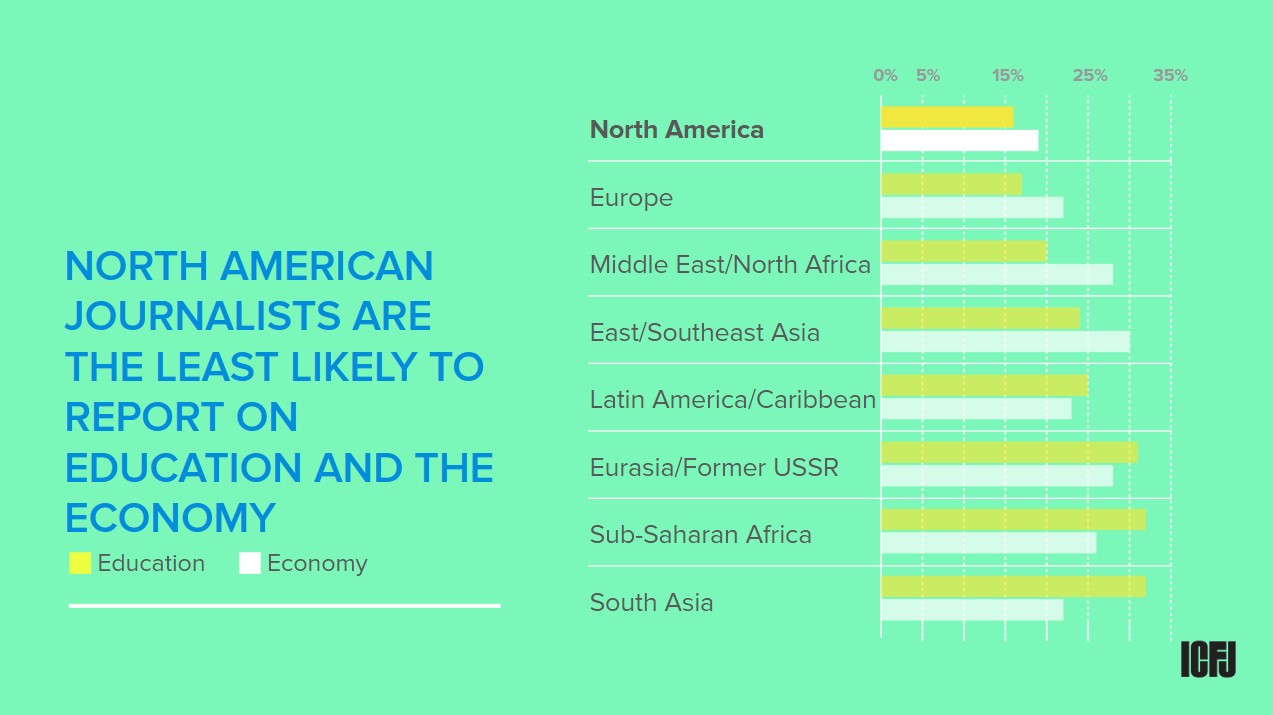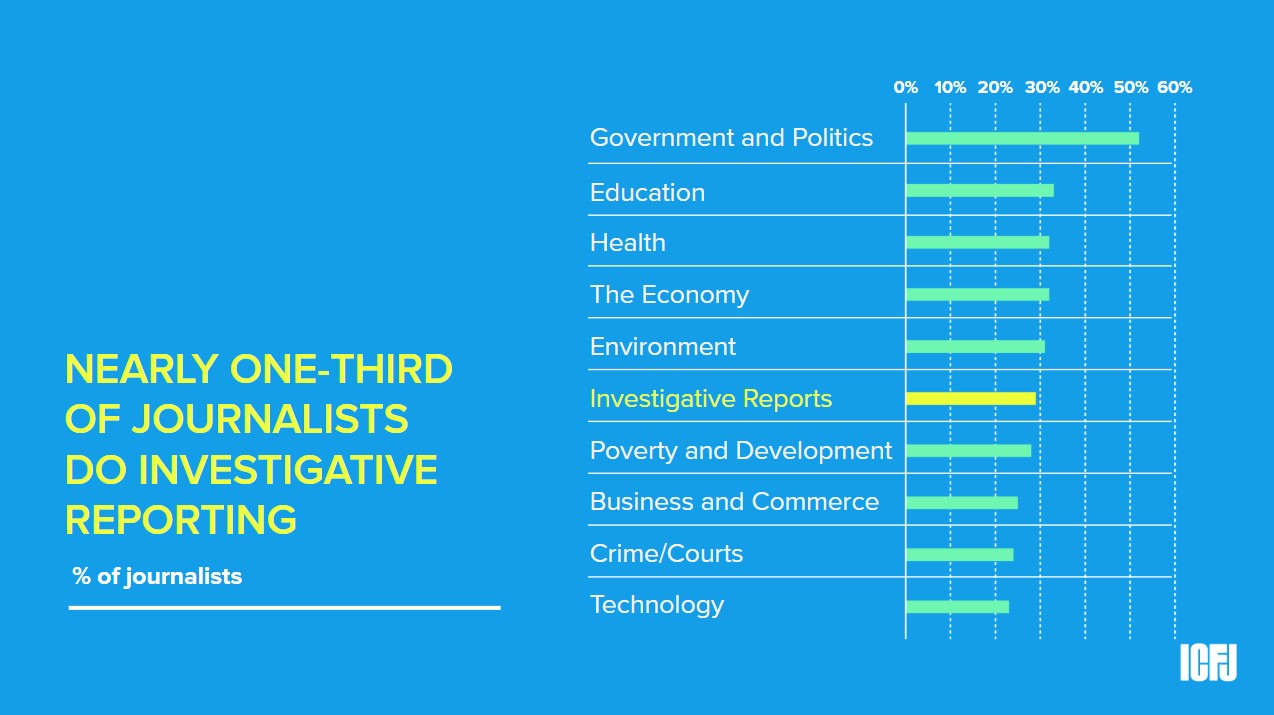 Investigative journalism is also among the top beats for reporters.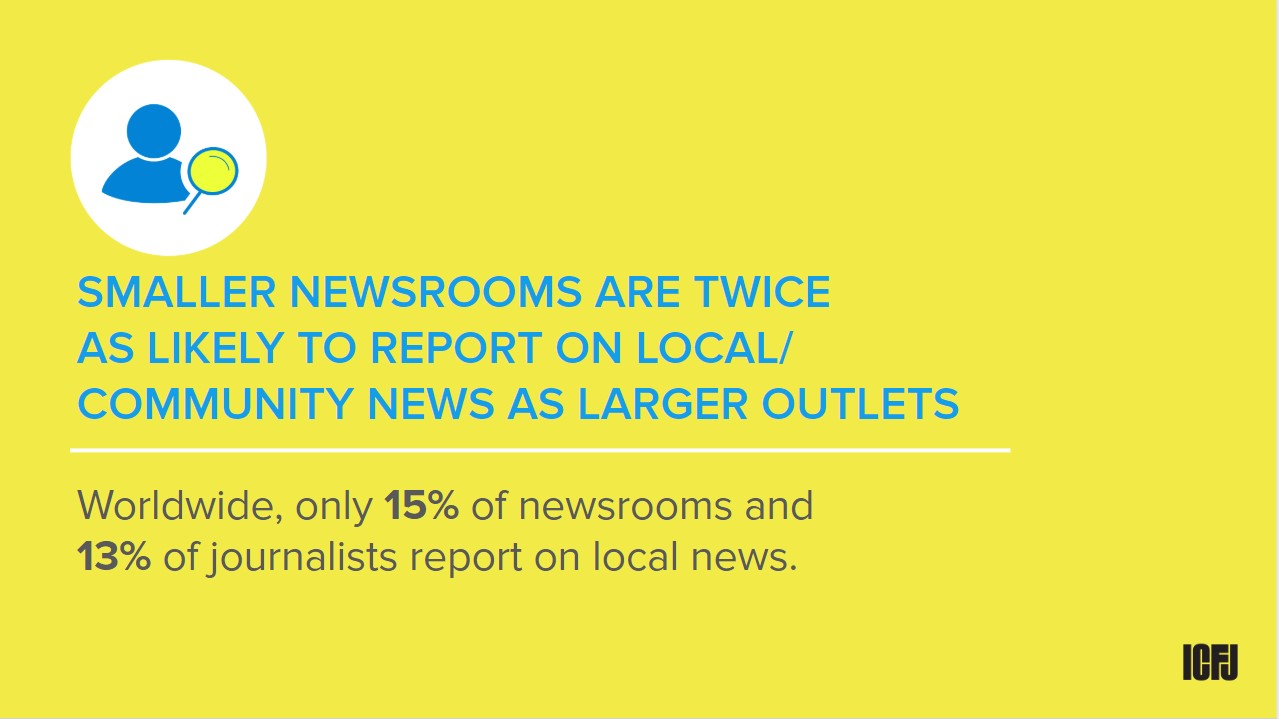 While the vast majority of newsrooms report on a combination of local, national, and international events, just a few exclusively cover local and community news. Most are small outlets.
Training
Journalists want more advanced and intensive training than they are receiving.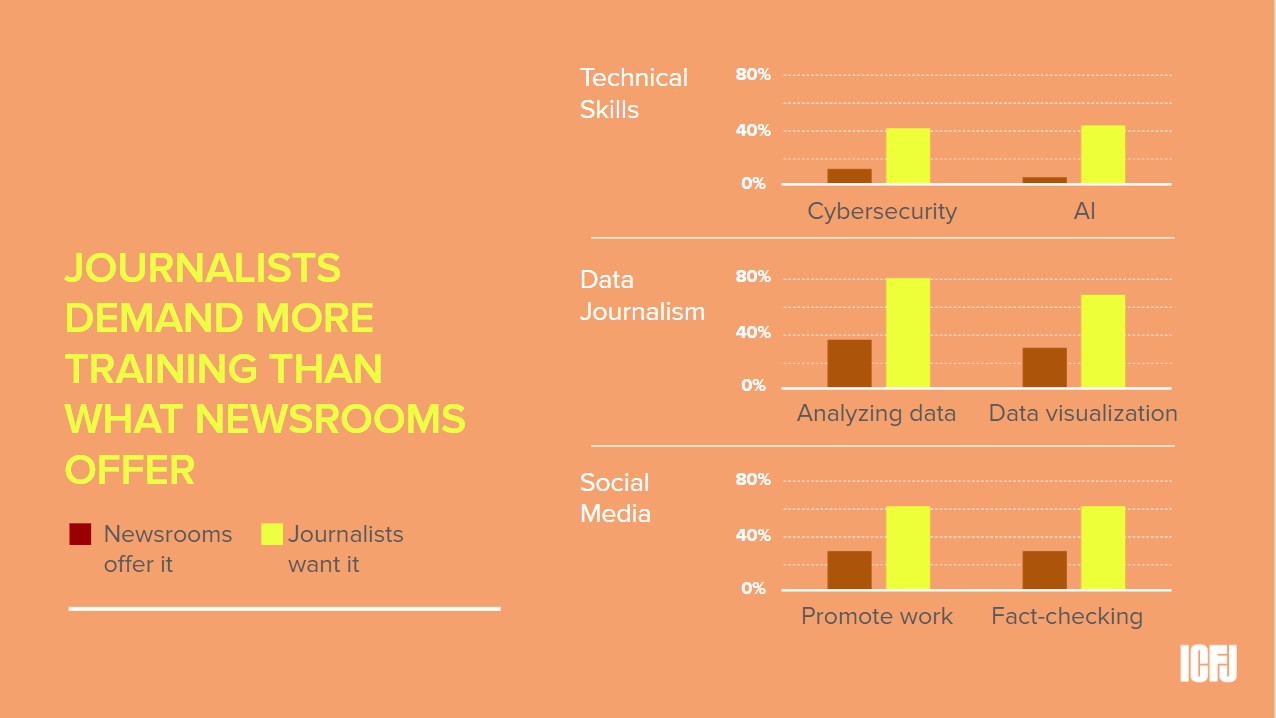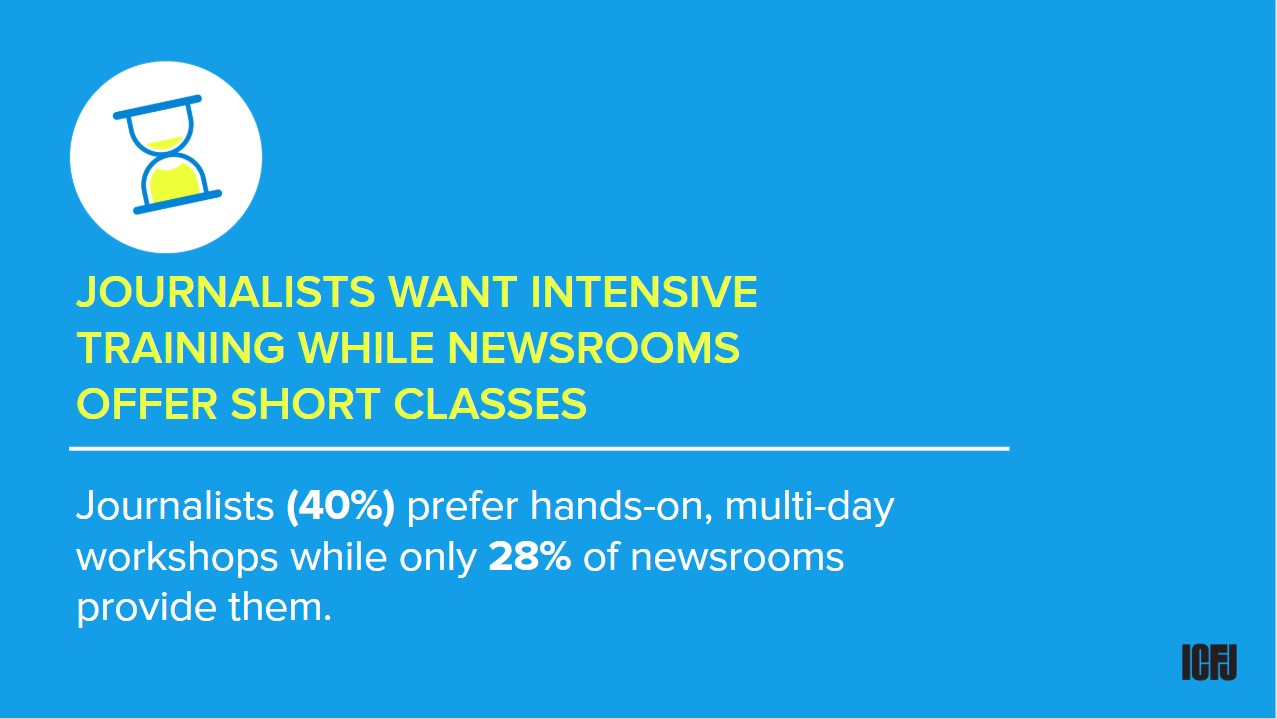 Metrics and Analytics
Surprisingly, newsroom managers aren't as obsessed with key metrics such as pageviews as they were two years ago.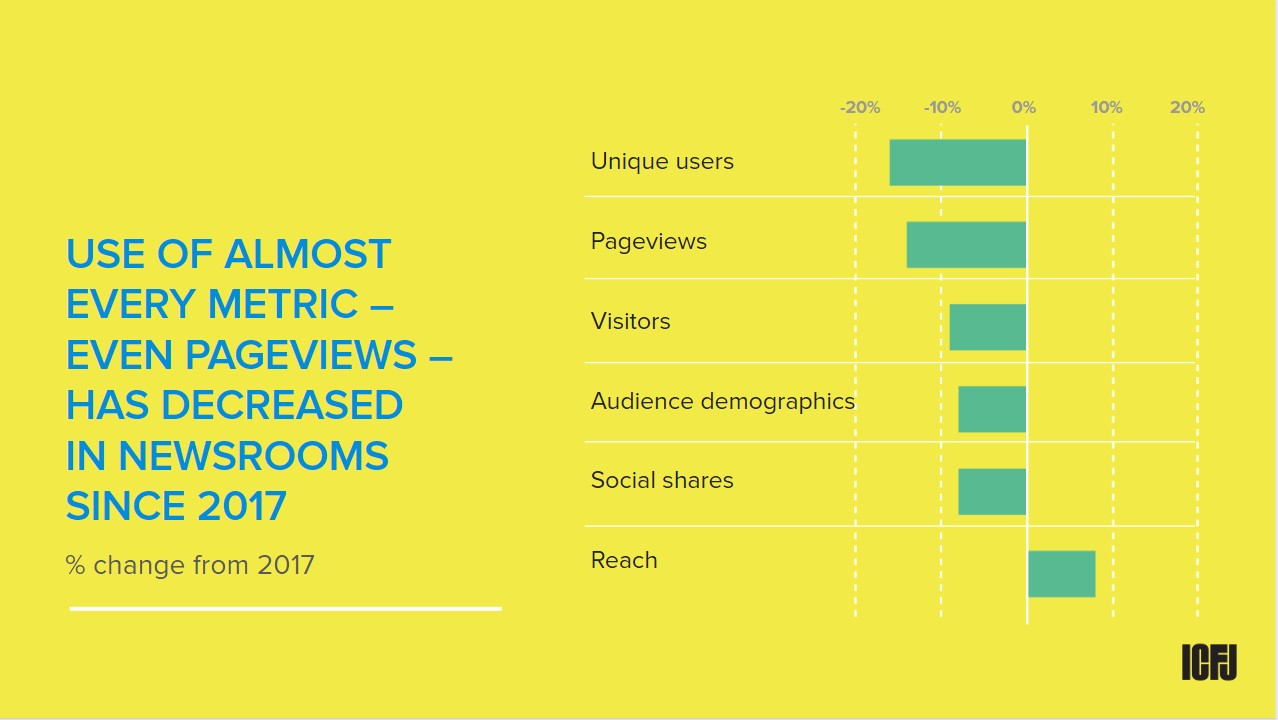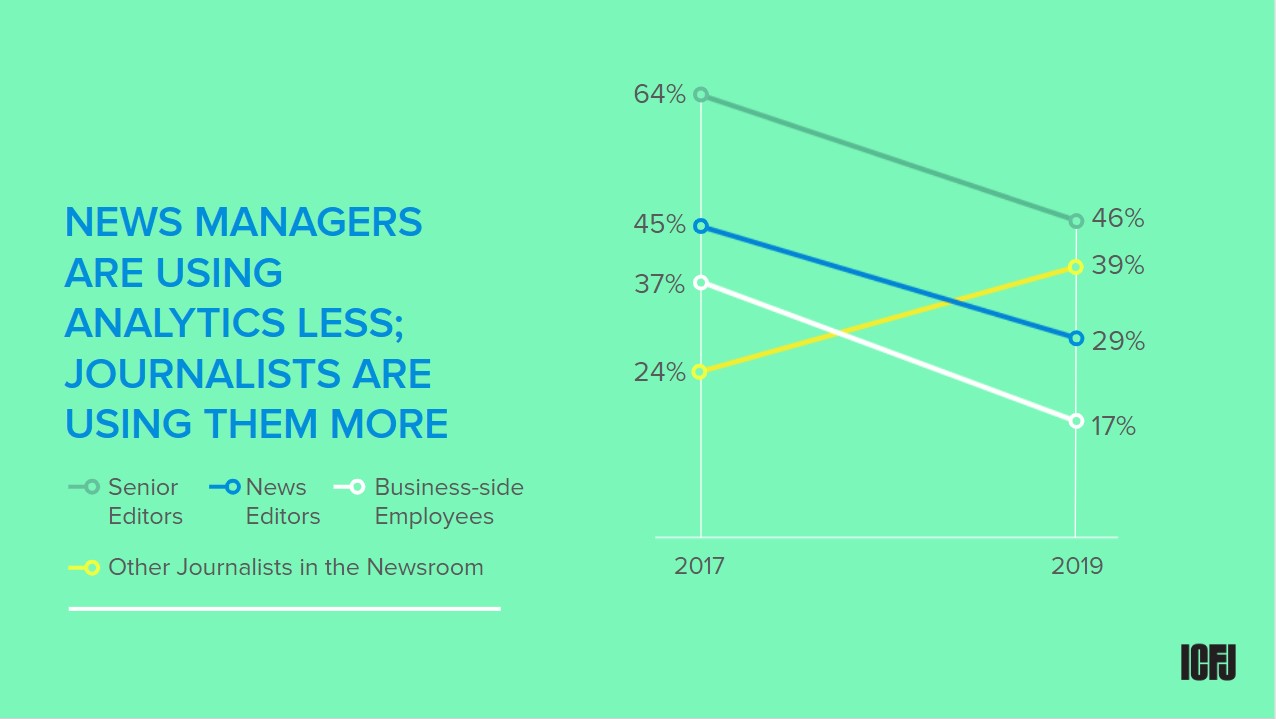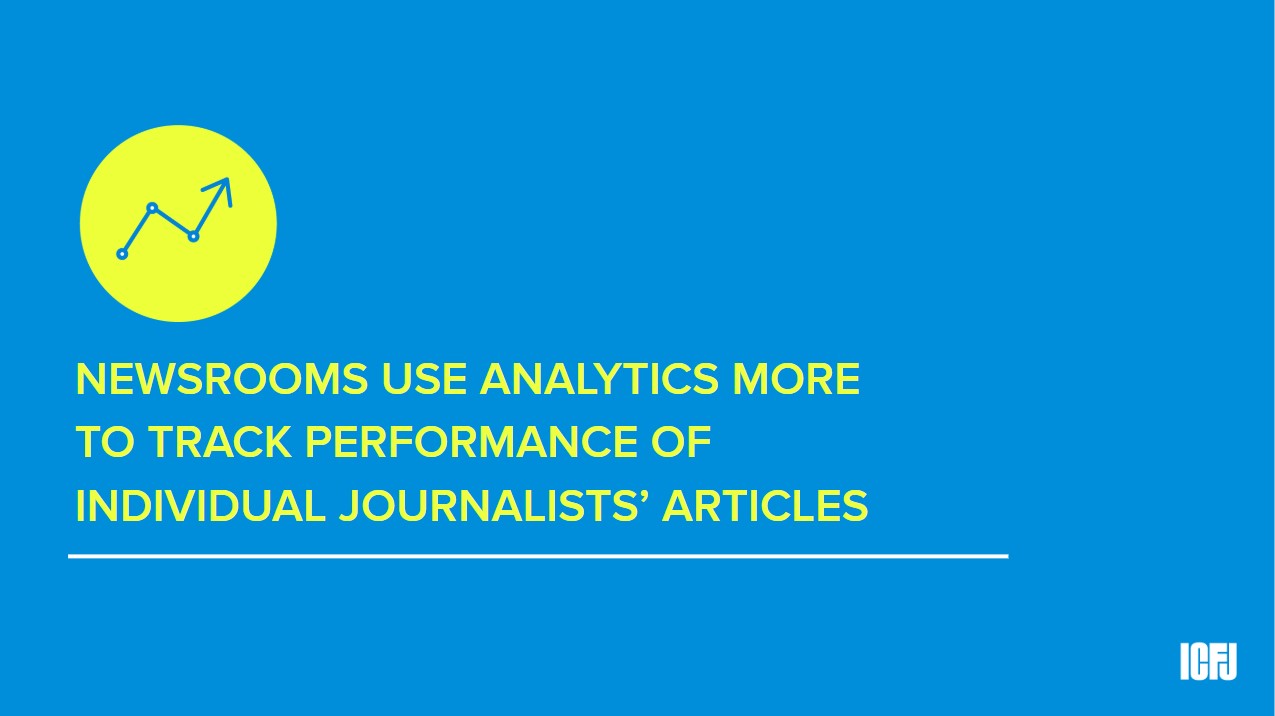 When they do consult metrics for data analytics, more than one-third of news managers use them to track the work of their journalists.
The Business
Advertising is no longer the largest revenue source for most news outlets, as they diversify their funding sources. Non-profits have a more balanced revenue portfolio than for-profits-- though non-profits also rely heavily on digital display advertising.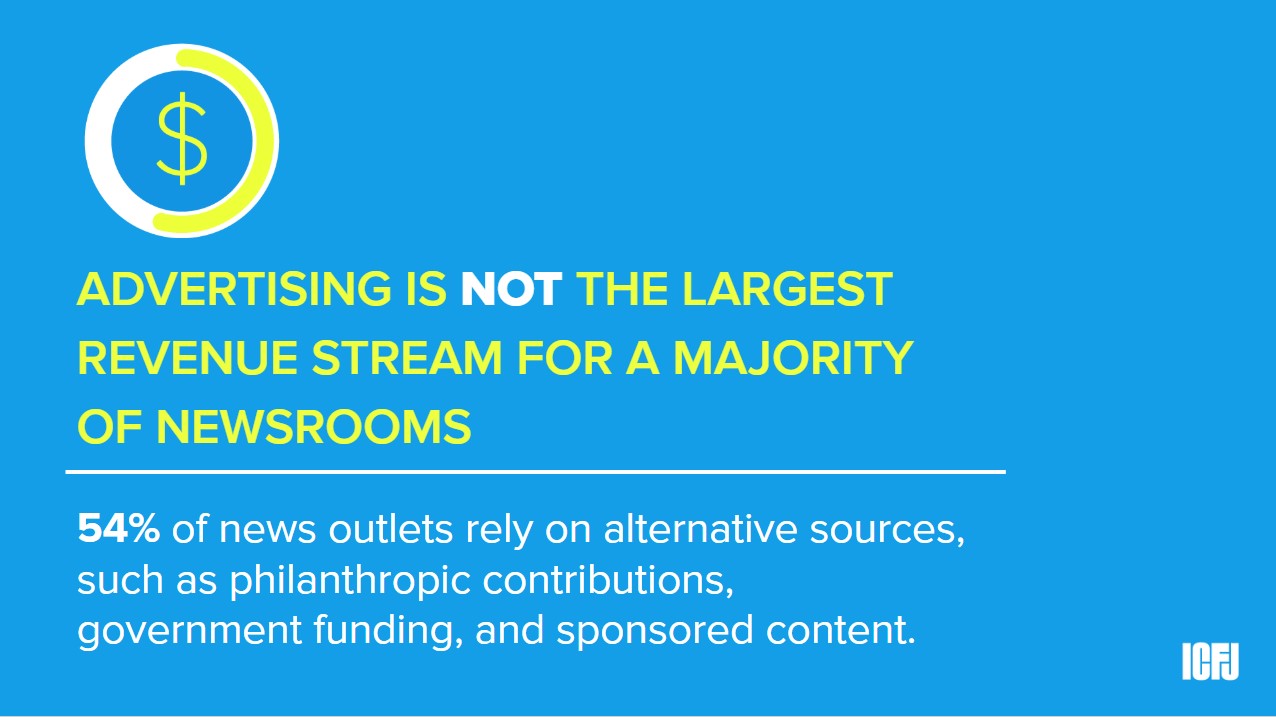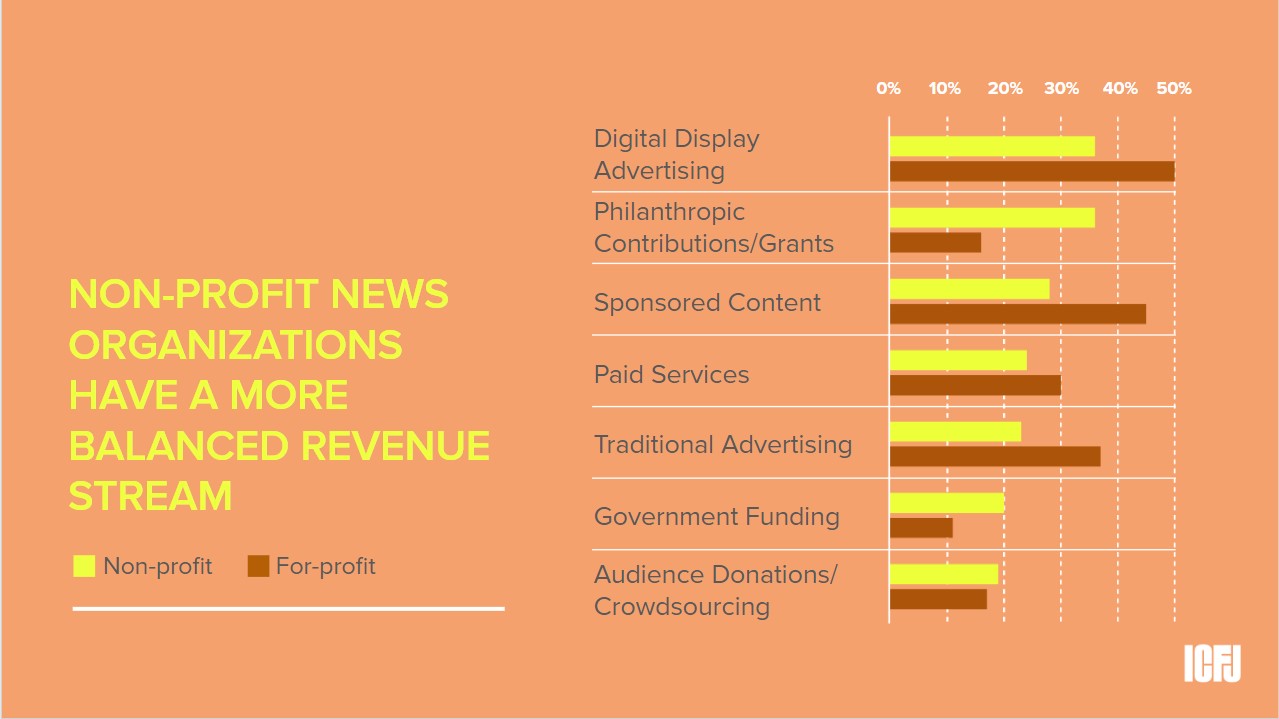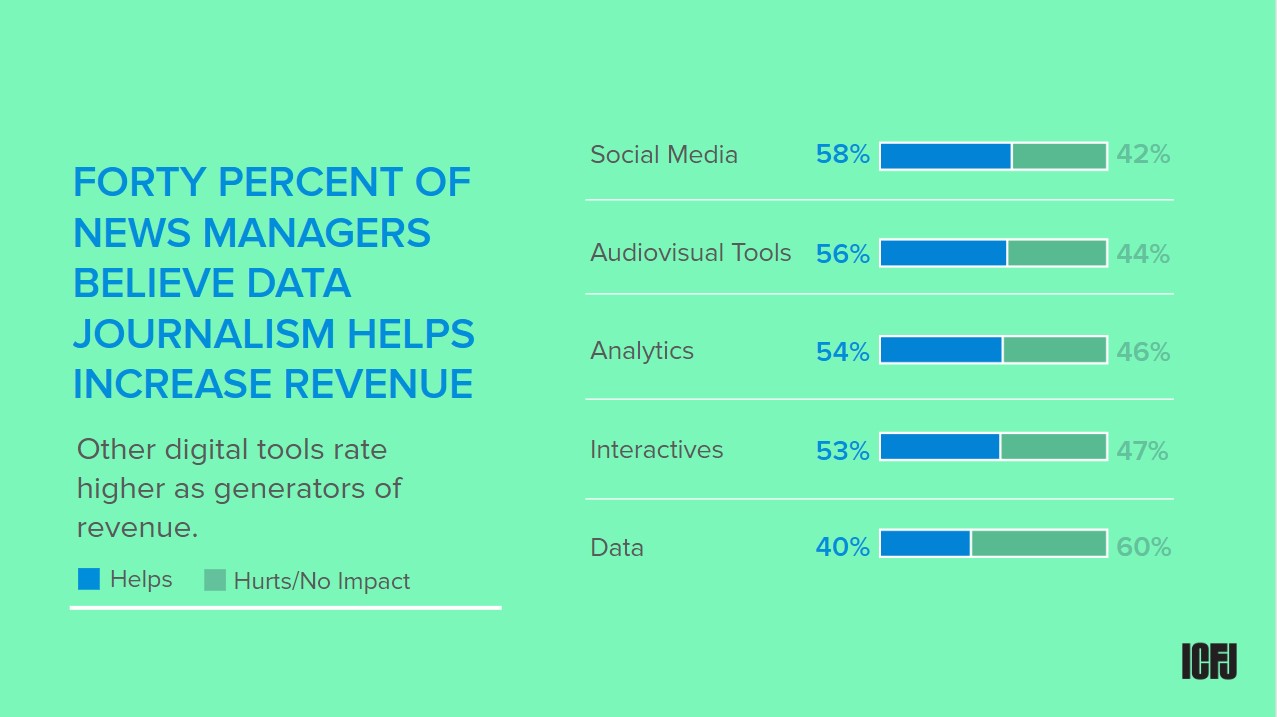 News managers say most digital tools help to boost revenue, but some tools do a better job than others.
The Future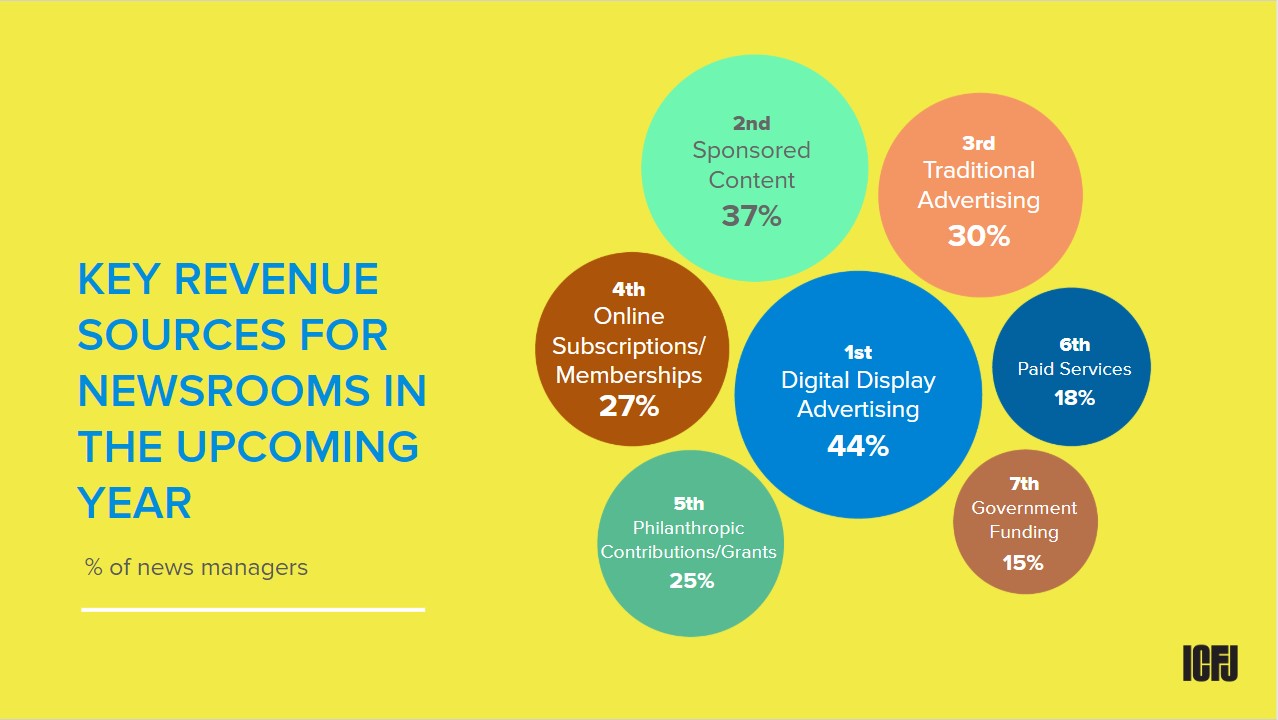 ICFJ asked managers to identify important revenue streams in the coming year. At 27%, online subscriptions/memberships are expected to be extremely promising--even though only 4% of news organizations say it is currently their most important funding source.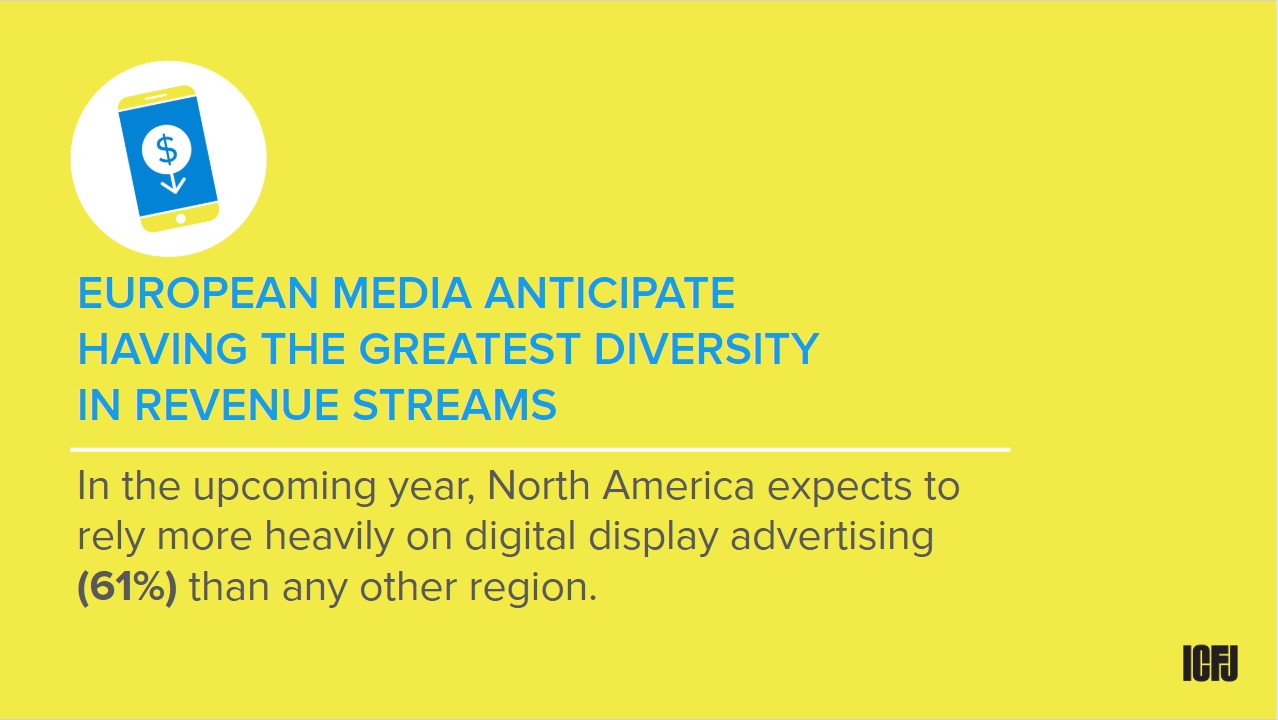 Globally, newsrooms expect a greater diversity of revenue sources, but some regions more than others.