Middle East/ North Africa: Fostering independent media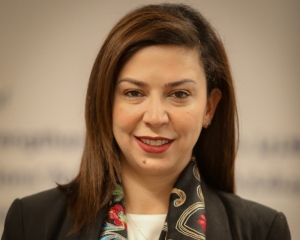 Rawan Jayousi, is an ICFJ Knight Fellow and a well-known figure in Jordanian community journalism. In 2021, she launched MADRAJ, an incubator to nurture independent media startups that serve youth and women in the MENA region. MADRAJ means "runway" in Arabic, and also stands for Media and Digital Runway for Arab Journalists. In July 2022, MADRAJ ran its first training program on "Sustainable and Innovative Media" in partnership with the Al Jazeera Media Institute. In October, MADRAJ and the Community Media Network jointly conducted a digital media strategy workshop as part of UNESCO's Promoting Professional Digital Media in Jordan.
In March of 2023, MADRAJ and mentors from its team led training for the GNI Startups Lab for the MENA region, in partnership with ICFJ. Leaders from 16 digital startups across the region attended three days of intensive training on business and journalism skills to help their outlets thrive. Mentors will work with the startups for six months in a program tailored to their specific needs.
Jayousi is a longtime community journalist and supporter of independent media across the region. She has worked as radio manager for Radio El Balad radio for three years, and hosts the daily morning talk show, "Talet Subuh." Jayousi also helped launch two community media radio stations in Yemen.
Jayousi has used her expertise to train journalists on topics related to human rights, gender, data journalism and media literacy. 
She is a PhD candidate in political science, and she holds a master's degree in human rights from the University of Jordan and an undergraduate degree in radio and television.