Middle East/ North Africa: Fostering independent media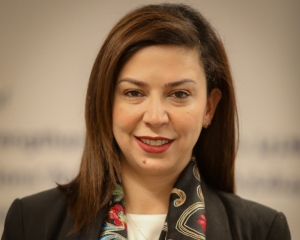 ICFJ Knight Fellow Rawan Jayousi, a well-known figure in Jordanian community journalism, will be creating an incubator for media startups in Amman, Jordan. The incubator will help foster journalistic innovation to serve women and youth communities and plant the seeds for independent journalism in a country where media is largely under government control.
She will be working alongside the nonprofit Community Media Network to provide training, coaching and promotion for the participants' projects.
Jayousi is a longtime community journalist and supporter of independent media across the region. She has worked as radio manager for Radio El Balad radio for three years, and hosts the daily morning talk show, "Talet Subuh." Jayousi also helped launch two community media radio stations in Yemen.
Jayousi has used her expertise to train journalists on topics related to human rights, gender, data journalism and media literacy. 
She is a PhD candidate in political science, and she holds a master's degree in human rights from the University of Jordan and an undergraduate degree in radio and television.