ICFJ launched the Back in the Newsroom program in collaboration with the Gannett Foundation and Morgan State University's School of Global Journalism and Communication. An incubator for young journalistic talent, the program aims to improve newsroom diversity through partnerships with historically black colleges and universities (HBCUs). In an era of complex issues such as racial and ethnic identity, policing of minority communities, terrorism and immigration, newsrooms need diverse voices to provide rich, contextual reporting for their audiences.
ICFJ selected one outstanding student, Terrance Smith, from Morgan State to receive a prestigious, paid internship based at Gannett's headquarters in McLean, VA. The 2017 internship started Feb. 14, 2017. Smith spent 10 weeks at USA Today, where he had hands-on experience working in multimedia and using other digital technologies to cover topics that affect local communities. His exposure to a top, national newsroom also helped to bolster his editorial skills and broaden his understanding of how news is produced in the digital era. After completing his Back in the Newsroom Fellowship and graduating from Morgan State, Smith joined The Arizona Republic as a 2017 Pulliam Fellow. Ron Taylor, a veteran journalist and lecturer at Morgan State served as Smith's mentor, duiding him on his capstone news project. Taylor also adopted state-of-the-art skills and strategies to bring back to his students and colleagues.
This new phase of ICFJ's Back in the Newsroom program takes a multipronged approach to addressing diversity in U.S. news media. In its first two years, the program placed 11 journalism professors from historically black colleges and universities (HBCUs) in cutting-edge newsrooms for the summer. This gave them first-hand exposure to the latest thinking on content creation and delivery – information and skills they are using to revise their curricula and teaching methods to help students get internships and jobs. Click these links to learn more about the 2014 program and the 2015 program.
Bios
From Hyattsville, MD, Terrance Smith graduated from Morgan State University in Baltimore. He majored in Journalism. Smith was involved in the "The MSU Spokesman," Morgan State's student-run newspaper. He wrote music reviews, and reported on events on MSU's campus. Smith also was involved in Morgan State's National Association of Black Journalists chapter, where he served as president and formerly was secretary. Smith also interned at the Baltimore Afro-American Newspaper.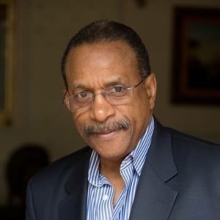 Ronald A. Taylor is a seasoned journalist who was born and raised in Washington, D.C.. He is the oldest of the three children of a Veterans Administration file clerk and a Naval Weapons Plant shipping clerk who also drove a taxicab in D.C. His journalism career dates from 1968 and includes reporting for The Washington Post, The Atlanta Constitution, Diverse Issues in Higher Education, and Bloomberg BNA. He also did copy editing for Bloomberg BNA and the AFRO American Newspapers in Baltimore. Taylor is a guest lecturer in journalism and a student adviser at Morgan State University. He attended Morehouse College. He is married to Pennie Taylor and is a father and grandfather.
Program Dates:
2/14/2017 - 4/14/2017