Indonesia: Creating Compelling Interactive News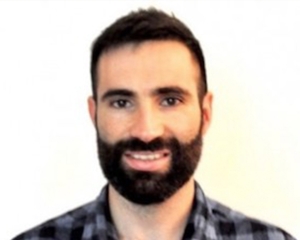 ICFJ Knight Fellow Antoine Laurent brought the latest digital innovations to Indonesian media to enhance their storytelling, content distribution and audience engagement. Working in key partner newsrooms, Laurent supported digital strategy formation, led training sessions and guided journalists through digital news projects to help them fully integrate the digital tools into their daily workflows and operations. The first six months of his Fellowship were supported by Google News Initiative.
Laurent was based in Jakarta, where he worked with Tempo, one of the leading news companies in Indonesia. With his help, their print and online teams produced their first stories using visual tools like Infogram, Datawrapper, Google Charts and Flourish. For instance, a story on ISIS terror cell threats used an Infogram visualization of ISIS's financing sources and Knightlab's Storyline tool to show a timeline of attacks and numbers of victims per attack -- all tools Laurent has introduced to Tempo. Laurent also helped pioneer an important breakthrough for the investigative team at Tempo's weekly print magazine to become truly digital. Indonesia's leading print investigators began to work with the infographics and digital teams to plan their investigations from the beginning to design versions that optimize their content for both print and online audiences. They also began to publish both versions on the same day to get maximum reach and impact. In the past, they planned only print stories, releasing a PDF of the print story up to a week later. Using this new approach, they produced large investigative project on a group of universities involved in a scam selling fake PhDs, which also marked the print team's first use of interactive elements in their stories. The story was so successful that it generated one of the biggest page view scores in Tempo's history, according to a case study produced by ICFJ. After Tempo and another publication broke the story, Indonesia's Ministry of Research, Technology and Higher Education launched an investigation and suspended a rector at Jakarta State University believed to be a ringleader. This new cross-team collaboration also led the infographics team to work with their first interactive elements, which paved the way for Tempo to launch its first interactive visuals team, dubbed Media Lab.
Laurent also worked with KBR68H, Indonesia's only independent national radio news agency. Through his guidance, they began to create promotional videos and livestreaming on Instagram to expand the audience of their radio shows. He also helped them experiment with interactive tools for their online content. For instance, a story on potential conflict for upcoming elections in Papua used Datawrapper to depict its different voting regions on a map. After declassification of U.S. documents on civilian massacres by the Indonesia army witnessed by U.S. soldiers in 1965, KBR used Timeline.JS to walk online audiences through these documents over the period of months in which they were produced. 
Before becoming a Knight Fellow, Laurent was the director of the $80 million Fonds Pour l'innovation Numérique de la Presse (FINP), funded by Google in partnership with the L' Association de la Presse d'Information Politique et Générale (AIPG). FINP seeks to help French media embrace digital transformation. Laurent has previously managed digital journalism programs at the World Association of Newspapers (WAN-IFRA) and was a deputy director of the Global Editors Network (GEN) in Paris, where he helped pioneer the Global Data Journalism Awards and Editors Lab hackathons. He also managed an innovation fund at the European Journalism Center in Maastricht, Netherlands, and serves as a strategic consultant with Code for Africa on projects in Francophone Africa.