Africa: Spurring Better Audience Engagement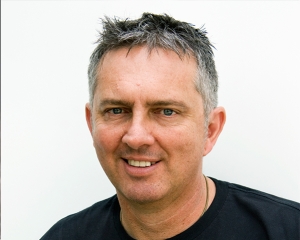 ICFJ Knight Fellow Chris Roper is the content strategist for ICFJ's Code for Africa (CfAfrica) data journalism initiative in four hub countries: Kenya, Nigeria, South Africa and Tanzania.
Roper is a veteran digital strategist with more than 15 years experience in different newsrooms implementing digital programs for the changing media landscape and as a means to creating better journalism. He has been a longtime pioneer of digital journalism, giving it a central position alongside print media in journalism.
Roper most recently held the position of Editor-in-Chief at Mail & Guardian, where he was the first editor-in-chief of a major South African newspaper to come from a digital background. Under his creative leadership, Mail & Guardian won the first ever CNN Africa Digital Journalism Award in 2012; the first ever Standard Bank Sikuvile Award for Online Multimedia in 2012; and the first ever Sikuvile Multiplatform award in 2013.
Roper specializes in practical training and teaching, developing innovative digital projects with very limited resources. He taught digital journalism at the University of Pretoria at undergraduate and graduate levels and a course in digital journalism for mid-career African media practitioners at the Open Society Initiative for Southern Africa (OSISA) Journalism Summer School. He's trained newsrooms in converged digital journalism and headed projects from rebuilding major websites like 24.com, Mweb and M&G, to smaller projects like developing tablet apps.
Over the years, he's also worked as the founding portal manager of Vodacom World Online, portal manager for two of South Africa's biggest ISPs, Mweb and Tiscali World Online, editor of the Mail & Guardian online and editor-in-chief at 24.com.