Nigeria: Spreading Data Journalism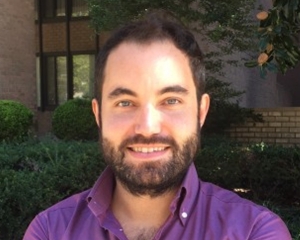 Jacopo Ottaviani spearheads Code for Africa's data journalism story production and engagement strategies in Kenya, Nigeria, South Africa and Tanzania. He also builds partnerships with key local news organizations and organizes community events that foster collaboration between journalists, designers and technologists.
Ottaviani is a journalist and computer scientist experienced in data visualization, in-depth storytelling and cross-border data journalism projects. His work has been published by The Guardian, Al Jazeera International, Der Spiegel, El País and Internazionale, among others. His award-winning projects include The Migrants' Files, a cross-border data project that investigated the human and economic costs of immigration in Europe; E-waste Republic, an investigation into the massive amount of electronic waste produced around the globe; and Generation E, a crowdsourced project about intra-European youth migration. In 2016, he worked on the data-driven series Lungs of the Earth, a journey across the world's rainforests.
Ottaviani has also worked as a media trainer for the European Journalism Centre, the University of Rey Juan Carlos in Madrid and at the Festival of Internazionale.