Brazil: Building Trust through Impact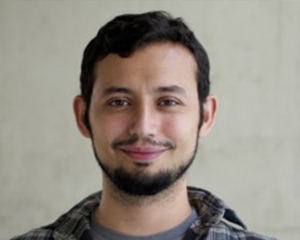 ICFJ Knight Fellow Pedro Burgos is pioneering new ways for media to build trust among their audiences and improve their sustainability. To do so, he is enhancing his Impacto, a project backed by the Google News Initiative that helps newsrooms and journalists better track, understand and demonstrate the impact of their reporting on communities and society. 
Burgos is based in Sao Paulo and is working with five news organizations to transform how they measure and communicate their impacts: Folha de S. Paulo, Gazeta do Povo, Veja, Nexo and Nova Escola. Through his Fellowship, two of these partners have already produced their first public reports that showcase their impact tracked through Impacto to their audiences: Folha de S. Paulo and Gazeta do Povo. He aims to develop the platform and methodology so other news media in Brazil, Latin America, the United States and Europe can adopt it for their newsrooms.
Impacto enables journalists to track impact in a few ways. Bots are set up to automatically read pages from sessions of municipal, state and federal legislative chambers looking for mentions of the outlet  that journalists can look through to discover where they have helped to shape government policy and outcomes. It also combs through social networks, blogs and news sites to find mentions by influencers. Finally, journalists can manually record impacts they learn about elsewhere. All of these impacts come together into a single dashboard for news organizations to easily see the impact of their journalists.
Before becoming a Knight Fellow and developing Impacto, Burgos worked as a reporter and editor for several Brazilian publications, covering mainly technology and media. He wrote for magazines such as Superinteressante and Exame to newspapers (Folha de S. Paulo) to digital startups (Papo de Homem and Nexo). He was editor-in-chief of Gizmodo in Brazil and later the executive editor of a online news startup called F451. He was audience editor for The Marshall Project, the Pulitzer prize-winning New York-based nonprofit that covers criminal justice in the U.S. In 2014, he published Conecte-se ao que importa: um manual para a vida digital saudável, a book about society's sometimes problematic relationship with social media and technology. He has a master's degree in Social Journalism from the City University of New York's School of Journalism.