Latin America: Fighting false information in Spanish-speaking communities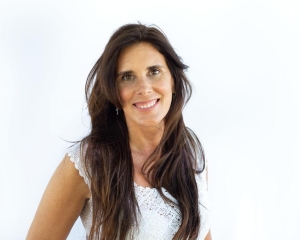 Until now, Spanish-speaking communities in the U.S. have rarely seen false information originally checked and labeled in their native language, and the spread of misinformation across borders has become a serious problem.

That is why Knight Fellow Laura Zommer started Factchequeado, a journalism and education hub to stem disinformation flows in Spanish-language platforms in the U.S. Factchequeado will use innovative approaches developed by Chequeado and Maldita.es in Latin America and Spain – introducing a WhatsApp tipline to involve audiences in fact-checking, creating proactive communities, and fostering collaboration among journalists and fact checkers.

Factchequeado is:
A verification hub that creates open-source original Spanish content, available for journalists and the public on various platforms and social networks
A collaborative alliance with Latino media and fact-checking organizations to focus on Spanish-language communities
A community, providing crowdsourcing tools to learn about and respond to the information needs of the different Hispanic and Latino communities in the US, while respecting their language and culture.
A space for training on fact-checking tools and fighting disinformation for U.S. journalists, with a clear focus on Hispanic journalists 
An innovation lab to fight disinformation that will develop new formats through experimentation and exploration of new technologies.
A database for academics interested in investigating disinformation in Spanish in the United States.
To collaborate or learn more, contact Laura at lzommer@factchequeado.com.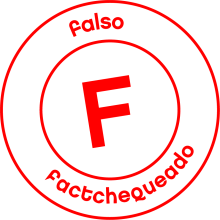 Laura Zommer is the co-founder of Factchequeado in the U.S. along with Clara Jimenez of Maldita.es. She is also the director and editor-in-chief at Chequeado, the first fact-checking organization in Argentina, Latin America and the Global South. Zommer was the creator of LatamChequea, the largest regional fact-checking network that brings together more than 30 media in 15 countries to fight disinformation and lies in the public discourse. She is a board member of Sembramedia and La Silla Vacía from Colombia and also member of the Advisory Board of the International Fact-Checking Network (IFCN) and Género & Numero from Brazil.

For her work as a journalist she received more than half a dozen awards: among them, the Gabriel García Márquez Award from Fundación Nuevo Periodismo Iberoamericana (FNPI) in the Innovation category. She is a lawyer and has a bachelor in communication science from the Universidad de Buenos Aires and she is a professor of right to information at the same university and teaches fact checking at several national and international universities.