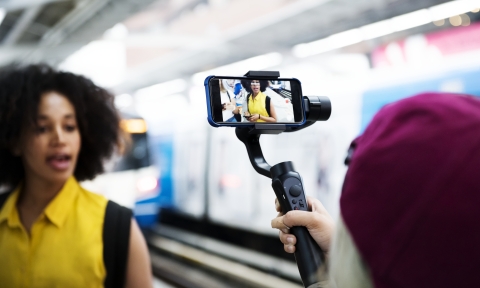 The International Center for Journalists is partnering with the Meta Journalism Project to support the news ecosystem in Brazil, from journalists and startups to news NGOs and established media organizations. 
The first phase of Accelerating the Digital Transformation program is a series of virtual training (webinars) with international media experts in order to support Brazilian news organizations improve their business management skills, attract and retain talented staff, strengthen the organization's bond with its digital audience, develop projects and products, generate revenue and build innovative business models. 
The webinars have different learning tracks to support different media cohorts and are created in partnership with Brazilian journalism trade associations (Abraji, Ajor, Aner, ANJ, and Abert) with support of Facebook Journalism Project. 
After the training phase, participants in the program will be invited to apply for the mentoring phase, which includes strategic and tactical coaching for three months with industry experts. This part of the program will also provide financial support that could assist participants to develop a project, a product or improve a process and help them improve their organization based on the training and mentoring they received throughout the program. 
Who can apply?
News organization of any type (digital, print, or broadcast) based in Brazil 
News start-ups or NGOs
Students, independent journalist,s or media freelancers that completed the Abraji Training
To review the program terms & conditions and full eligibility criteria, click here.
Program Dates:
10/13/2021 - 12/31/2022
Program Type
In-Country Program
Online Course
Contact Info
Alison Grausam
Program Manager
agrausam@icfj.org
Thayane Guimarães
Program Consultant
tguimaraes@icfj.org
Emma Manring
Program Assistant
emanring@icfj.org