Latin America: Building Successful Media Businesses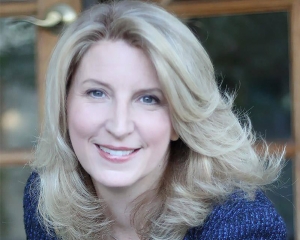 ICFJ Knight Fellow Janine Warner is supporting the sustainability of Spanish-language digital news startups across Latin America, Spain and the U.S to promote a greater diversity of online news. She is doing this through SembraMedia, a nonprofit organization she co-founded in 2015 with Mijal Iastrebner of Argentina. Their mission is to help digital media entrepreneurs to learn business and technical skills, and draw on the expertise of others who are facing similar challenges.
Throughout Latin America, digital media startups are harnessing the power of the Internet to launch new and innovative independent media projects that cover stories that don't make it into larger, traditional media because of political and corporate influence. Despite some inspiring success stories, however, many entrepreneurial journalists are struggling to develop sustainable business models to keep their news independent. 
Warner has helped to spark a new wave of news entrepreneurship across Latin America. Five startups in six countries were launched in the last year using insights they've gained through her work. They include ContraCorriente, a news site dedicated to covering human rights in Honduras. Eight independent news organizations in seven countries found new sources of revenue thanks to SembraMedia. Much of this is from launching their first paid training programs for journalists, which very few news organizations offer in Latin America.
Through SembraMedia, Warner leads a network of change agents who provide business and technical training, market intelligence and networking opportunities to journalists and entrepreneurs. Together, they've triggered these impacts through a series of innovative projects:
Warner is a pioneer in digital and entrepreneurial journalism, and an experienced bilingual journalist. Before her Knight Fellowship, she served as Director of New Media at The Miami Herald and Director of Latin American Operations for CNET Networks.
Warner ran her own consulting and training firm for more than a decade, and has written and co-authored more than 25 books, including "Web Sites For Dummies." She has also created more than 200 hours of training videos about web design and Internet marketing for leading online learning companies, Lynda.com, CreativeLive and KelbyOne.
She taught courses at the University of Miami and the University of Southern California as an adjunct professor. She's also been a guest lecturer at more than 30 universities in the U.S., Latin America and Europe. Warner teaches Massive Open Online Courses (MOOCs) on entrepreneurial journalism in Spanish for the Knight Center for Journalism in the Americas at the University of Texas.