Latin America: Building Successful Media Businesses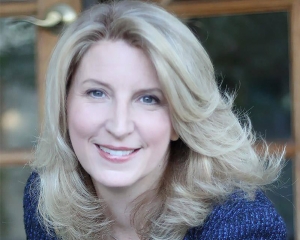 ICFJ Knight Fellow Janine Warner is supporting the sustainability of Spanish-language digital news startups across Latin America, Spain and the U.S.  to promote a greater diversity of voices in online news. 
Throughout the region, innovative, independent, digital news startups provide coverage that often doesn't make it into larger, traditional media because of political and corporate influence. Despite some inspiring success stories, however, many entrepreneurial journalists are struggling to develop sustainable business models to keep their news independent. As an ICFJ Knight Fellow, Warner is helping them find ways to survive and even thrive. 
 
Warner is executive director of SembraMedia, a nonprofit organization whose mission is to help digital media entrepreneurs learn business and technical skills, and draw on the expertise of others who are facing similar challenges.
She and her co-founder, Mijal Iastrebner of Argentina, lead a team of journalists, professors and entrepreneurs from more than 18 countries. This network of change agents provides business and technical training, market intelligence and networking opportunities to journalists and entrepreneurs. They are helping to spark a new wave of news entrepreneurship across Latin America by providing training and other support to thousands of journalists and digital media entrepreneurs in the U.S., Latin America and Europe. 
They support independent news media by: 
Accelerating independent news media businesses in Latin America: In partnership with ICFJ, SembraMedia launched Velocidad, an accelerator which will invest $1.5 million in funding and expert consulting for news startups publishing content in Portuguese or Spanish. Velocidad, which means "Velocity" or "Speed" in English, is funded by Luminate. 
Creating a digital media revenue and audience toolkit in Spanish: With support from a grant from the Lenfest Institute in Philadelphia, SembraMedia is developing a fund to support Spanish-language digital media in the U.S.
Establishing Latin America's first Spanish-language online school for digital media entrepreneurs: The school offers specialized courses that provide the first comprehensive business planning and management training in Spanish. With more than 25 courses, the school offers unprecedented access to low-cost training in management, marketing and revenue diversification. SembraMedia is also starting to work with universities to bring high-quality business training to journalism students throughout the region.
Conducting groundbreaking research: With support from the Google News Initiative, SembraMedia published Starting Point: A study of entrepreneurial journalism courses in Spanish, in December 2018. In July 2017, SembraMedia published Inflection Point, the first major study of business models and market conditions faced by 100 digital news entrepreneurs from Argentina, Brazil, Colombia and Mexico. The report, funded by Omidyar Network, garnered a great deal of attention: at least 155 stories were written about it, including coverage by The Economist, as well as U.S.-based MediaShift and Business Insider.
Training and and mentorship: Warner has helped many journalists develop new media projects. They include ContraCorriente, a news site dedicated to covering human rights in Honduras; Efecto Cocuyo, an award-winning independent voice dedicated to covering investigative news in Venezuela; and Ciencia del Sur, developed in partnership between journalists and scientists to make research more accessible in Paraguay.
Mapping the digital media market: SembraMedia created a directory of Spanish-language digital media startups in Latin America, Spain and the U.S. Hispanic market. The directory makes it easy to search through more than 8,500 digital native media by size, country, and type of news coverage, among other criteria. The directory forms the foundation of SembraMedia's growing network of digital-native news organizations in the region that are cutting-edge and independent. As an ICFJ Fellow, Warner is working to expand the directory and help journalism entrepreneurs develop partnerships with each other, and join forces to negotiate better deals on products and services.
Connecting leaders in the field at in-person events: SembraMedia has brought together leading journalists, academics, and entrepreneurs to share trends and best practices in the business of digital media at two international conferences. In addition, SembraMedia has organized training events for digital entrepreneurs and journalists in Argentina, Bolivia, Chile, Colombia, El Salvador, Ecuador, Mexico, Nicaragua, Paraguay, Peru, Puerto Rico, Uruguay, and Venezuela. Major partners for these events have included Google News Initiative and Gabriel García Márquez Foundation (FNPI).
Warner is a pioneer in digital media, online learning, and entrepreneurial journalism, and an experienced bilingual reporter and editor. Before her ICFJ Knight Fellowship, she served as Director of New Media at The Miami Herald and Director of Latin American Operations for CNET Networks.
Warner ran her own consulting and training firm for more than a decade, and has written and co-authored more than 25 books, including "Web Sites For Dummies."
She has taught courses at the University of Miami and the University of Southern California as an adjunct professor. She's also been a guest lecturer at more than 30 universities in the U.S., Latin America and Europe, and she has taught three Massive Open Online Courses (MOOCs) on entrepreneurial journalism in Spanish for the Knight Center for Journalism in the Americas at the University of Texas.
Warner is a native English speaker, fluent in Spanish and conversational in Portuguese.