Latin America: Supporting Independent Digital News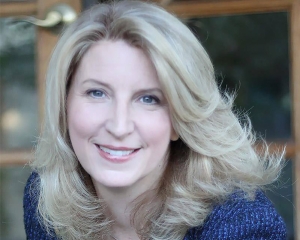 With a global reputation as a leading voice in media sustainability issues, ICFJ Knight Fellow Janine Warner is supporting the sustainability of Spanish-language digital news startups across Latin America, Spain and the U.S. to promote a greater diversity of voices in online news. Warner is co-founder and executive director of SembraMedia, a nonprofit organization whose mission is to help digital media entrepreneurs learn business and technical skills, and draw on the expertise of others who are facing similar challenges. The organization stands hundreds of members strong, and this year grew by leaps and bounds with new investment from Luminate. Throughout the region, innovative, independent digital news startups provide coverage that often doesn't make it into larger, traditional media because of political and corporate influence. Despite some inspiring success stories, however, many entrepreneurial journalists are struggling to develop sustainable business models to keep their news independent. 

As an ICFJ Knight Fellow, Warner is helping them find ways to survive and even thrive by: 
• Building Strong Journalism Networks:
Warner works with SembraMedia​ to advise some 800 Latin American independent news sites on how to become sustainable so that they can continue to produce high-impact journalism. These sites are often the only sources of reliable news in their countries. Warner credits her ICFJ Knight fellowship with "boosting our credibility, building our international network, and helping us to raise funds to support our work." SembraMedia also provides coaching to Mexican border news outlets on sustainability strategies through a collaborative project with the Border Center. One of the recipient organizations has since launched a for-profit research arm that is helping to support its investigative reporting.
• Helping Independent News Sites Survive and Thrive:
Warner is leading a comprehensive effort to help digital news startups in Latin America and the United States become financially viable. With a  $2.3 million grant from Luminate, SembraMedia and ICFJ launched ​Velocidad, a digital media accelerator that provides funding and mentoring to 10 promising digital news organizations in Latin America. The accelerator will also provide case studies so that startups throughout the region can learn key lessons, broadening the program's impact.

With the support of a small grant from ICFJ's Knight fellowships, SembraMedia launched Latin America's first Spanish-language online school for digital media entrepreneurs in 2017​. The school currently offers 30 courses on issues such as staff management, marketing, and diversifying revenue. More than 1,200 people have taken courses, which are taught by an international team of experts, including three other ICFJ Knight Fellows.

Warner also runs SembraTEC​, a program for Latino news media that uses tech to drive engagement. Funded by the Lenfest Institute, this SembraMedia program helps U.S. Spanish-language media better use technology to drive audience engagement and diversify revenue. The program provided small grants, consulting and training materials in Spanish. It also produced case studies​ and a ​tech kit​ to share the results with a broader audience throughout the hemisphere.
• Empowering Women Journalists and News Entrepreneurs:
Alongside SembraMedia's most experienced women leaders, Warner is supporting female digital media entrepreneurs in Latin America through Mentis, a business mentoring program that links founders of selected startups with international experts in the digital media ecosystem. Mentis​ began as a volunteer effort, and it attracted so much interest from budding female entrepreneurs that Google News Initiative agreed to fund the program in order to support more women. 
Warner ran her own consulting and training firm for more than a decade, and has written and co-authored more than 25 books, including "Web Sites For Dummies." She has taught courses at the University of Miami and the University of Southern California as an adjunct professor. She's also been a guest lecturer at more than 30 universities in the U.S., Latin America and Europe, and she has taught three Massive Open Online Courses (MOOCs) on entrepreneurial journalism in Spanish for the Knight Center for Journalism in the Americas at the University of Texas.

Warner is a native English speaker, fluent in Spanish and conversational in Portuguese.