The Michael Elliott Award for Excellence in African Storytelling, a collaboration between the International Center for Journalists (ICFJ), ONE, and the Elliott family, honors up-and-coming journalists in Africa who strives to strengthen people's voices and improve their well-being.
Adekunle Adebajo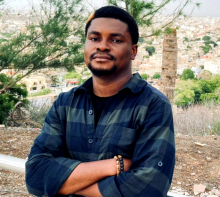 2023 Award Winner
Adekunle Adebajo's winning story, "Keeping Up With The Chibok Girls," examines the fate of some of the students kidnapped by Boko Haram in 2014 who later escaped or were released from captivity. Adebajo, who is an investigative editor at HumAngle, reported that many of the survivors enrolled in Nigerian universities today have not received adequate support and face an array of challenges, including discrimination. 
Farai Shawn Matiashe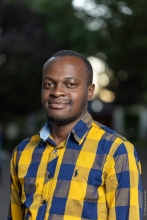 2023 Award Winner
Farai Shawn Matiashe, whose reporting focuses on environmental, political and business issues in Africa, wrote a gripping story for CNN about an all-women fishing cooperative on the Zambezi River in Zimbabwe, the first such group in the community. Matiashe describes how climate change is affecting the pioneering cooperative, jeopardizing the empowerment and economic stability that fishing has granted its members so far. 
Nalova Akua
2022 Award Winner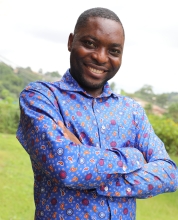 Nalova Akua is a freelance journalist from Cameroon whose work has been published at BBC Planet and Euronews Green. Akua is a fellow at Climate Tracker and his winning entry for BBC Future Planet, "The Invasive Weed that Traveled the World," examines how a fishing community in Cameroon is racing to save Lake Ossa, one of the country's largest, from an invasive plant that thrives in warm freshwater. Akua, who reports for a variety of print and digital outlets, explains the importance of the lake for the local communities and the ecosystem, how its plight is connected to climate change, and the creative ways community members are trying to save it. 
Follow Nalova at @AkuaNalova
Khalid Bencherif
2022 Award Winner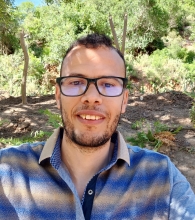 Khalid Bencherif is a freelance journalist from Morocco whose reporting focuses on environmental, social and political issues
in the Middle East and North Africa. He is a recipient of many international awards and fellowships, including the Investigative Reporting Award from the Prometheus Institute in partnership with Oxfam, the Biodiversity Grant from Earth Journalism Network, and the Climate Change Fellowship from Candid foundation. Bencherif wrote a gripping story for In These Times, "How Climate Change Turned This Moroccan Village into a Ghost Town." He describes how parts of Morocco, including his hometown, are now uninhabitable due to climate change. In vivid details that weave his personal story together with factual reporting, Bencherif exposes the connection between rising temperatures in North Africa, subsequent desertification, and forced mass migration. 
Bernadette Vivuya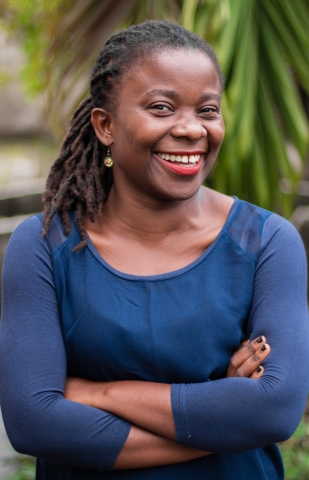 2021 Award Winner
Bernadette Vivuya is a Congolese visual journalist and filmmaker based in Goma, Eastern DRC. Vivuya has collaborated with various media, including Equal Times, and has produced video reports for Global Africa Press as well as Deutsche Welle. She is also a member of Women Photograph, the African Women in Photography Database and the African Photojournalism Database. Vivuya reports on issues related to human rights, the environment and the exploitation of raw materials, bearing witness to the resilience of the people in this conflict-affected region. Through her work, she aims to show this reality as it is perceived by the Congolese people, according to their symbols, traditions and cultural references.
Vivuya's winning entry focused on children in Congo working in brutal conditionals within niobium, cassiterite and coltan mines that produce raw materials used in making capacitors for electronic devices. The article, published by Equal Times in 2020, explains how stark poverty forces many children into dangerous working conditions. 
Follow Bernadette at @betty_vivuya
Zainab Bala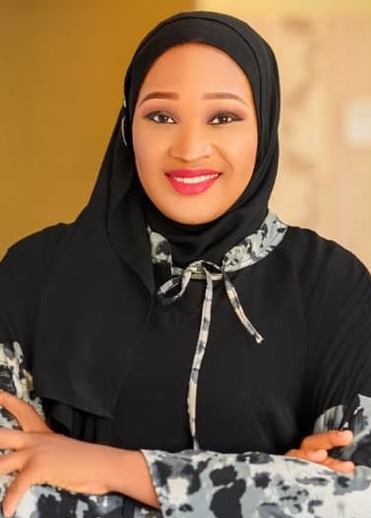 2021 Award Winner
Zainab Bala is a Nigerian broadcast journalist and a journalistic documentary filmmaker based in Abuja, Nigeria. Bala is the founder of The Scoop Nigeria, a digital media platform that aims to amplify the voices of the underrepresented in reporting. Bala has a passion for covering stories about social and human rights issues. She is also a beneficiary of the International Women's Media Foundation Howard G. Buffet Fund for women Journalists.
Bala's gripping 2020 documentary The Almajiri, focused on children in northern Nigeria who left their homes for Islamic education in the nation's capital where they were neglected and abused by their religious teachers. In graphic footage, she showed how some children were restrained in chains and others were forced to beg for food.
Follow Zainab at @Zainab__Bala 
Kiki Mordi
2020 Award Winner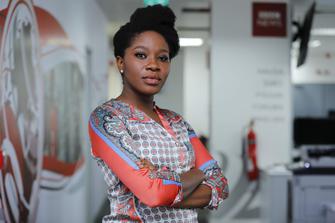 Kiki Mordi is an investigative journalist, documentary filmmaker, and advocate for gender equality. 
She worked as a radio presenter for six years before transitioning into investigative journalism. During her time on the radio, she served as the Head of Presenting of a local radio station dedicated to women for two years, hosting the critically acclaimed, Woman Agenda, which played host to some of the finest women in leadership. 
In her 2019 explosive work with BBC Africa Eye, she uncovers sexual harassment in West African Schools in the investigative film, "Sex For Grades". The documentary went on to get awards and nominations including a nomination for an International Emmy Award in the Current Affairs category.
She continues to make an impact as a founding member of the Feminist Coalition, a group of Nigerian women internationally recognized for championing equality.
Follow her at @Kikimordi.
2019 Award Winner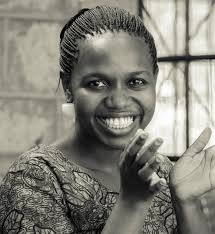 Dorcas Wangira is a journalist passionate about telling science and human interest stories.
She is a Features reporter working with Citizen Television, Kenya's leading TV network. She previously worked as a Special Projects reporter and news correspondent for KTN NEWS, Kenya's only 24-hour news network.
Wangira believes in the power of the human spirit and amplifying the voices of those often left behind and at the fringes of society. She produces Your Story, a weekly segment that airs every Sunday on Citizen TV Prime Time News. Her work explores complex science and social issues in a simple way, putting a human face to every story. 
Her winning report, "The App and The Cut," ran on KTN News in June 2018. In this 25-minute feature, Wangira traveled to communities where girls are forced to undergo the illegal procedure. Wangira tells their stories of helplessness alongside the tale of five high school girls who invented an app to help girls facing the surgery seek help and find rescue centers.
Follow Dorcas at @DeWangira. 
2018 Award Winner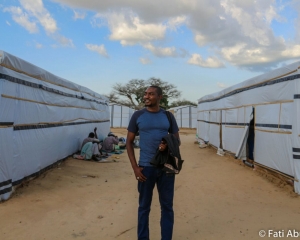 Abubakar Ibrahim, a Nigerian writer and journalist currently works as a news editor at the Daily Trust in Abuja, Nigeria. Ibrahim began his journalism career as an intern at Vanguard Newspaper in Jos from 2006 to 2007. In 2009, he began working at the Daily Trust newspaper as the editor of the arts and ideas pages. Ibrahim has also completed extensive reports in South Korea, Germany, Poland and Colombia.
In addition, Ibrahim has written two books. His novel, "Season of Crimson Blossoms" won the 2016 NLNG Nigeria Prize for Literature. His other book, "The Whispering Trees," comprises short stories. It was shortlisted for the Caine Prize for African Writing and longlisted for the Etisalat Prize for Literature. In 2014, Ibrahim's name made it to the Hay Festival's Africa39 list.
Abubakar won the award for his story "All That Was Familiar". 
Follow Abubakar at @Moonchild509.
2017 Award Winner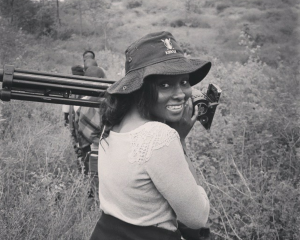 Mercy Juma is a broadcast journalist at BBC Africa in Nairobi, Kenya. She is a passionate storyteller, who reports on vital health and science issues from maternal and child health, to sexual and reproductive health and the environment. Until recently, she was a senior health and science reporter at the Daily Nation newspaper and NTV, its sister station.
In 2015, Juma was among the four Dag Hammarskjold U.N. Fellows worldwide selected to cover the U.N. General Assembly in New York for three months, where she reported on the adoption of the Sustainable Development Goals.
Mercy won the award for her story "Teen Mums of Kwale".
Follow Mercy at @MercyJuma_.