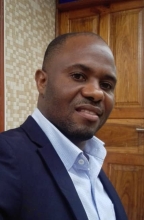 Abdallah Msuya
Country: Tanzania
Media Organization: The Tanzania Standard (Newspapers) Limited
Story proposal:  Msuya has taken an interest in economic development in Tanzania, and the country's growth has sharply increased car ownership. With the rise of motor vehicles on the road, traffic injuries are one of the leading causes of death among children. The use of child car seats is still very low among car owners possibly due to lack of safety awareness and, of course, the perceived high cost of installing the child car seat systems. Therefore, Msuya plans to write an article that will debate the need to amend the country's Road Traffic Act of 1973 to make it mandatory for car owners to fit their vehicles with child restraints with the view of increasing the rate of usage.
Abdallah Msuya is a senior journalist, who is working for Daily News, the oldest, state-owned English-language newspaper in Tanzania. He joined the Daily News in 2007 as trainee reporter shortly after completing a bachelor's degree in mass communication at the University of Dar es Salaam (School of Journalism and Mass Communication) in the same year. 
His educational background in mass communication at the University of Dar es Salaam and development journalism at the Indian Institute of Mass Communication, Delhi, India, as well as short trainings in investigative journalism, gender issues, child rights, road safety, and data journalism has given him a broad base from which to approach many topics. 
For three years, he was privileged to be trained on road safety issues. It helped him develop a great interest, understanding and skills to report on a wide range of road safety-related topics such as policies, laws, road users' behavior, enforcement, and key risk factors. Outside of work, he enjoys spending time with family and friends, reading, watching movies and football games as well as traveling.
Stories produced through fellowship: UN approves Dar's road safety project; Bloomberg injects over 550BN/- for road safety; Ambitious road deaths cutting target gets nod; Over 100 countries in drive to tame road carnage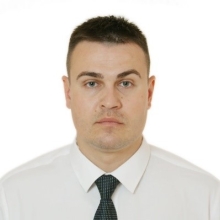 Andrii Bystrov
Country: Ukraine
Media Organization: Ukraine TV Channel
Story proposal:  Bystrov's project will cover the issues of road improvements in Ukraine based on automated photo and video fixation cameras designed to catch speeding. The aim of Bystrov's research is to show a connection between the reduced speed and the accident rate, as well as to demonstrate the whole process of installing the cameras with photo fixation on Ukrainian roads.
Andrii Bystrov is an editor at the Ukraine Television Channel. Bystrov started his career in 2006 as a journalist for the car magazine, Test Drive. Following this, he became an editor for Svit TV and then a correspondent for First Automotive TV Channel. Prior to his current position, he was the editor of a morning show titleed "Breakfast with 1+1" (1+1 Media).
His work, which often consisted of covering road safety legislation, prepared him well for ICFJ's Journalists' Fellowship and Workshop on Road Safety. The fellowship allowed him to attend the World Health Organization's (WHO) Global High-Level Conference on Road Safety in Brasilia, Brazil (2015). Andrii Bystrov has been honored as "Journalist of the Month" by ICFJ's international journalists' Network. 
Bystrov has bachelor's and master's degrees from the National Aviation University in Kyiv. He has also graduated from the School for Journalists and Media Practitioners "Journalism in the Digital Age" at the Centre for Media Pluralism and Media Freedom of the European University Institute; Florence, Italy.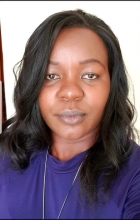 Beatrice Obwocha
Country: Kenya
Media Organization: Road Safety Hub
Story proposal: Obwocha plans to report on the achievements of the "U.N. Decade of Action for Road Safety, 2011–2020" by using infographics, focusing on traffic deaths and injuries in Africa as well as the adoption of laws and policies by countries around the world.
Beatrice Obwocha is the editor of Road Safety Hub, a website focused on road safety, and based in Nairobi, Kenya. She previously worked as online subeditor for the Nation Media Group in Kenya and with Standard Group Limited as a reporter and online subeditor. She has a bachelor's degree in communication science from the University of South Africa. 
Obwocha has researched and published a report on road safety released in March 2018 titled "At a Crossroads: The Politics of Road Safety in Nairobi," which explored the challenges to improving road safety in Nairobi and the way forward. Beatrice has been involved in training of journalists on road safety reporting under the WHO/BIGR fellowship for journalists' program in Tanzania. She also covered the WHO's 2015 Second International Road Safety Conference in Brazil as a fellow with the International Center for Journalists. She also participated in a four-month training on road safety sponsored by WHO and Internews in Nairobi, which inspired her to write a series of stories on road safety for The Daily Nation.
Stories produced through fellowship: The Stockholm Declaration; Global leaders call for unified action to prevent traffic deaths; New report prescribes 'speed vaccine' to prevent child deaths on roads; Nissan Hardbody vs Navara crash test reveals double standard on vehicle safety in Africa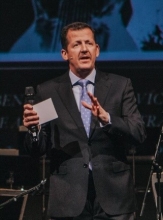 Carlos Maria Garcia-Hirschfeld
Country: Spain
Media Organization: La Nuez Producciones Audiovisuales, S.L.
Story proposal:  Garcia-Hirschfeld will produce content based on "caught on camera" videos. For example, people driving while using their cellphones; drivers, cyclists and moto-bikers passing red traffic lights and stop signals.
Carlos García-Hirschfeld (Malaga, 1964) is an entrepreneur, TV producer, journalist and TV presenter. He holds a degree in journalism from the Universidad Complutense of Madrid. His professional career began in 1987 at Antena 3 Radio. Later he joined Cadena Cope, and in November 1989 he became a member of the founding team of Antena 3 Television. There, he presented and directed the news bulletins and launched programs such as "Impacto TV," "Noche de Impacto" and "Webteve." In 2004, he joined Telemadrid to direct and present "Fútbol es Fútbol" and created the two companies of which he is now CEO: La Nuez Producciones and Nextream Televisión. 
In recent years, he has produced 146 episodes for the road safety program "Seguridad Vital" for TVE1. Previously, he developed various programs for Canal+, TVE, Teledeporte and Canal Panda. As the CEO of Nextream, he has produced event recordings and broadcasts via television and internet streaming during recent years. 
He writes weekly in his blog. He is the author of a book titled "Bricolaje para Manazas." He has been professor at Universidad Nebrija and Centro Universitario Villanueva for nine years.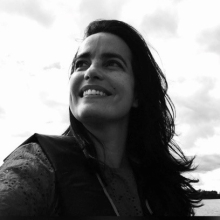 Claudia Malini Gaigher Bucker
Country: Brazil
Media Organization: Televisão Morena LTDA.; Rede Matogrossense de Comunicação
Story proposal: Gaigher will show how traffic and transportation in cities need to be designed with health and changing mobility patterns in mind. 
Claudia Gaigher graduated in journalism from the Federal University of Espiritu Santo. She has been working as a TV reporter for 25 years in affiliated companies of Rede Globo, the second-largest television company in the world and the largest in Latin America. She began her career at Rede Gazeta de Comunicação. Three years later, after her graduation and at the request of Rede Globo, she joined the group of reporters who report to national newspapers. Since 1998, she has worked at Rede Matogrossense de Televisão, the largest television broadcaster in central-west Brazil and an affiliate of Rede Globo, as a national network reporter.
Her main areas of interest have always been the environment, sustainability and social issues that affect people's lives in the countryside and cities. Two-time winner of the Grande Prêmio Ayrton Senna de Jornalismo, winner of the Prêmio Ethos de Jornalismo, state and internal awards within Rede Globo. Among the winning articles is a report on lack of schools in the Pantanal, where dozens of children worked in the wetlands without any health care or education. After the media coverage, the Brazilian government and businesspeople invested in building schools along the Pantanal rivers. Today there are more than 10 schools where approximately 350 children, women, and adolescents study on a semi-boarding basis or full time in one of the most important Brazilian biomes.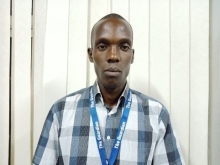 Crispin Gerald Shoo
Country: Tanzania
Media Organization: The Guardian Limited
Story proposal:  Gerald Shoo's story proposal delves into the consequences of the lack of proper road infrastructure and gaps in the legal framework. Shoo will assess how it puts cyclists at a higher risk of road crashes.
Crispin Gerald Shoo has a bachelor's degree in mass communication from Tumaini University Dar es Salaam College and has been working as a journalist for five years at The Guardian Limited in Dar es Salaam, Tanzania.
Stories produced through fellowship: Road safety conference pledges to ensure vehicles meets standards 2030; Bloomberg Philanthropies announces new US$240m support for Road Safety; World leaders tasked to incorporate safety system to reduce road crash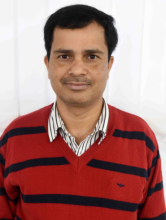 Dipak Dash
Country: India
Media Organization: The Times of India
Story proposal: Dash will work to uncover how the best driving-test practices are conducted across the globe. In India, most drivers obtain licenses even without being tested. Dash will also explore how to reduce fatalities involving two-wheelers, which account for almost one-third of road fatalities.
Dipak Dash is a career journalist from India who has spent over a decade writing about civic issues, public health and infrastructure sectors in India's largest-selling English-language newspaper, The Times of India. Born in 1975 in a teacher's family in a village in Odisha, he went to local school. Then he graduated from an MPC College, Baripada, in political science (Hons) and sociology in 1996. He decided to pursue journalism while watching a famous Hindi serial "Reporter," which was about a young journalist unearthing wrongdoings. 
Dash has covered several issues including the large-scale violation of environmental norms for mining in Aravalis, one of the oldest mining ranges. The Indian Supreme Court took cognizance of his exclusive report "Once a Lake, Now a Cricket Ground," and the long campaign resulted in the apex court banning unsustainable mining. He also singlehandedly fought against the real estate lobby, which eyed a sacred grove called Mangarbani, near Delhi, and his six-year fight forced the government to declare it a "no construction zone." 
The Supreme Court, in December 2018, took cognizance of his exclusive report "Potholes Killed 3,597 Across India in 2017, Terror, 803," and passed an order asking all states to act. 
Dash likes singing, swimming and acting. He has received awards for road safety reporting.
Stories produced through fellowship: More Maharashtra cities likely to get Bloomberg assistance for safer roads; Swedish king's '16 is still not zero' statement on children dying in road crashes stumps Indian delegation; Road deaths decreased in 2019, new MV Act may have helped; In next few months, India to get advisory board on road safety; 'India has to put in Rs 76k crore more a year to cut road deaths by 50%'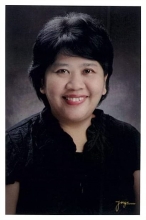 Elly Burhaini Faizal
Country: Indonesia
Media Organization: The Jakarta Post
Story proposal: Faizal will take a closer look at how Indonesian traffic and health management can integrate to provide timely and effective post-crash emergency care services. Faizal deduces that many road-traffic crash victims die because of the delay in emergency care, either due to slow responses or poorly integrated emergency care services. Given that Indonesia still has record high traffic accident rates; Faizal believes it is imperative for emergency medical responses to be timely and efficient. 
Faizal is a journalist with the Jakarta Post, she started her career with this English-language daily newspaper in April 2010. She obtained her bachelor's degree in communication studies at the University of Diponegoro in Semarang, Central Java, in 1997 and graduated with her master's degree in journalism from Ateneo de Manila University in the Philippines in 2016. 
She is currently a manager of the Post's Production Unit,  where her daily responsibility is to check all story materials before handing them to the printing house. As a journalist, Faizal is deeply interested in covering health issues because they are related to efforts to improve the quality of human life. Road safety is one of most pressing health issues, including high infant and maternal mortality rates, with the double burden of diseases and rapid population growth, that her country is now dealing with. 
To deepen her knowledge on road safety issues, she participated in International Transport Forum's Media Travel Programme, Leipzig, Germany, –in May 2016. She was also selected to attend Covering Road Safety in the Southeast Asia Region – World Health Organization (WHO), implemented by the International Center for Journalists (ICFJ), in Colombo, Sri Lanka, in December 2016. Apart from road safety issues, she expanded her knowledge on general health issues, such as disease prevention and control and population and demography, through her participation in several global events, such as the World Innovation Summit for Health (WISH), held in Qatar, in November 2016, and the UNFPA Asia-Pacific Media and Communications Workshop in October 2018 in Bangkok, Thailand. 
Stories produced through fellowship: Stockholm Declaration pathway toward 2030 global goals on road safety; UN calls on nations to make roads safer; Declaration pathway toward global road safety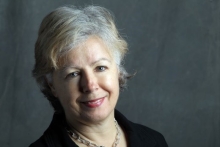 Gladys Elizabeth Payne
Country: Canada
Media Organization: The Ottawa Citizen 
Story proposal:  Payne proposes two stories on Vision Zero. One will examine its history and what has been achieved, with a focus on Sweden and Norway. Payne's second story will cover attempts to introduce Vision Zero concepts in Canadian cities and why they have not achieved stated goals; in fact, in some cases, deaths are going up.
Elizabeth Payne is a veteran journalist who has won numerous awards for her reporting on subjects ranging from the return of midwives to remote Inuit communities and the success of the Canadian-developed Ebola vaccine. She has specialized in reporting on health and safety issues in recent years. 
In 2019, she was a lead reporter covering a deadly transit bus crash in Ottawa that left three people dead and 23 injured, including a number who later required amputations. She was part of a team that covered breaking news when the accident happened during rush hour on a bitterly cold Friday in January. Her ongoing reporting uncovered the concerns of families affected by an earlier deadly bus crash and a federal transport watchdog who contended that too little had been done to protect bus passengers in Canada. 
She has been awarded numerous fellowships allowing her to travel the world to write about issues that resonate for her newspaper's readers in Canada. 
Stories produced through fellowship: Canada's low profile on traffic safety raises eyebrows at international conference; The future of vehicle speed control could be digitized; 'These are real people not statistics': 3,700 people die daily in traffic as countries commit to reducing deaths; 'Not getting better: Many have embraced Vision Zero in Canada, so why aren't we achieving more?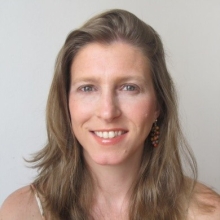 Jesica Alicia Mateu
Country: Argentina
Media Organization: BAE Negocios 
Story proposal: In Latin America, cars are more expensive yet less safe than cars sold in Europe. Mateu will investigate why and how other countries have higher safety standards. In addition, Mateu will try to measure how many deaths and serious injuries can be avoided with safer cars.
In recent years, Mateu has been collaborating as journalist and/or editor with different newspapers and magazines and developing content for different companies and organizations. She has combined maternity and professional roles as she wished, as well as having new professional challenges. Since 2013, she has managed to get into health journalism and began to collaborate with La Voz del Interior newspaper with articles about prevention, psychology and road safety, among other topics. 
She also started to collaborate for BAE Negocios, another prestigious Argentine newspaper, covering business and current affairs. And she has created and edited a health magazine for the affiliates of a health insurance company. 
Since January 2018, she has been editor of the internal communication magazine of a well-known Buenos Aires hospital. In addition, she collaborates with a communication agency where she edits a newsletter about road safety and sustainable transport. Suggesting new ideas, messages and communication strategies that could help others is both a passion and a responsibility for her.
Stories produced through fellowship: World leaders meet in Sweden to discuss effective road safety solutions; A pain that does not stop, but becomes action; Solutions for Argentina to have safer cars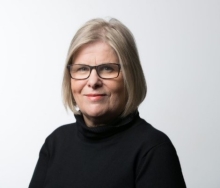 Julie Power
Country: Australia
Media Organization: The Sydney Morning Herald, Nine News
Story proposal:  In New South Wales, Australia's most populous state, speeding accounts for about 40% of fatalities and 20% of serious injuries. Speed killed 730 people in the past four years, yet any recommendation to lower the speed limit faces vigorous and factually incorrect attacks. Power will seek evidence on how other countries have changed attitudes and saved lives.
Julie Power is an experienced senior journalist who reports from the heart and with humanity, backed by facts and expert voices. Commending Power's reporting, the editor of The Sydney Morning Herald, Lisa Davies, wrote to readers recently singling out Power's work, saying her writing was always caring and careful. 
A reporter for 30 years, Power says she is "anything but jaded" and as a senior reporter she has more freedom to report on issues that she is passionate about. Since returning to Australia after living in the United States for many years, Power, a senior general reporter, has carved a niche as she reports on unintentional and intentional injuries for the Sydney Morning Herald in Sydney and other Australian newspapers. These topics often fall into the cracks and don't get the attention they deserve because they don't fit neatly into the health reporting round. 
Her work was recognized with a fellowship to attend Safety 2016. Two years later, the Australian Injury Prevention Network awarded her a fellowship to Safety 2018. In 2019, she was again awarded a fellowship to attend the World Conference on Drowning Prevention in Durban, South Africa. Power is mother to twin sons, nearly 18. 
She loves to garden, cook and read. In her 30 years in journalism, she has worked as a financial and policy reporter in Parliament House Canberra and other states and worked as a press secretary to a federal government minister. In the United States, she edited a range of publications for business executives on marketing, trade and social media.
Stories produced through fellowship: 'Too many badly designed roads': True costs of trauma revealed; 'Issue of inequality': How crashes can cause poverty for generations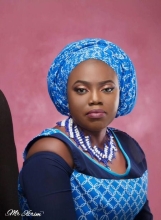 Justina Asishana
Country: Nigeria
Media Organization: The Nation Newspaper
Story proposal:  Asishana plans to observe human and goods overloading in the states of Nigeria. The report will analyze the rate of travelers, the number of passengers that vehicles are supposed to carry and they actually carry, and assess the consequences of commercial vehicle drivers overloading in Nigeria. Asishana aims to propose solutions to these problems as by analyzing the operation of  commercial vehicles in other countries and how these approaches can be adopted in Nigeria. 
Justina Asishana is from the Edo State, Nigeria. She lives and works in Niger State as the state correspondent for The Nation newspaper. She holds a bachelor of science in mass communication from the National Open University of Nigeria (NOUN) and a diploma in mass communication from the Nasarawa State Polytechnic, Lafia.
She had previously worked at the News Nigerian newspaper and Daily NewsWatch newspaper as the Niger State correspondent. She also freelances for an online newspaper, NewsDiary Online, under the pen name "Tina George."
Asishana is a data and investigative journalist who believes data can be used for better understanding in reporting. She is also a fact-checking fellow who works with others in eliminating information disorder in society.
She has done investigations for her media organization, The Nation, as well as the International Center for Investigative Reporting (ICIR), the Wole Soyinka Center for Investigative Journalism (WSCIJ) and Premium Times. She was recently inducted as a Dubawa fact-check fellow and a fellow of the African Science Communication Network, She is the 2019 ONE Champion in Niger State, and was one of the ICFJ 2018 Safety Fellows.
She has embarked on training and building the capacity of journalists, mentoring female communications students in tertiary institutions in Niger State through her initiative, Media Mentors Network.
Asishana is passionate about improving health and ending maternal and child mortality. She is also an advocate for child and human rights. To this day, she is a member of the Coalition of Civil Society and the Media on Maternal, Newborn and Child Health in Minna (COMiN).
Stories produced through fellowship: Why I keep fighting for road safety - Mandela; 80 ministers, deputies for Road Safety Conference in Sweden; Bloomberg philanthropies commits additional $240m to auto crash deaths; Experts call for UN General Assembly on Road Safety; Global Road Safety: We need technology that puts phones off while driving - Nigeria's minister; How safe are New African Model Cars? By Tina George; Why politicians may not commit to road safety, by Amaechi; 'We're not problematic road users'; Monument of shoes: Memories of loved ones lost in road crashes; WHO to heads of state: address road traffic deaths as priority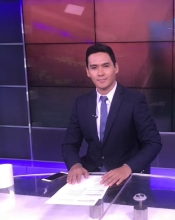 Makoi Popioco
Country: Philippines
Media Organization: CNN Philippines
Story proposal: Popioco plans to focus his stories on reviewing the enforcement of the newly signed Child Restraint Law in the Philippines. The policy, which mandates the use of child restraint systems in vehicles, has yet to be fully implemented as authorities continue to debate its rules and regulations. Popioco will touch on one of the biggest issues the policy is facing: accessibility — how the government will regulate the prices of child restraints and how it would enforce the policy on public utility vehicles such as jeepneys.
Mark Popioco is formerly a news correspondent of CNN Philippines assigned to cover transportation issues. He has produced special reports that criticized road safety and traffic management policies in the Philippines. In 2019, he produced and anchored a "CNN Philippines Presents" special on Manila's traffic gridlock, now considered the world's worst. 
Popioco recently received a postgraduate scholarship from the Australia Awards. He is currently based in Canberra, Australia completing his master of national security policy at the Australian National University, while he continues to contribute to CNN Philippines.
Stories produced through fellowship: WHO official, advocates hope road safety gets urgent attention similar to coronavirus; PH commits to halve road crash fatalities by 2030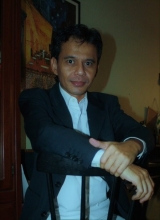 Shahrim Tamrin
Country: Malaysia
Media Organization: Mole.my
Story proposal: Shahrim will explore the alarming rates of road injuries and deaths in Malaysia, particularly among the teenagers and young adults on motorbikes in the last four years. Shahrim will also share some insight on the issues surrounding the increasing trend of underage and unlicensed bikers, as well as the frequent occurrence of road crashes among young motorcyclists.
Shahrim has 19 years of experience working in journalism and communications. He has been involved with various mainstream and online publications, corporate sector, sports body and inter-government service. He started career as a sports journalist with theSunDaily, an English-language newspaper in 1997 before moving to Asian Football Confederation in 2002 and made the comeback into journalism with The Malay Mail in 2008. Later, he became news journalist and automotive writer in the New Straits Times, Berita Harian and theSunDaily. 
At present, Shahrim is a guest columnist and freelance journalist for various news portals, which include an award-winning English-language news portal mole.my and Malaysia's leading satellite news channel in national language, astroawani.com. He has written an abundance of data-driven road safety and public health stories in both English and national language (Malay). He feels that the efforts to raise awareness on public health and focusing on fervent matters related to public safety have been extremely lacking in Malaysia. 
He is a big supporter of a grassroots road safety movement focusing on communities, which include families and children. He wants to see more effort by the authorities on child safety in road transport, a safer path for school kids and better facilities for pedestrians and cyclists. 
Shahrim was part of the ICFJ-WHO Safety 2018 Reporting Fellowship. He has also participated in the regional conference on public safety organized by the U.N. Special Envoy for Road Safety in April 2017. In November 2016, he received a special Award from the ASEAN New Car Assessment Programme for his broad coverage of road safety efforts in Southeast Asia. He was appointed as a board member of Malaysian Institute of Road Safety Research (MIROS) since January last year, and he is the only journalist appointed to the board, which includes road safety experts, academicians, top government officers and industry leaders.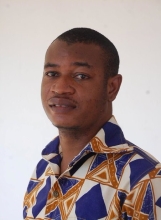 Nelson Nyadror
Country: Ghana
Media Organization: Makenba Broadcasting Company (Diamond FM)
Story proposal:  Nelson's story will investigate the linkages between weaker enforcement of motor traffic laws in Ghana and the soaring number of fatalities and injuries among motorbike riders and passengers without crash helmets.
Nyadror Adanuti Nelson is an award-winning journalist/news producer at Diamond FM. He has gathered over 15 years of experience, reporting and producing development news on issues such as gender and inequality, migration and youth, education, health as well as agriculture and rural development. He thinks that using radio as a tool for development would engage the minds and thoughts of his audiences and further stimulate them to take positive actions while demanding accountability from authorities. 
Nelson's works have won him awards and recognition, including third prize from the Media Foundation for West Africa in its SDGs reporting contest in 2017, the Ghana Journalists Association's award for Best in Development Reporting for 2012, and an award for human-rights stories in 2014. He is also the National Road Safety Commission's radio awards recipient for 2013 and 2015 on road safety reporting among others. 
He has received international fellowships and participated in media training and development leadership programs locally in Ghana as well as in Sierra Leone, Tanzania, Brazil, Nigeria, Netherlands, Canada and the United States, where he participated in the International Visitor Program (Edward R. Murrow Program for Journalists). Nelson participated in the 5th World Summit on Media for Children in South Africa, courtesy of UNICEF in 2007 and was earlier selected as one of the speakers at the Youth Media Development Forum, which brought together actors in youth media around the globe to Bamako, Mali, hosted by Plan International in 2006.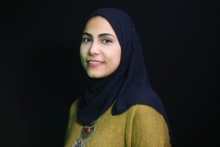 Nourhan Kandil
Country: Egypt
Media Organization: Egypt Today Magazine
Story proposal:  Kandil's story will examine whether Cairo's roads are prepared for adoption of a recent governmental initiative encouraging students and citizens to cycle instead of using other means of transportation. Kandil will evaluate whether the streets of the capital are ready to sustain this augmented number of bicycles in terms of infrastructure and safety measures.
Nourhan Kandil is a bilingual journalist and digital storyteller. She is a manager at Egypt Today magazine's English-language website, where she is tasked with curating the website content and assigning reporters. She also writes for Youm7 newspaper and website (in Arabic). Follow-up stories on human-interest topics, business and foreign news are usually part of her daily pitches with regard to the impact of regional developments on Egypt's policies. She also contributes to the magazine with in-depth features on road safety, environment, energy, development in Africa, and infrastructure. 
Her areas of coverage also include politics, travel, and arts and culture. She developed good research skills over the course of her master's study in international journalism, when she explored news frames employed by Asian newspapers while covering the Arab Spring revolutions. Throughout her eight-year career, she gained multimedia skills; she takes photos and video herself, as she believes in the power of visual content in sending a full message. 
She has reported on international events, when she was selected to reporting fellowships in Japan (2019), United States (2018), Spain (2018), Brazil (2015), and Italy (2014).
Stories produced through fellowship: Egypt shows strong leadership, progress in transport system: Swedish Min.; Egypt 'our largest client in MENA' with important energy, transport portfolio: World Bank VP Makhtar Diop; UN envoy 'impressed' by Egypt's 'strong effort' on road safety amid growing population; 'Enough is enough': Egyptian Omnia El Omrani calls for youth engagement in road safety crisis; In pics: World leaders call for urgent action plans on road safety in Stockholm; Equatoguinean Minister say ties with Egypt 'strong', Arab Contractors builds our roads; WHO expert hopes road safety gets similar world attention as coronavirus; Sweden halved road deaths by 'Vision Zero,' ready to cooperate with Egypt: Amb.; Swedish Transport Minister praises Egypt's ability to improve road safety ... Thomas Eneroth for "The Seventh Day": Stockholm is ready to share its "zero vision" experience to reduce the number of deaths ... and the Egyptian experience in the transport sector is successful; An International Tribute to Egypt's Achievement in "Road Safety" at the Stockholm Conference ... Vice President of the World Bank for "The Seventh Day": Transportation is an important part of our portfolio in Egypt .. and an UN envoy: Cairo is making a great effort ... and "Omrania's wish" grabs attention with her word; Vice President of the World Bank for the seventh day: Egypt is our biggest customer in the region; United Nations Road Safety Envoy for the seventh day: Admire Egypt's great effort amid huge population density; Egyptian Omnia El Omrani dazzles the participants with the "Road Safety Summit" in Stockholm; African Union Structure Commission: Our continent is a spark of hope and we have plans to develop transport; A global summit to combat "road accidents" with the participation of Egypt .. and world ministers calling for urgent action; WHO expert: I hope road safety gets global attention like SKp; Equatorial Guinea's Housing Minister: Egypt has achieved a lot in improving road safety in Africa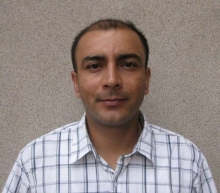 Surendra Sharma Phuyal
Country: Nepal
Media Organization: BBC World Service
Story proposal:  Phuyal's stories will discuss the way forward for Nepal, following a year of nearly 2,800 road-related deaths. Phuyal will identify five lessons he believes can be learned from the past decade.  
Surendra Phuyal, 43, is a bilingual, multimedia journalist associated with the BBC World Service (BBC Nepali), based in Kathmandu. Born and raised in Kathmandu, he started his career as a reporter for The Kathmandu Post and worked as a Staff Writer (Alfred Friendly Press Fellow) for the Pittsburgh Post-Gazette in the United States before becoming The Kathmandu Post's New Delhi bureau chief – Nepal's first foreign correspondent. He holds a bachelor's degree in journalism and mass communication and a master's degree in anthropology and sociology from Tribhuvan University in Kathmandu. 
Familiar with topics and current affairs in Nepal and the region, his strength lies in social, environmental and Himalayan issues, including climate change and its continuing impact on life. In his career spanning 21 years, he has won a number of awards/fellowships including the Kantipur Journalism Award, 2002; Nepal Tourism Board's Travel Writer of the Year award, 2001; Panos South Asia Environment Fellowship, Nepal, 2002; and Spring Jefferson Fellowship, Hawaii, 2008; ICFJ Road Safety Fellowship, 2015.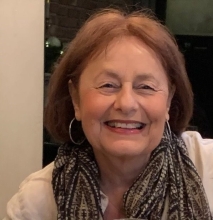 Tanya Mohn
Country: United States
Media Organization: Freelance
Story proposal:  Mohn has long been interested in Sweden's Vision Zero initiative and its impact globally. Mohn's article will provide an overview of the country's accomplishments, how and why it works, and how it has gathered momentum and spread to different nations around the world, including the United States. Mohn's reporting will detail the elements of a safe system's approach that accounts for human error as well as a snapshot of other countries' research and progress. 
Tanya Mohn has covered road safety since 2007, as a regular contributor to The New York Times and Forbes, and for NBC News, Today.com, the BBC and other news organizations. Recent reporting for The Times includes "Study-Abroad Programs Address a Risk: Road Fatalities," about the challenges students face overseas and how to avoid traffic crashes; and "Thinking of Renting a Car in the Yucatán? Think Twice," which detailed uneven global vehicle safety standards and tips for getting a car when traveling. 
Her story "Reading This While Walking? In Honolulu, It Could Cost You," garnered international attention for its focus on new initiatives to combat the growing danger of distracted walking. "The Dutch Reach: A No-Tech Way to Save Bicyclists' Lives" described how a simple change in the way people get out of cars can prevent "doorings" that may result in serious injury and death. Forbes articles highlight studies on topics such as the safest cars on the market, dangers posed by speed increases, and the push for better headlights. 
Mohn was a recipient of: a 2016 International Center for Journalists' World Health Organization Safety Reporting Fellowship to attend the "World Conference on Injury Prevention and Safety Promotion" in Tampere, Finland; a 2017 award for road safety reporting from the Association for Safe International Road Travel (ASIRT); and a 2019 International Transport Forum Media Program Fellowship to attend the Forum's annual summit in Leipzig, Germany. 
Stories produced through fellowship: Every 24 Seconds Someone Dies On The World's; Bloomberg Philanthropies Gives $240 Million To Do Something About It; E-scooters and e-bikes - The future of mobility or safety risks on wheels?