The 2016 Safety Reporting Fellows: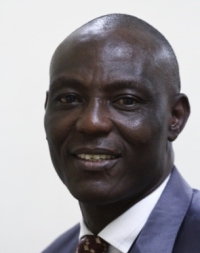 Solomon Adebayo
Media Organization: Radio Nigeria
Country: Nigeria
Story Proposal: Adebayo would like to focus on three stories. His first story covers car accidents caused by flat tires and best solutions to address this common issue in Nigeria. His second story covers the main causes of car accidents in Nigeria. His third story covers the Nigerian government's lack of action in preventing injuries and death.
Solomon Adebayo is an investigative reporter and editor with Radio Nigeria. Previously, he worked as an editor and reporter for the Diet Newspaper as where he covered politics and the environment. As an investigative reporter, he wrote numerous reports, exposing corruption and human rights violations; his investigative work led to immediate government action. He won several national and international awards for professional excellence including: three time winner of the Wole Soyinka Awards for Investigative Reporting , five time winner of the Diamond Award for Media Excellence Radio Reporter of the Year, three time winner of the National Media Merit Award, winner of Africa Broadcasters Most Valuable Investigative Reporter Award, and Nigeria Broadcasting Best Investigative Reporter Award.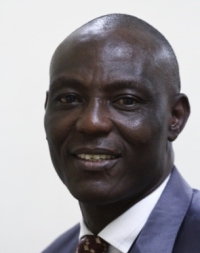 Jalaluddin Babar
Media Organization: Senior Assignment Editor, Samma TV
Country: Pakistan
Story Proposal: Babar's story covers the dangers of electric polls in Pakistan. Many residents are uninformed of these electric polls, and as a result, several people have died. This story calls for greater transparency between government officials and residents in these communities.
Jalaluddin Babar is the Senior Assignment Editor of Samma TV. Previously, he served as a News Producer where he earned a lot of respect and love for his profession. He has strengthened his journalistic skills throughout his professional career and in 2013 was a nominee for the One Young World Conference in South Africa. He is the father of two kids and his hobbies include gardening and playing cricket.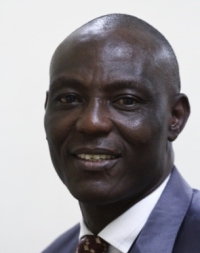 Andrii Bystrov
Media Organization: Editor, Ukraine TV Channel
Country: Ukraine
Story Proposal: Bystrov's story covers mandatory first aid training in driver's education. Through television programs and social media this story aims to highlight the benefits of driver's first aid training.
Andrii Bystrov is an editor at the Ukraine Television Channel. Bystrov started his career in 2006 as a journalist for the car magazine, Test Drive. Following this, he became an editor for Svit TV and then a correspondent for First Automotive TV Channel. Prior to his current position, he was the editor of a morning show titled "Breakfast with 1+1" (1+1 Media). His work, which often consisted of covering road safety legislation, prepared him well for ICFJ's Journalists' Fellowship and Workshop on Road Safety, which he discovered on IJNet's opportunities section. The fellowship allowed him to attend the World Health Organization (WHO)'s Global High-Level Conference on Road Safety in Brasília, Brazil (2015). Andrii Bystrov - Journalist of the month (IJnet.org). Bystrov also trains the next generation of journalists at the SOM, School of Media in Kyiv, where he is a co-founder and journalism lecturer. Bystrov recently graduated from the School for Journalists and Media Practitioners "Journalism in the Digital Age" at the Centre for Media Pluralism and Media Freedom of the European University Institute, Firenze (Italy). He also has bachelor's and master's degrees from the National Aviation University in Kyiv.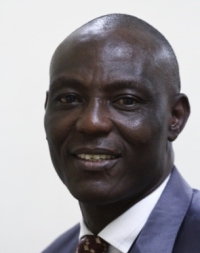 Rungthip Chotnapalai, PhD
Media Organization: News Anchor, Thai TV Channel 3
Country: Thailand
Story Proposal: Chotnapalai's story covers the need for greater road safety and traffic law enforcement in Thailand. She also calls on the public to work together in targeting this issue.
Rungthip Chotnapalai is a news anchor hosting AEC Plus weekday's News Program at Thai TV Channel 3 in Bangkok. Chotnapalai started as a business news anchor at ITV in Bangkok, and then moved to Thailand Public Broadcasting Services as editor and news anchor. She also teaches several media study classes at universities in Thailand. Chotnapalai holds a bachelor's degree in mass communication from Chulalongkorn University, a master's degree in media studies from the New School for Social Research, a Master of Research in media and communications from the University of London, and a master's degree and PhD in sociology and media theory from Osaka University.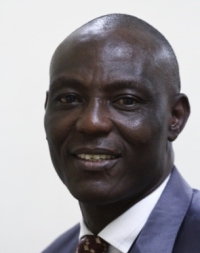 Dinna Louise C. Dayao
Media Organization: Freelance Journalist
Country: Philippines
Story Proposal: Through the use of digital tools and social media, Dayao's story aims to spark a public conversation on road safety concerns and car crashes in the Philippines. She hopes to use crowdsourcing as a tool to track data surrounding car crashes. This information will be updated on a weekly basis and available online and in print. Furthermore, letters will be sent to public officials, calling for action.
Dinna Louise C. Dayao is an experienced writer,editor, and a published author,who works in in Manila, Philippines. She is one of 10 Filipino journalists who participated in this year's Bloomberg Initiative-Global Road Safety Media Fellowship implemented by the World Health Organization, the Department of Transportation, and VERA Files. Dinna also completed the online course, "Doing Journalism With Data: First Steps, Skills and Tools," organized by the European Journalism Centre in 2014.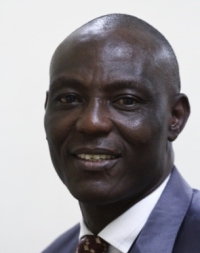 Ricardo Gonzalez
Media Organization: Telecorporación Salvadoreña
Country: El Salvador
Story Proposal: Gonzalez Lara's story covers a person's life after a serious accident. He incorporates infographics to highlight the cost of accidents and the most common injuries in El Salvador. TV programs and social media will be used to spread awareness.
Ricardo Gonzalez has a degree in communications and public relations at the Universidad Tecnológica de El Salvador. He has 12 years of experience in written and broadcast journalism. From 2004 to 2012 he worked for the newspaper Mas. He also worked for Canal 12 on El Salvador the third major TV station in El Salvador. In late 2012 he worked at Telecorporación Salvadoreña, a prominent television station in El Salvador. He has 5 years of experience in investigative journalism with a focus on health, road safety, and economy. . His work also , includes international coverage in Mexico, Costa Rica, and Brazil. In 2013 he received an award from the Association of Journalists of El Salvador for the series "The human right to water" and in 2014 and 2015 received awards from World Vision for his coverage of children in El Salvador.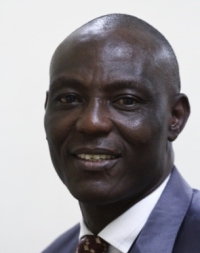 Samuel Hinneh
Media Organization: Allied News ltd/Daily Dispatch Newspaper,
Country: Ghana
Story Proposal: Hinneh's story calls for a more efficient public transportation system that reduces traffic and highlights the issue of driver and pedestrian fatalities. He will showcase this story through print publication and online media platforms.
Samuel Hinneh is currently working at Allied News Limited as a full time journalist, a publisher for the Daily Dispatch Newspaper, one of the leading political and research-based newspapers in Ghana. As a senior reporter, he primarily covers development issues including health and the environment. He is also a freelance journalist for SciDev.Net, UK, a leading source of reliable and authoritative news which covers a range of topics from science, andtechnology, to global development. In addition, Samuel acts as a columnist/freelancer for Ghana's most popular website, GhanaWeb.com, among other online media organisations in Ghana. In 2013, he received the Netherlands Fellowship Programme to study International Communication, Journalism Specialisation at the Christian University of Applied Science (CHE), Ede, the Netherlands. Samuel has won media fellowships such as Biosciences for Farming in Africa (B4FA) media fellowship programme, and theAfrica Means Business Fellowship. He also has covered numerous international conferences including the 3rd UN Financing for Development Conference 2015 in Ethiopia, G20 Leaders 2014 Summit in Australia, World Food Prize and Borlaug Dialogue 2013 in USA, and the Safety 2012 World Conference - 11th World Conference on Injury Prevention and Safety Promotion.
He has a bachelor's degree in rural and community development from the Presbyterian University College, Ghana and a diploma in communication studies from African University College of Communications, and has attended training programs organized by Thomson Reuters Foundation, South African Institute of International Affairs (SAIIA), and Internews USA.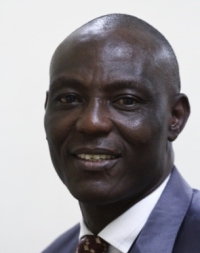 Fahad Malik Jjingo
Media Organization: Daily Monitor Newspaper
Country: Uganda
Story Proposal: Jjingo's story calls for greater enforcement of traffic laws in Uganda. Through social media platforms and interviews with the public, he hopes to engage citizens in addressing this issue.
Fahad Malik Jjingo is a reporter at Daily Monitor Newspaper, an independent media house in Uganda with two radio stations KFM and DEMBE FM.While studying mass communications at Kampala University, Fahad started his professional career in 2011 as a journalist for KFM radio. In 2012 he wrote stories for Uganda Radio Network, an online News agency in Uganda.In 2013 Fahad Joined Daily Monitor Newspaper as a freelance journalist based in Masaka district. In 2013 Fahad received a bachelor's degree in mass communications from Kampala University.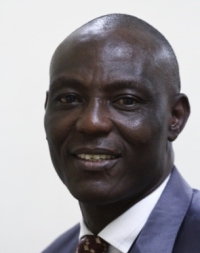 Pankag Karmakar
Media Organization: The Daily Star
Country: Bangladesh
Story Proposal: Karmakar's story highlights the issue of reckless driving and unregistered vehicles and calls for roadside trauma centers.
Since 2009, Pankag Karmakar has worked as a reporter at The Daily Star, the leading English-language newspaper in Bangladesh. He has covered road transports and safety issues for the last couple of years. Pankag has Bachelor's and Master's degrees in Mass Communications and Journalism from the University of Dhaka in Bangladesh. He has covered over dozens of international conferences both at home and abroad. He has joined trainings and workshops including: "News Feature Writing", "Ethical Reporting on and for Children", and "Election Campaign Financing", organized by different local and international organizations.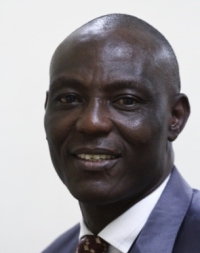 Xin Mao
Media Organization: Ningbo Radio and Television
Country: China
Story Proposal: Xin's story highlights car crashes as a global crisis. She reveals that car crashes hinder sustainable development and lead to devastating economic consequences. She also wants to investigate the impact of driverless cars.
Xin Mao is a traffic radio host for Ningbo Radio and Television. Currently, Xin Mao is the director of the program, "host dream factory". She helps promote the channel's brand, expand programs, and increase funding for advertisements. As a radio host, she collaborated with the Ningbo Municipal Committee of the Communist Youth League and Shanghai GM Chevrolet and played a pivotal role in organizing the "thumb culture convention". She also made the logo for FM939 which was printed in 100 shelters in Ningbo. Last year Xin Mao was awarded the title, "Ningbo public bicycle endorser" by the Bureau of Ningbo Public Transport Management. This year, she participated in the Asia Pacific Conference on road safety and was one of the first journalists to cover the "road safety seminar on media."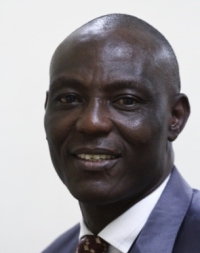 Tanya Mohn
Media Organization: Freelance
Country: USA
Story Proposal: Mohn's story highlights the risks study abroad students face when travelling in a foreign country. This article calls study abroad programs to better educate prospective study abroad students, especially young students, on the risks of travelling abroad. This article will be published in print and online.
Tanya Mohn is a regular contributor to The New York Times and Forbes, writing breaking news and feature stories on business, travel and culture, and road safety. Mohn's work has appeared in many Times sections and editions, including: Business, Sunday Review, Automobiles, The International New York Times, and on the reported blogs Wheels and In Transit. For Forbes, Mohn writes about road safety and consumer travel issues. Her work has also been published on NBC News, BBC, Yahoo, MSN, AOL's DailyFinance, and in the magazines Afar and Scientific American Explorations. Prior to her print career, Mohn worked in television news and documentary film production for PBS, HBO, CNBC, and ABC News.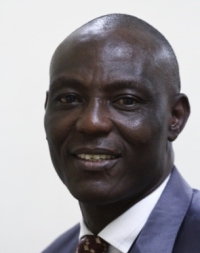 Jeckonia Otieno Okoth
Media Organization: Standard Newspaper
Country: Kenya
Story Proposal: Okoth's story covers the national and individual cost of car crashes in Kenya, Kenya's lack of public transportation, and the travel risks Kenyan school children face.
Jeckonia Otieno Okoth is an accomplished science journalist who writes for the Standard Newspaper in Nairobi. Today he works in the newsroom, reporting on health and environment. In 2014 he was the health print journalist of the year (Annual Journalism Excellence Awards) and was a finalist in the Kurt Schork Awards, for his report on the Tana Delta conflict. He has passion for journalism with special interests in road safety and reproductive health.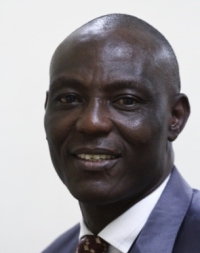 Julie Power
Media Organization: The Sydney Morning Herald, The Sun Herald
Country: Australia
Story Proposal: Power's story covers a fatal car accident involving five teenagers from Australia. She plans to showcase this story online and in print and will incorporate videos and audio to engage readers. She hopes to investigate the environmental factors that increase the chances of reckless driving and car accidents and what we can do to combat this issue.
Julie Power is a senior print and online reporter with The Sydney Morning Herald and The Sun-Herald, owned by Australia's Fairfax Media. A reporter for more than 25 years, Julie has lived and worked in Australia, the United States, and France. In Australia, she began her career with Australia's leading financial newspaper, the Australian Financial Review, covering politics and business in Sydney, Adelaide, and Parliament House, Canberra. She later worked as a press secretary to a federal government minister. In the United States, Julie was an editor of a range of business and marketing publications.
In addition to writing features and covering breaking news, Julie covers a range of safety and public health issues such as indigenous health, fetal alcohol syndrome, and road and water safety. Julie is the mother of two beautiful teenagers, twin boys aged 14, and lives in Sydney's northern suburbs where she enjoys cooking, reading, gardening, and not enough exercise.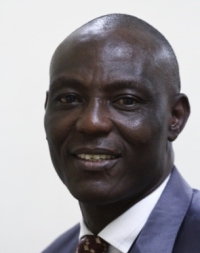 Abdul Rahoof Kaliyarakath Kakatharayil
Media Organization: Senior Reporter, The Deccan Chronicle
Country: India
Story Proposal: His story will highlight the issue of two-wheeler road accidents in India. He will investigate helmet regulations and the government's role to combat this issue.
Abdul Rahoof Kaliyarakath Kakatharayi works for the Deccan Chronicle as senior reporter in Hyderabad, Telangana State. He has covered various topics such as criminal justice, human rights, disasters, health, women and child welfare, road safety, and insurgencies. He recently finished his master's degree in journalism with a specialization in print and new media from the University of Hyderabad in 2012. Previously, he worked as a freelancer for magazines and online reporting platforms. He was one out of 14 Indian journalists selected for the World Health Organization's Fellowship in 2014. In addition to his strong passion for journalism, he is interested in film making, photography, and magic.