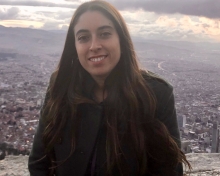 Media Organization: El Comercio
Country: Ecuador
Isabel Alarcón is an Ecuadorian journalist specialized in environmental issues. For the past six years, she has worked as a reporter at El Comercio, Ecuador's largest newspaper. Her work is published every Sunday in Planeta, a section of the newspaper focused on climate change, biodiversity, conservation and other environmental issues.
In 2016, Alarcón was part of the team that travelled to the Ecuadorian coast to report on the consequences of the earthquake. From 2009 to 2013 she lived in Buenos Aires, where she worked at Centro de Apertura y Desarrollo de América Latina (CADAL), an NGO that promotes freedom of speech in the region. She holds a degree in Communication Sciences from Universidad de Belgrano, Argentina. Alarcón also has experience in radio and TV production.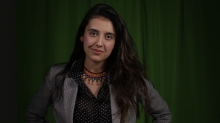 Media Organization: El Tiempo
Country: Colombia
Tatiana Pardo is a Colombian social communicator and journalist. She focuses primarily on environment, the relationship between armed conflict and natural resources, indigenous peoples, and gender. Pardo has five years of experience in scientific journalism at El Espectador and El Tiempo, two of Colombia's most prominent print media publications.
She has taken specialized journalism courses in Panama, Germany, the United States, Costa Rica, Argentina, and Colombia. Pardo is a member of the Colombian Association of Scientific Journalism (ACPC). Winner of the first place of the Amway Award 2018.
Program Dates:
10/14/2019 - 10/25/2019