Media Organization: Freelance
Country: Chile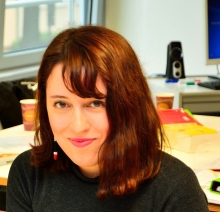 Natalia Messer is a freelance journalist from Chile. She contributes regularly for Deutsche Welle and has published some of her work in various international media such as BBC Mundo, the podcast Radio Ambulante, and Westdeutscher Radio, the national public radio of Germany.
Her investigative areas focus mainly on cultural, historical, and indigenous topics, such as the Mapuche Conflict in Chile.
In 2015, she received a scholarship from the German organization Heinz-Kühn-Stiftung to complete a three-month fall training program in Germany, which included an internship at Deutsche Welle and a German language course at Goethe Institute in Bonn.
She studied journalism at Universidad Católica in Concepción, Chile, where she graduated top of her class winning honors in 2014.
Media Organization: El Faro
Country: El Salvador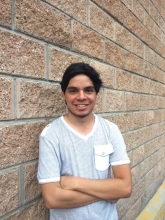 Nelson Rauda Zablah is a Salvadoran journalist working since 2015 for El Faro, the first online-only Latin American newspaper. El Faro specializes in deep-dive investigative reporting on corruption, violence, migration, and human rights. He also co-hosts El Faro's radio show, which broadcasts twice a week.
He also worked for two years in the political and judiciary sections of La Prensa Gráfica, a major print outlet. He has also published stories in ElDiario.es (Spain) and the BBC (London). His primary focus is on the judiciary and political coverage. He has taken specialized journalism courses in El Salvador, Guatemala, Mexico and Colombia, and is a member of the winning team of the Excellence Award from the Gabriel García Márquez Journalism Awards in 2016. He holds a degree in Social Communication and speaks Spanish and English.