At ICFJ's Tribute to Journalists 2022, we celebrated the achievements of our brave colleagues whose outstanding news reports and media innovations have made a huge impact. Our honorees speeches highlighted the challenges journalists face in these unprecedented times and the importance of quality news. Thanks to everyone for supporting our award winners and our work that empowers journalists inside our network. 
PHOTO AUCTION
Our Changing World:
Iconic Images From Nat Geo's 21st Century Collection
In this year's photo auction, we featured stunning photography depicting people and creatures across a changing world, where technology propels us to the future even as global warming threatens traditions of the past. Among these unique photos: A NASA engineer tries out a new space suit; a whale hunter in Alaska listens for sounds of migration; the daughter of reindeer herders dons a princess costume in the tundra of north Siberia. The images were drawn from the National Geographic book "100 Best Photos - Iconic Images From This Century." They were seen through the lens of the magazine's celebrated photographers, including several Indigenous photographers casting light on their own communities. ICFJ is grateful to National Geographic for generously donating these wonderful photos. Click here to see the photos.
EVENT CHAIRS
Chair

Jason H. Wright
Development Chair, ICFJ
Principal, Geer Mountain Holdings LLC
Co-Chair

Pamela Howard
Vice Chair, ICFJ
Trustee, Scripps Howard Foundation
Co-Chair

Lauretta J. Bruno
Director, ICFJ
President, Gramercy Partners LLC
TRIBUTE SPONSORS
Sponsoring the ICFJ Tribute to Journalists 2022 is a powerful way to engage with our global network and demonstrate that you stand with intrepid journalists. Become a sponsor here.
---
---
LEADERSHIP SPONSOR
---
Cocktail Reception Sponsor
---
PRESIDENT'S CIRCLE
The Pamela Howard Family Foundation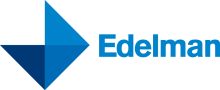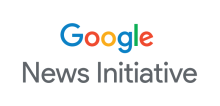 ---
GOLD SPONSOR
---
SILVER SPONSOR
Josef Sternberg Memorial Fund
Joyce Barnathan and Steven Strasser
---
SPECIAL CONTRIBUTOR