Nine U.S. based hosts will travel to Latin America in February 2020 as part of the Digital Path to Entrepreneurship and Innovation for Latin America program. This reciprocal exchange trip gave the U.S. based participants who hosted Latin American fellows the opportunity to learn about digital journalism in Latin America and to offer insights about practices in the U.S. The participants met with a variety of local media organizations and start-ups. The ultimate goal of the program is to promote professional relations between the industries in each country and to assist the development of digital media for mass communication.
Stacy Fernández
Organization: The Texas Tribune
Country: Brazil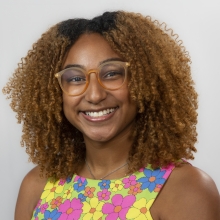 Stacy Fernández is The Texas Tribune's breaking news reporter. When she isn't breaking stories, Stacy covers the gun beat and leads the Tribune's reader-driven explainer series, Texplainer. First introduced to the Lone Star State as an intern at The Dallas Morning News, she was also a News21 fellow, reporter for NPR's Next Generation Radio Project and Buffalo News intern. Stacy graduated from Syracuse University with dual degrees in magazine journalism and Latino-Latin American studies. The Afro-Dominicana thrifts frequently, is a solid bachata dancer and is a firm believer that listening to audiobooks is just as good as reading. 
 Miguel Gutierrez
Organization: The Texas Tribune
Country: Brazil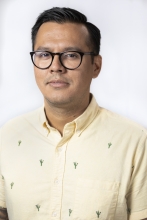 Miguel Gutierrez Jr. is a photographer & photo editor at the Texas Tribune. He lives in Austin. Formerly, Miguel worked as video & multimedia producer at the Office of the New York Attorney General, as a video production fellow at Brave New Films in Los Angeles, California, and a multimedia journalist for KUT/X News in Austin. He came to Austin as a graduate student in journalism at the University of Texas at Austin.
Jocelyn Kaiser
Organization: Science Magazine
Country: Costa Rica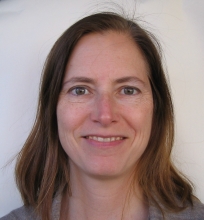 Jocelyn has been a staff writer for Science magazine since 1995. She started out covering environmental science, from deformed frogs to melting Antarctic ice shelves. More recently, she took on biomedical research policy and the National Institutes of Health. Her stories have included the buildup of biodefense labs, financial conflicts of interest, and the graying of biomedical scientists. She also writes about research on gene therapy and cancer. Jocelyn has degrees from Princeton University in chemical engineering and from Indiana University in journalism. She spent 2 years working at GE's corporate research lab in upstate New York before becoming a science writer, initially as an intern at Science and Science News.
Terry Lee Parris Jr.
Organization: THE CITY
Country: Mexico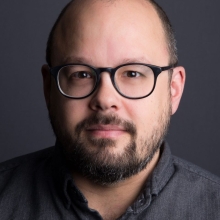 Terry Parris Jr is Engagement Director for THE CITY, a new independent, non-profit news organization covering New York City. He leads THE CITY's community engagement crowdsourcing and social media efforts. Prior to THE CITY, he was Deputy Editor, Engagement, at ProPublica. He's won multiple awards for this work in crowdsourcing and social media. He was also part of the team that was a finalist for the 2017 Pullitzer Prize in explanatory reporting for the work they did on ProPublica's Machine Bias project. He teaches as an adjunct professor in the social journalist program at the Craig Newmark Graduate School of Journalism at CUNY. Prior to ProPublica, he led digital production and engagement at WDET 101.9 FM, NPR's affiliate in Detroit. He earned a bachelor's degree in journalism from Wayne State University in Detroit.
 Jessica Perez
Organization: Los Angeles Times
Country: Peru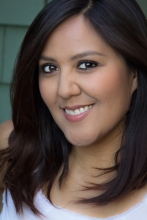 Jessica Perez is a digital editor at the Los Angeles Times. At the Times she helps coordinate daily coverage, breaking news, special projects, and the website's homepage. Jessica is passionate about community news and reaching new audiences. As a fellow at USC Annenberg's School of Journalism, she led students in reporting projects focusing on community engagement and social storytelling. She also worked as a digital news producer at NBC Los Angeles, and spent four years with the bilingual community newspaper Boyle Heights Beat, where she led the digital and program operations as deputy editor.  
 Jessica Placzek
Organization: KQED
Country: Colombia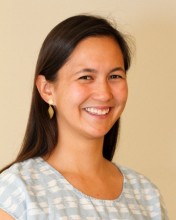 Jessica Placzek makes podcasts shine. At KQED she edits Right nowish and produces and reports for Bay Curious. She also edits Uncuffed, a show out of KALW made by men incarcerated in California State Prisons. In 2017 she hosted and produced a podcast for the San Francisco Museum of Modern Art. She's a podcast consultant and has taught podcasting workshops at the UC Berkeley Graduate School of Journalism. She has also worked in newsrooms in New Orleans and her work has appeared in Vice, The California Report, All Things Considered and Marketplace. 
Ayu Sutriasa
Organization: YES! Magazine
Country: Argentina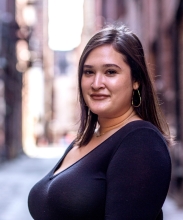 Ayu Sutriasa is the digital editor at YES! Media. She covers gender and politics for YES! Ayu also writes bi-weekly blogs at her website ayusutriasa.com.
Helen Thompson
Organization: Science News
Country: Mexico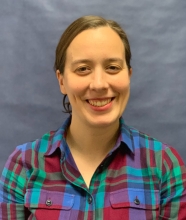 Helen Thompson is associate digital editor at Science News, a daily news website and magazine based  in  Washington,  D.C.,  that  covers  research across  all  of  the  scientific  fields  for  a science-interested consumer audience. She primarily manages the daily news website and produces and edits video, but she also collaborates with colleagues on social media and data visualization, and writes and reports for the magazine and website. Helen is a generalist science journalist who's covered everything from endangered species to fluid dynamics. Prior to Science News, she wrote for  Smithsonian, NPR,  Nature,  National  Geographic  and  others.  Helen  graduated  from Trinity University  in  San  Antonio,  Texas,  with  degrees  in  biology  and English,  and  earned  her  science writing master's degree from Johns Hopkins University in Baltimore, Maryland.