Five U.S. based hosts will travel to Latin America in February 2018 as part of the Digital Path to Entrepreneurship and Innovation for Latin America program. This reciprocal exchange trip gave the U.S. based participants who hosted Latin American fellows the opportunity to learn about digital journalism in Latin America and to offer insights about practices in the U.S. The participants met with a variety of local media organizations and start-ups. The ultimate goal of the program is to promote professional relations between the industries in each country and to assist the development of digital media for mass communication.
Organization: AL DÍA, The Dallas Morning News
Country: Colombia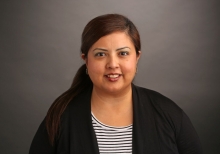 Lorena Flores is a digital editor with 15 years of editorial experience in online and print Hispanic media outlets. Currently she is the Digital Editor and Social Media Manager for AL DÍA, the Spanish Publication of the Dallas Morning News (DMN) where she has helped revamp the website and oversees curating and creating SEO friendly, creative and informative content for the Dallas Hispanic market.
Organization: The Dallas Morning News
Country: Nicaragua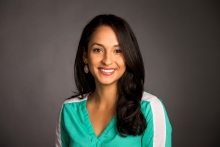 Yarelli Jaramillo Sanchez reports life and arts stories for The Dallas Morning News since September 2016. She comes with a strong breaking news and financial news background. She sees herself in five to ten years as a business or investigative reporter. She cares a lot about vulnerable communities, especially immigrant communities.
She is a product of two immigrants from Mexico who decided to find a better life in the United States. She was born in Monterrey, Mexico but has lived most of her life in Texas. She is a bilingual and now an American citizen.
Organization: Splash Media
Country: Honduras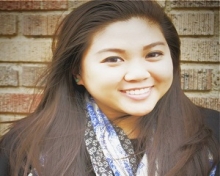 Mina Vu is a digital marketing professional based in Dallas, Texas. She graduated from The University of Texas at Austin with a B.S. in Public Relations and started her career at Cooper Smith Agency, a boutique public relations agency in Dallas, where she was both the social media strategist and social media coordinator. Because the team at CSA was so lean, she had the opportunity to wear multiple hats by writing content and engaging with community members across multiple social platforms in a wide range of industries.
As a Strategist at Splash Media, she serves as the account service point of contact and project manager for an international social media and technology client. Her responsibilities range from coordinating campaigns between external and internal teams, data analysis and creating reports. In her opinion, the work is fast paced and working with such a smart and diverse team is incredibly rewarding.
Organization: The Huffington Post
Country: Brazil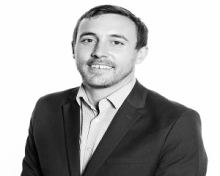 Bryan Travis is a reporter at The Huffington Post, based in Washington D.C., who focuses on national and global political and cultural news. He previously covered the intersection of sports and politics, policy, and cultural issues. His reporting career has taken him from the Olympics to the 2012 presidential campaign trail. Before joining the HuffPost, he covered politics, economics, and sports at ThinkProgress.
His work appeared at The Atlantic, Columbia Journalism Review and in various other newspapers.
Organization: The Texas Tribune
Country: Colombia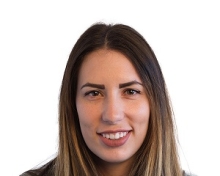 Jessica Weaver is the assistant director of events at The Texas Tribune, where she manages the Tribune's portfolio of nearly 60 year-round events and the annual Texas Tribune Festival. She also works closely with the Tribune's newsroom and audience teams to craft an engagement strategy for live events and to support the Tribune's traditional reporting through live editorial events.
Before joining the Tribune, Jessica helped establish a year-round educational events program and administer a federal Title VI grant at the Center for Russian, East European and Eurasian Studies at the University of Texas at Austin, and worked for the world-renowned music, technology and film festival, South by Southwest. A Houston, Texas native, Jessica graduated with highest honors from the University of Texas at Austin with a bachelor's degree in history.
Program Dates:
4/22/2018 - 6/1/2018