Four U.S. based hosts traveled to Latin America in August 2016 as part of the Digital Path to Entrepreneurship and Innovation for Latin America program. This reciprocal exchange trip gave the U.S. based participants who hosted Latin American fellows the opportunity to learn about digital journalism in Latin America and to offer insights about practices in the U.S. The participants met with a variety of local media organizations and start-ups. The ultimate goal of the program is to promote professional relations between the industries in each country and to assist the development of digital media for mass communication.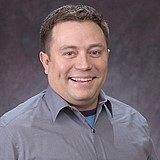 Organization: USA Today
Country: Guatemala
William Cummings is a digital editor at USA TODAY in McLean, Va. He is responsible for programming content on the website and on the publication's mobile apps, as well as promoting that content on social media. Previously, Cummings did research and reporting for the Investigative Reporting Workshop on their joint projects with PBS Frontline, including one that looked at patterns of gun running from the United States into Mexico. He attended the University of Maryland, where he studied Latin American history, and received a master's degree in journalism from the American University. Cummings lives in Maryland with his wife and two children.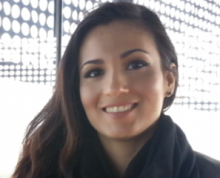 Organization: The Los Angeles Times
Country: Honduras
Veronica Rocha works on the Metro desk covering breaking news for L.A. Now. She joined the Los Angeles Times in 2014. She's worked at the Antelope Valley Press and Glendale News Press where she covered Glendale police and anything wacky. She is a Los Angeles County native who grew up in the Pico-Union neighborhood, Palmdale and recently moved to Boyle Heights. She is a Cal State Northridge graduate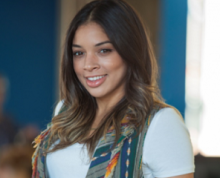 Organization: Splash Media
Country: Nicaragua
A graduate of the University of North Texas' highly-accredited Mayborn School of Journalism, Adriana Rodriguez is always in the pursuit of creative, break-the-mold true ways to tell a story. Her curiosity for people and understanding forms of communication through culture, beliefs, ideals, passion, character and style are the driving forces behind her dedication to writing and creating content. Working at Splash Media has allowed her to combine her passion for communications and technology, where she uses predictive analytics to better tell the stories people want to hear. Her hobbies include playing at pretty parks with her dogs, Maxx and Bishop, anything to do with music and lurking the internet. Follow her on Twitter @laadriana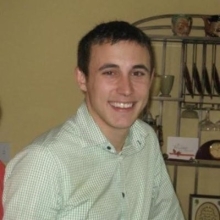 Organization: The Huffington Post
Country: Brazil
Travis Waldron is a Sports Reporter at The Huffington Post, covering sports at the intersection of politics, policy, and culture. A graduate of the University of Kentucky, he was previously a Sports Reporter and Deputy Economics Reporter at ThinkProgress.org. His work has also appeared in The Atlantic and the Columbia Journalism Review, and he has contributed to national and international radio and television programs. He can be reached at travis.waldron@huffingtonpost.com, or on Twitter at @travis_waldron.