Four U.S. based hosts traveled to Latin America in February 2017 as part of the Digital Path to Entrepreneurship and Innovation for Latin America program. This reciprocal exchange trip gave the U.S. based participants who hosted Latin American fellows the opportunity to learn about digital journalism in Latin America and to offer insights about practices in the U.S. The participants met with a variety of local media organizations and start-ups. The ultimate goal of the program is to promote professional relations between the industries in each country and to assist the development of digital media for mass communication.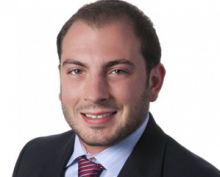 Organization: TheStreet Inc
Country: Guatemala
Michael Brown is the Assignments Editor for TheStreet Inc., an international financial news organization based in New York. Michael oversees the day-to-day coverage for the newsroom across its various products, TheStreet.com, The Deal, BoardEx and RateWatch. Prior to TheStreet he covered small business and politics for the Hour Publishing Co. in Norwalk, Conn. He received a Bachelor of Arts in Journalism from the University of Connecticut.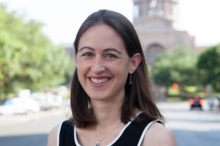 Organization: the Texas Tribune
Country: Brazil
Corrie MacLaggan is the managing editor of The Texas Tribune. Previously, she worked as a national correspondent for Reuters, writing and editing stories about Texas and nearby states and overseeing a network of freelance writers. She covered Texas government and politics for the Austin American-Statesman, and spent a year as a reporter for the Statesman's Spanish-language newspaper. Corrie also worked in Mexico City, where she wrote for publications including the Miami Herald's Mexico edition and the Jewish Telegraphic Agency. Her first reporting job was at the El Paso Times. Corrie is a graduate of the University of North Carolina at Chapel Hill, where she studied journalism and Spanish. She lives in Austin, Texas.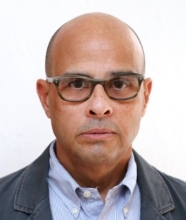 Organization:Miami Herald/ El Nuevo Herald
Country: Colombia
Born in Havana, Cuba. Portal lives and works in Miami. He has documented South Florida, Haiti, Dominican Republic, Venezuela South and Central America on assignments as a staff photojournalist-videographer for the Miami Herald/ El Nuevo Herald since 1995. He has won several awards from the National Association Hispanic Publications and NAHJ. He attended Miami Dade College and the Art Institute of Fort Lauderdale, Florida.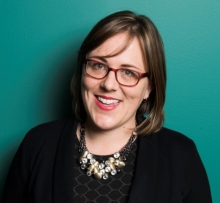 Organization:The Huffington Post
Country: Colombia
Kate Sheppard is an enterprise editor and senior reporter at the Huffington Post in Washington, DC. She previously reported for Mother Jones, Grist, and the American Prospect. Her reporting has been recognized with awards from the Society of Environmental Journalists, the Online News Association and the Deadline Club, and featured in the Best American Science and Nature Writing 2014. She serves as the vice president for membership of the Society of Environmental Journalists and secretary of the board of Street Sense, DC's newspaper created by people experiencing homelessness.
Program Dates:
1/3/2017 - 12/3/2017