The 2017 Early Childhood Development Reporting Fellowship is funded by the Children's Investment Fund Foundation (CIFF) and Fundação Maria Cecilia Souto Vidigal.
2017 CIFF Fellows: 
Organization: Daily News and Analysis
Country: India 
Amit Bhatt is a multimedia journalist at the Daily News and Analysis. He has extensive experience in print and electronic media, and previously worked for outlets including Zee Media, ETV Network and Rajasthan Patrika. Bhatt covers health, environment, socio-economic and development issues. He received a 2016 Anil Agarwal Media Fellowship, administered by the Centre for Science and Environment based in New Delhi, India.
Organization: The Punch newspapers
Country: Nigeria
Toluwani Eniola is a correspondent with The Punch newspapers. Before joining The Punch, he worked as a staff reporter at The Nation newspapers, where he covered health and development issues. Eniola has won several journalism awards, including Journalists for Christ's 2014 Innovative Young Journalist Prize and the 2015 Promasidor Quill Journalism Prize for best report on children. He was recently listed among the Nigerian Writers Awards' 100 most influential Nigerian writers under 40.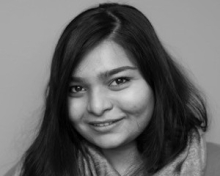 Organization: The Daily Star
Country: Bangladesh 
Zyma Islam is a data journalist who publishes regularly in The Daily Star. Her work also been posted by National Public Radio and The Huffington Post India. Islam currently is working on a data-driven investigation into food adulteration in Bangladesh. The project is funded by a grant from The Brown Institute for Media Innovation at Columbia University's Graduate School of Journalism.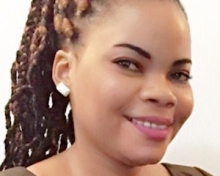 Organization: The Guardian
Country: Tanzania
Angel Navuri is Head of Special Editions at The Guardian. Navuri specializes in covering health and development issues. With ICFJ Knight Fellow Joachim Buwembo, she helped to launch Tanzania's first agriculture-focused pullout magazine, Kilimo Kwanza (Agriculture First). This magazine has helped The Guardian win three awards as the leading newspaper in East Africa for information on agriculture. Angel has worked as a journalist for seven years.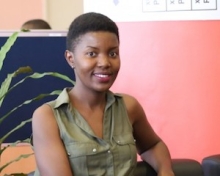 Organization: The Business Daily
Country: Kenya
Annie Njanja is a reporter for the Business Daily, under the Nation Media Group, where she covers health, technology and business. She specializes in reporting on women's and children's issues. Njanja has also been published in the Daily Nation and Uganda's Daily Monitor.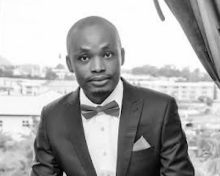 Organization: International Centre for Investigative Reporting
Country: Nigeria 
Chikezie Omeje is a senior investigative and data reporter with the International Centre for Investigative Reporting, Nigeria. Omeje primarily covers health and education. He has more than 10 years of media experience, working in broadcast, print and online media. Omeje was the 2013 winner of the Development Communications Network's Journalist Development Programme Award for best report in Abuja, and the award for overall best broadcast piece.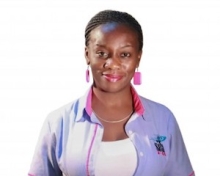 Organization:Trans World Radio Kenya
Country: Kenya 
Winnie Onyimbo is programs manager at Trans World Radio Kenya. She also is the producer of the radio show "Africa Challenge," which tells human-interest stories in English and Swahili. Through this program, Onyimbo provides in-depth coverage of women's and children's issues. She was a 2010 Climate Change Media Partnership Fellow.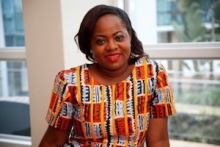 Organization:KTN News
Country: Kenya 
Agnes Penda is a senior features reporter at Kenya Television Network News, under the Standard Group. Penda covers children's rights and development and has been working as a journalist for more than 10 years.
Organization: 
Country: India 
Jyoti Shelar is a print journalist at the Mumbai edition of The Hindu. Shelor covers health care and often writes on communities and related trends. She has 11 years of experience as a journalist and previously worked with the Hindustan Times, Daily News and Analysis (DNA) and Mumbai Mirror.
Organization: Scroll.in
Country: India
Priyanka Vora is an award-winning reporter who covers public health and medicine for Scroll.in. Her reports focus on problems facing women and children in urban slums and rural areas of India. Previously, she reported for the Hindustan Times, Midday and Free Press Journal. Vora received the Law Media Fellowship from Vermont Law School in 2016. Also in 2016, she was among the winners of ICFJ's Early Childhood Development Reporting Contest.
2017 Fundação Maria Cecilia Souto Vidigal Fellows: 
Organization: Editora Caras
Country: Brazil 
Caroline Cabral is editor and content manager at Editora Caras, where she covers issues affecting women and children. Before joining Editora Caras, she worked as a travel reporter. Cabral is also a volunteer at TETO, a non-profit organization that builds houses for Brazilians living in poverty.
Organization: Estado de São Paulo
Country: Brazil

Isabela Palhares is a reporter for O Estado de São Paulo, covering education practices and policy. She has also worked for the 'Cotidiano' section at Folha de São Paulo. In 2016, she was part of the team of journalists that won the Allianz Insurance Journalism Prize in the education category. The prize recognized a series of reports on the São Paulo government's efforts to reorganize and close schools, and the student protests that resulted.
Program Dates:
4/1/2017 - 8/31/2017